Why does your small business need an SEO strategy? Have you ever thought about it? If your answer is no, you may raise a question to me, why is it needed where social media can help me for branding my business?
Ok, let me explain!
You may have noticed that the digital marketing world is dynamic and ever-changing. The trends, technology, and tactics are never stagnant. Being a small business it becomes really tough to be able to adapt and cope up with all these changes.
This is where SEO can make the most out of your small business. The SEO strategy not only keeps you up-to-date against the new development but also leads to more traffic, sales, trust, brand awareness, compete strongly, promote your business, and many more that you will be informed about through this article.
Hopefully, this article will grow your perception that undoubtedly the SEO strategy is needed for small businesses.
So let's get started!
Search Engine Optimization
Before getting started, let's cover a few basics. SEO is a digital marketing best practice that helps websites to rank well on SERPs organically. Simply put, SEO will optimize your website according to Google's guidelines to make it visible on the SERP for relevant search queries. 
This way, SEO becomes a great option to boost your site and get potential customers by generating leads. SEO comes in several optimization factors which include all the required best practices to make your site rank. These are-
On-Page SEO,
Off-Page SEO,
Technical SEO,
Local SEO. 
To make your site boost and reach the targeted audience you need to optimize your site with all these SEO strategies and best practices. Google constantly makes updates for all these factors and you should stay updated and make changes to your site in accordance with the updates. 
When it comes to managing a small business, this can be really tough. In that case, SEO service providers for small businesses will be the perfect option for you. Without breaking the bank you can make the most out of SEO with the help of these experts. 
Top 15 Secrets Why Your Small Business Needs SEO Strategy
Being found on SERP for relevant searches isn't that easy. The fact is, despite having more resources and the ability to invest than small businesses, many established companies also fail to get the top-ranking position. Here comes SEO to make this possible for your business. 
So, let's find out the reasons why your small business must need SEO strategies. 
1. SEO leads Organic Traffic / SEO is The Primary Source of Traffic
Organic traffic gives you a strong position among your competitors. Websites get organic traffic directly from search engines like Google, Bing, Yahoo, etc.
But keep in mind that to get organic traffic you need to work with SEO. Otherwise, you don't have any other option except going for the paid search. But the problems are when you stop investing the paid ads your paid traffic will die off. Another fact is, the paid search won't make your site authoritative.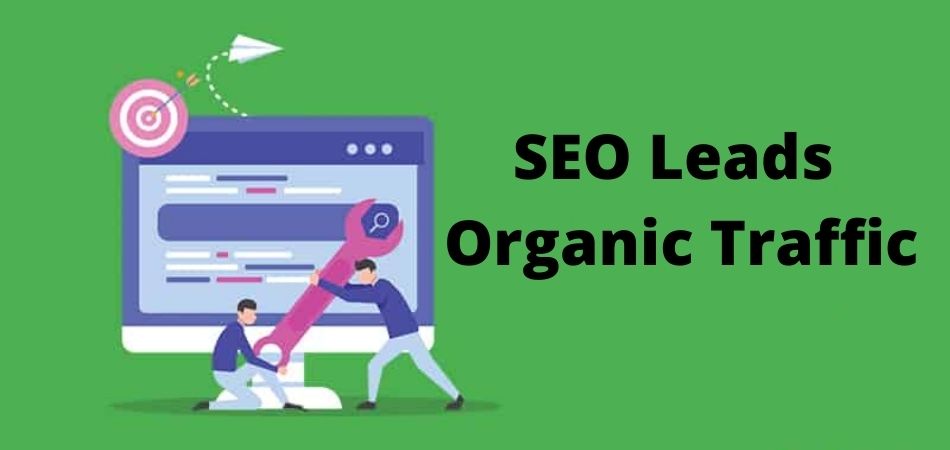 So, let's talk about how SEO leads organic traffic.
SEO is the process of properly optimizing your site for the search engines to increase its visibility for the relevant searches. The site optimization includes some factors. The most important ones are briefly discussed below:
Title Tag: The title is like a mirror of a webpage or the content. Through the title tag, the visitors get an idea of what the page or content is about. When your website appears on the SERP the title tag creates the first impression to the users.
Optimized Content: That being said, content is king. Properly optimized content can give the actual solution for which visitors' can lead to a positive user experience and encourage them to visit your site again.
Authoritative Backlinks: Backlink is still a key factor for your web page's ranking. The authoritative backlinks not only achieve a higher ranking but also make your site trustworthy to the users.
If your website is properly optimized with these factors it leads to more organic traffic as well as securing the top spot on the SERP.
Oh, one more thing, when people come to your website organically, they have a very specific aim. So if your site can provide the actual solution of their request they will more likely convert to your customer.
2. Now Business is Taking Place on Online
A statistical report about Organic vs Paid Search (A. Heltzman, 2019) states that about 93% of people directly access the internet for searching their desired products and services.
In that case, if your business is not positioned online yet, you are denying the opportunity of being found by the three billion users who search the Internet every day.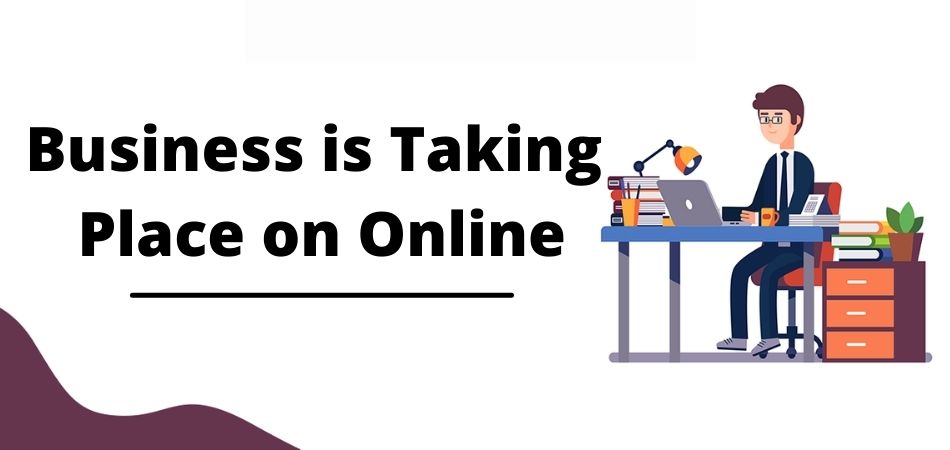 For your small business, you may not concern about a website but a well-optimized website not only give your business an online presence but also give you the following benefits:
Improving Brand Image: In this era of globalization, the customers could begin to wonder how serious you are about your business if you don't have a website. On the flip side, a website that is properly optimized by SEO experts improves the brand image.
Availability: Without an online presence, it is almost impossible to make your business available to users 24/7. But when you have an e-commerce site, the customers can place orders at any time – day or night.
Flexibility: Having a website can give you the freedom of working from anywhere you want. Through direct access to the internet, you can virtually conduct your online business.
Apart from these, a well-optimized website can provide better customer support, reduce the operation cost, help you to find new customers near you as well as target the global market, increase company responsiveness and many more.
3. SEO Helps You in The Battle of Competition
Building a website just gives you a place in the online world but to generate your business you need to place it on the first page of SERP (Search Engine Results Page). Since most of the searchers don't go beyond the first page, it is much difficult to make your business noticeable to the searchers without ranking on the first page.
Thousands of websites are waiting to compete with you, so the competition is much tighter here. But don't worry about it, SEO can be your perfect comrade in this battle to achieve a strong position in the SERP among your competitors.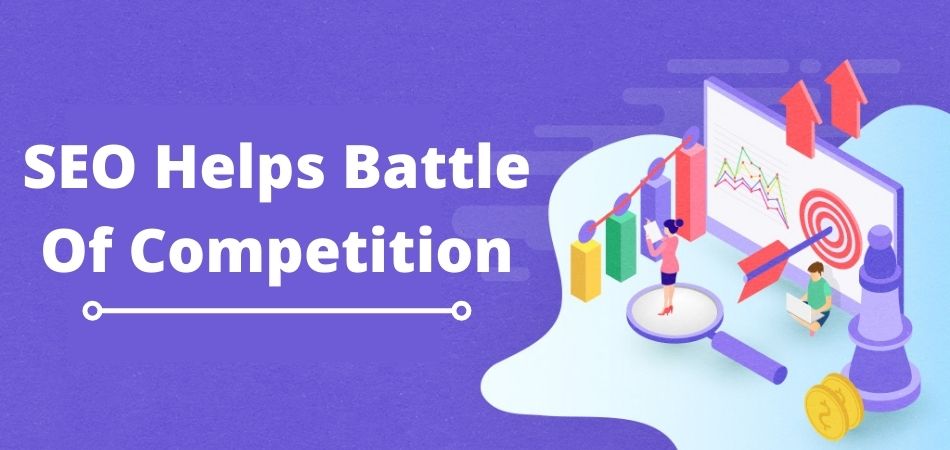 So let's take a look at how the SEO techniques can help you to fight your competitors:
Keyword Research: SEO professionals perform keyword research to find out the less competitive keywords which also have high search volume. It also figures out your competitors' keywords that they have used to rank their web pages.
Uncover the Strategies: SEO helps you to drill down your competitor's website and uncover the strategies that they have taken and help you to make your plan your own and move beyond your competitors.
Backlinks Analysis: The analysis of your competitors' backlinks profile can discover the opportunity to achieve the backlink from the website that already links with your competitors website. The authoritative backlinks can greatly improve the position of your own website on SERP.
4. SEO is Cost-Effective Strategy
From screening the heading you may have the question that every valuable thing comes up at a great cost but how are you telling that SEO is cost-effective?
Ok, within a couple of minutes you will get relief from the confusion.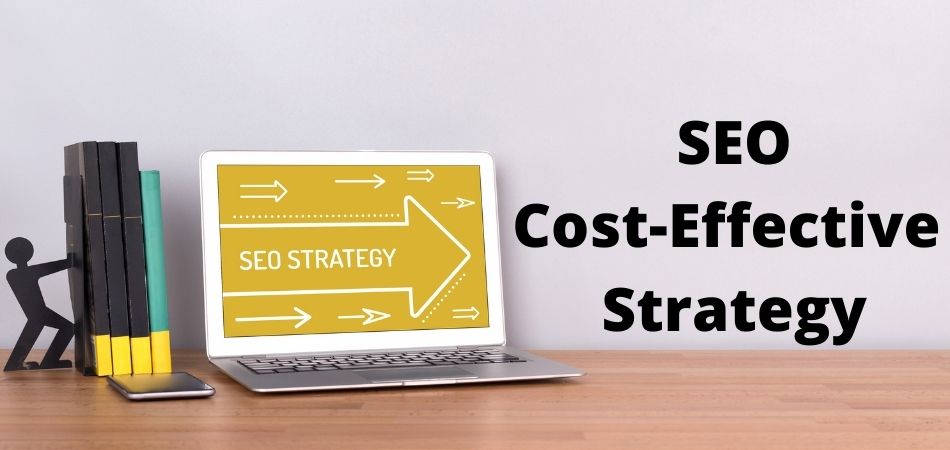 You may have some idea about the paid campaigns like paid search, sponsored links, etc. For those campaigns obviously, you need to spend much but what is its outcome? As long as you invest you'll get the benefits but when you stop investing your site will stop getting further traffic.
SEO not only saves the money of the paid campaigns but also generates much traffic for your website. The effect of SEO is for the long term. It secured higher rankings for your web pages in the long run.
The organic traffic that you earn from SEO has many possibilities to convert your potential customers. Although you need to invest in SEO the worth of organic traffic, conversions, and website exposure that SEO brings is beyond your investment.
So we have no doubt that SEO is a cost-effective strategy and an excellent way of ROI (Return On Investment).
5. SEO Builds Trust and Brand Awareness
Yes, you have heard the right thing. SEO builds trust and recognizes your brand and its digital properties to the people.
So, let's take a look at how SEO builds trust and brand awareness.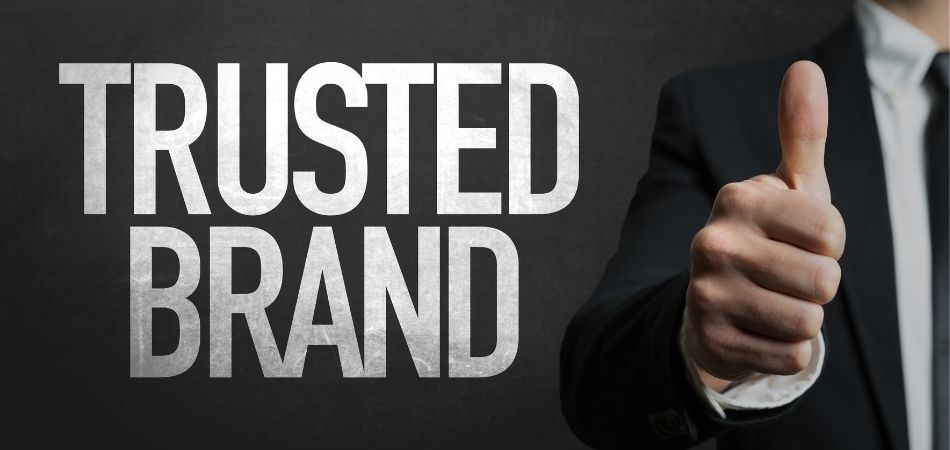 The ultimate goal of SEO is to optimize your website at that dimension so that it can achieve the top place in SERP (Search Engine Results Pages). When SEO has earned the top place for you, people start recognizing your brand.
But the authority comes up from other elements like:
Authoritative Backlinks from Relevant Sites: The backlinks from an authoritative and related site make your site more trustworthy to the users. For example, if your news portal site is linked with the most authoritative site like CNN, it will imply that you are most trustworthy to the users.
User Behavior: How do users behave with you? Do they give positive reviews or put a comment on your website that reveals their satisfaction towards you? How frequently do users visit your website? These act as the determinants of authority.
Qualitative and Relevant Content: If your website can provide the qualitative and exact matched content for which the users come to your website from the results page or through clicking the backlinks, It seems that your site is more trustworthy.
But the authority and brand awareness do not come up overnight. It takes much time, patience, effort, and commitment also depends on your offering qualitative service or valuable product so that customers trust your brand.
6. SEO Leads Better User Experience
Everyone is concerned about achieving better organic rankings and maximum visibility but few realize that optimal user experience can help them most to achieve their goal.
Customer is king, so definitely you have to work according to your king's desire, that means you need to design your website for your visitors.
Although it's not fair that earlier some followed the keywords staffing to get high up in SERPs. But after the Google update, this tactic is no longer works. To get a better ranking and much visibility, it is necessary to serve the visitors.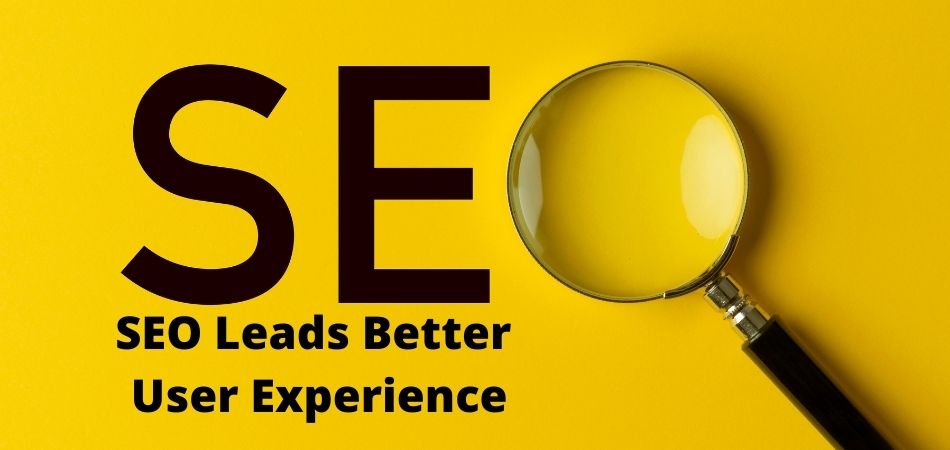 Google has improved its algorithms to make sure that the best available results are offered to the users. This giant search engine has learned how to interpret a favorable or unfavorable user experience and considered the positive user experience as a pivotal element to a website's success.
Customers perform a search for some specific purposes like getting solutions to their problems, learning something, getting a service, or something else. If your website is able to provide the actual solution of their wants within a short time, it leads to a positive user experience.
As I mentioned above, a positive user experience also helps you to achieve a better ranking because Google considers you the most appropriate result for the searchers' queries.
Quality SEO incorporates a positive user experience through optimizing your site properly. To ensure a positive user experience the SEO experts work for high quality, better structured, and concise content, increasing site speed, building mobile-friendly sites, and other elements.
7. SEO Increased User Engagement
User engagement has become a fundamental part of small businesses' success.
When people spend much time on your website, interacting with your site through commenting, downloading, and sharing your content, it makes them engaged. User engagement increases the chances to convert them into your customer and buy your products.
To put the users one step closer to a transaction, SEO aims at optimizing your digital properties for a specific vicinity, so they can find you quickly and easily.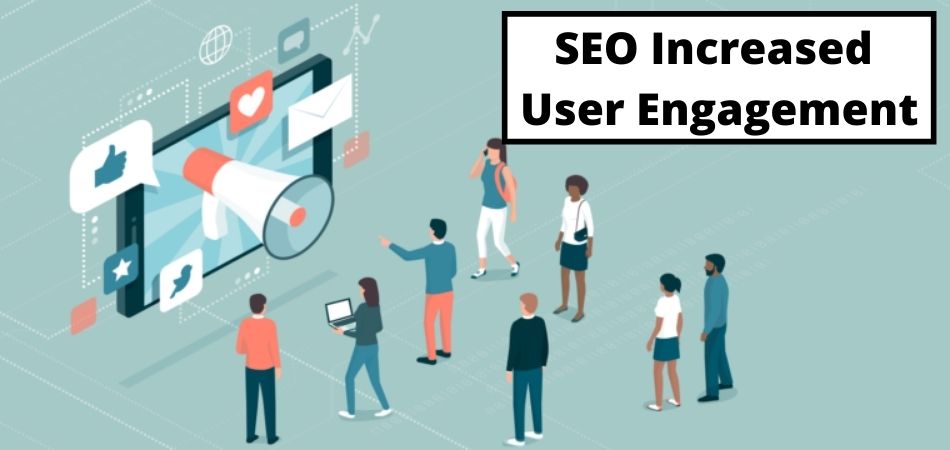 The SEO experts perform some functions which are proven to uplift the website's engagement. So, let's dive into them:
Page load Speed: Page load speed denotes how much time a page takes to load. Since most of the searchers don't want to wait for a long time, it leads to a negative user experience if the pages take too much time. On the flip side, the faster a page loads, the more visitors it earns as well make them engaged.
User-Friendly Navigation: The user-friendly navigation helps the user to find their desired information within two or three clicks, at the most. The SEO tactics make good use of page and blog post categories to make information organized and constantly accessible.
Optimized Content: Good content can create appeal to the user to stay long on the website. But if the content is not properly optimized they will fail to retain the users. So the SEO experts keep a keen eye on the content's presentation and any issues related to it.
8. SEO Ensures Responsive Site
To make the most out of your site it should be responsive. When I'm talking about responsiveness, I actually mean its compatibility with mobile and tablet devices as well as desktops. 
Smartphones have become the thrilling phenomenon of the modern age. About 58% of the total search in Google comes from mobile devices.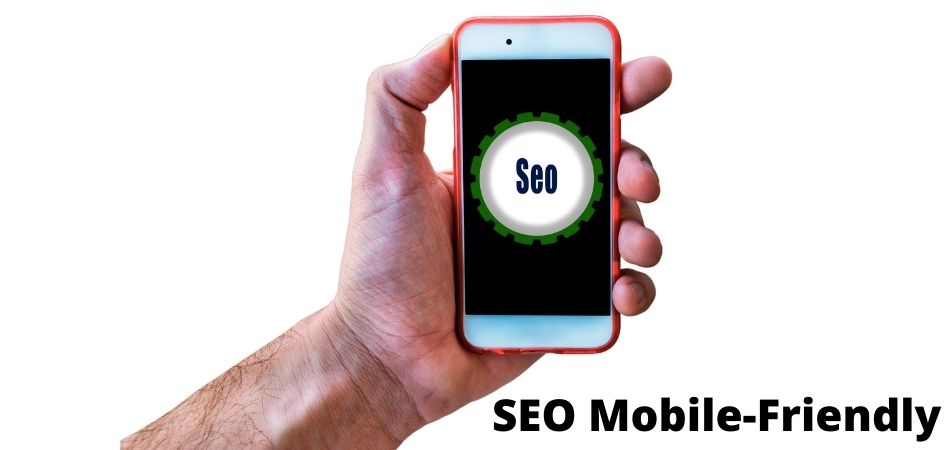 A feature has recently been launched by Google to inform the online users whether the site they are about to open is mobile-friendly or not. It encourages the users to click on the mobile-friendly websites and further take it as a determinant to rank the pages for mobile search results.
If the desktop version of your website loads on the mobile devices ,what will be users' experience? Most of them bounce back from your site and try another site. Mobile user experience is one of the most essential factors that Google takes into consideration to rank your website.
So let's take a look how SEO professionals ensure a mobile -friendly site:
Integrate Responsive Design: The SEO experts use the integrated responsive design to ensure that the site can adapt to any devices a user uses. It doesn't matter whether the users use mobile phones or desktops, they will get the best experience with any of their devices.
Design the content for mobile: To provide a positive experience to mobile phones users, the professionals give focus on making mobile-friendly content. For example, to make it easier for the readers to read or skim through the article, the SEO practices keep the paragraphs at 2-3 sentences.
Separate Mobile URL: The separate mobile URL is used for giving the best flavor of the mobile site to users. The site is properly customized for mobile visitors. Most of the time the "m" is used as the subdomain.
For example, the social media platform has a separate mobile site (m.facebook.com) for providing the best user experience to mobile users.
Apart from these, the SEO professionals perform other functions but I have mentioned the most important ones.
9. SEO Impacts Buying Cycle
In the modern age, consumers do their research before buying a product and service. They want to learn more about the products and services which include their features, price, brands, or even the comments of real users. From the buyers' side, it's one of the biggest advantages of the internet.
So your job is to give the message about good deals, innovative products or services, and the value and reliability of what you sell to the consumers. A well-optimized website can be a game-changer here. Undoubtedly it impacts the buying cycle in a positive way when done right.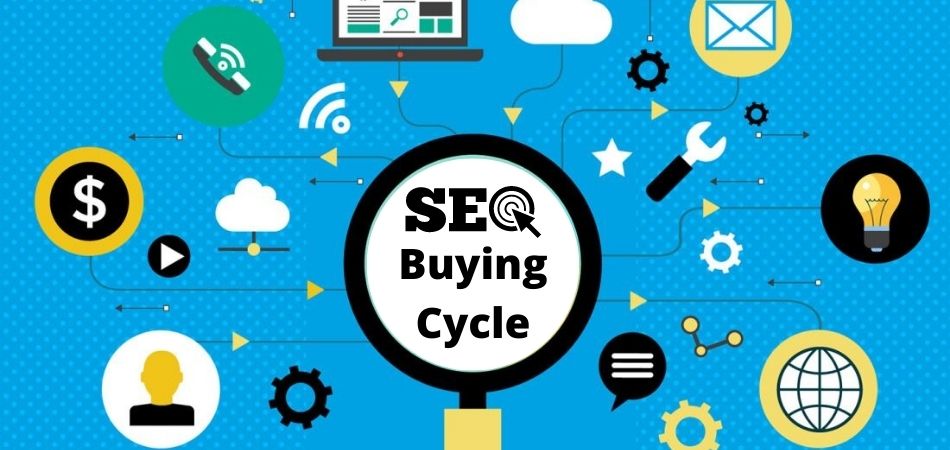 But to build a well-optimized website obviously, you need SEO, and that's why SEO matters for your small business.
You may have some idea about the buyer's buying cycle. To learn more keep your eye on the below section.
Awareness: At this stage, the buyer tries to figure out their needs and begins to search for them. Here the task of your small business is to inform the customers about your products. But to inform the buyers first you need to reach them.
Since the users hardly go beyond the first page of SERP, to inform more users about your products you need to secure a top position on the first page. I think it's not necessary to mention again how much SEO can help you to secure high rankings on SERP.
10. SEO Attracts More Customers
When your site appears in the Search Engine Results Page, you have a higher chance to get a positive impression and if you fail to perform your job rightly, you won't get a second chance.
Before meeting you physically, many customers grow their perception about your business from visiting your website with direct access to the internet.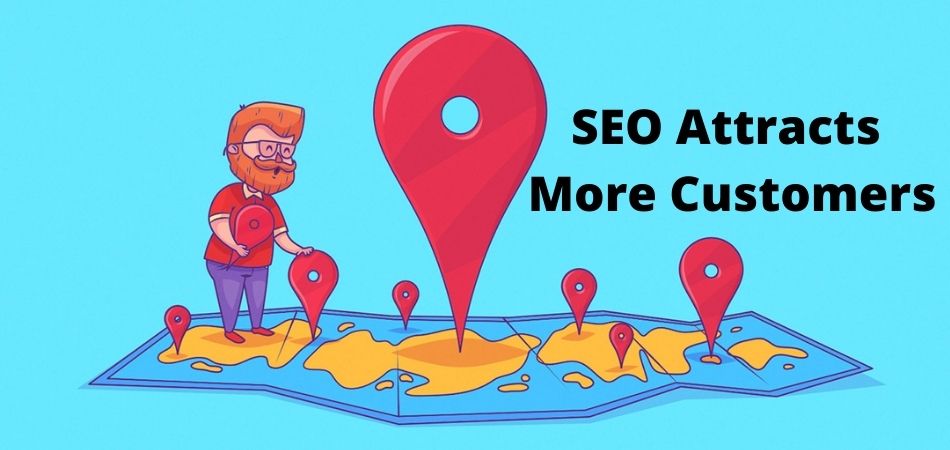 Here, a well-optimized website not only helps you to secure a top position on the SERP but also creates a positive impression of your business. To attract the customers as well as grow positive perception you need to properly set your SEO plan which also includes the snippet optimization.
An optimized snippet instantly gives the users the idea about your website by showing a brief overview, a thumbnail, and ratings. It plays a vital role to increase the level of trust among your users.
11. SEO Attracts the Local Users to Visit the Physical Store
As I have mentioned above, most consumers do their research before buying a product and service. And for the local research, there is a high tendency for them to visit the local store after conducting the research.
For instance, an internet user searches for "Best departmental store in New York City". Among the results, the user will visit the store that he or she preferred more and become their customer.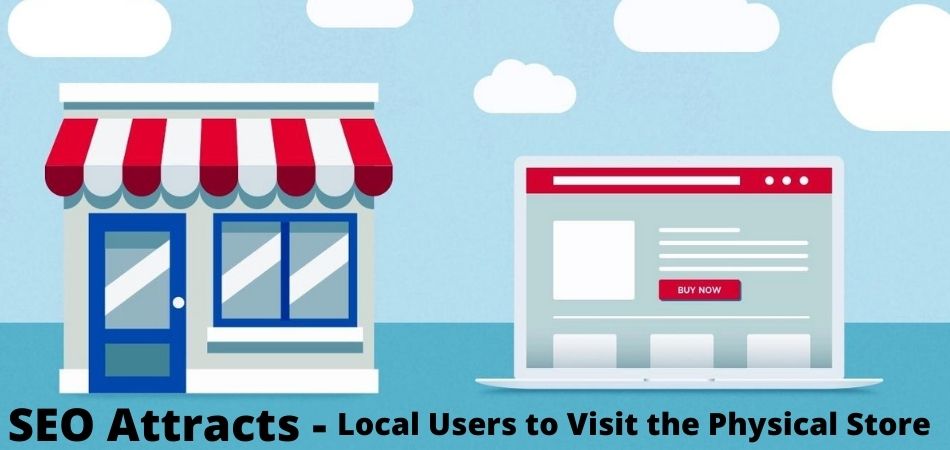 State of Marketing Report (2020) states that, before going to the store and making the local purchase, 81% of shoppers conduct their research online. To optimize your website for local search and attract the local users SEO takes some steps which include:
Make a Profile on Google My Business: Having a profile on Google My Business ensures that your local business shows up on the search engine, maps, and Google+ when people perform a search with the keywords that are related to your business.
Add Great Images: An high quality and relevant images positively influence the customers to visit your shop as well as make you unique apart from other local businesses in the same niche.
Ensure Consistent and Accurate NAP: NAP stands for the Name, Address, and Phone number of your local business. SEO not only adds the NAP but also ensures its listing accuracy.
Focus on Local Content Marketing Strategy: To attract the local customer the SEO tactics help you focus on producing the content for local audience. It helps you to attract natural backlinks as well as increase your brand awareness.
Encourage People to Leave Reviews: The reviews help other customers to decide whether your business is trustworthy or not.
12. SEO Live Long
The action being taken for SEO in the first year can have a much noticeable impact, and many of those actions will have an impact that lasts more than several years. SEO is not like the paid campaigns, if you applied SEO, you will get benefits from it for several years.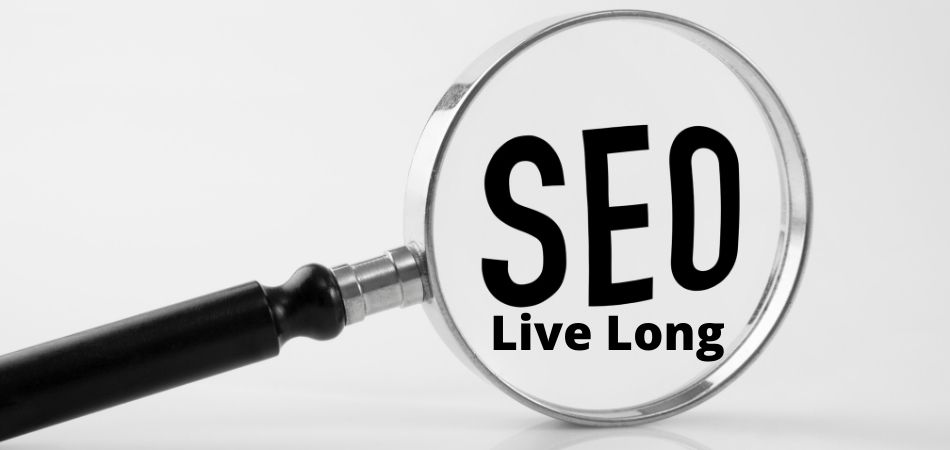 But It's true that SEO takes much time to give you the outcomes. Since SEO goes through some phases, so it takes 4 to 6 months to start seeing the results. These phases are as following:
Research and Discovery Phase
Technical SEO
Content Creation
Technical Optimization, etc.
Although you need to invest your time, effort, and money for SEO as long it stands with you and serves you well . Therefore, it is worthy of your investment.
13. SEO Always Keep Your Site Updated
SEO keeps your site up-to-date through re-evaluating it consistently with the recent updates. Since Google makes thousands of algorithm changes every year, it requires constant monitoring of the changes to stay ahead of your competitors, and on the first page.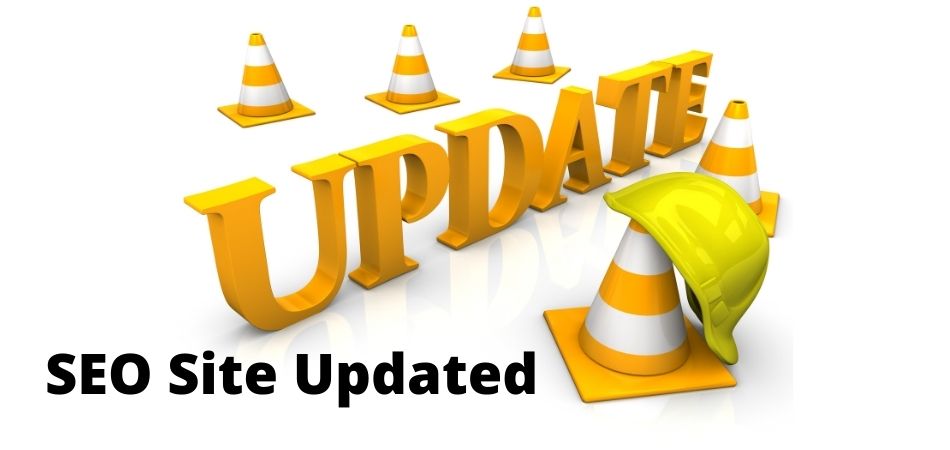 Let's drive into the functions that SEO professionals takes to keep your up-to-date:
Identify New Keywords: Keyword research is an initial task in SEO but most like it's a never ending game as long as your website alive. SEO experts regularly identify the new keywords and work with them to keep your site updated.
Backlinks: After the Google Penguin update the tactic of building too many links to get higher rankings no longer exist. So SEO focus on the quality of the backlinks instead of the quantity.
Evaluate the Outbound Links: If your outbound links refer to the unauthoritative site and the linking information is not useful to users it sends negative signals to the search engines.
Eliminate the Duplicate Content: The duplicate content can be the result of the Google penalty. So to keep you safe from being penalized by Google SEO helps to evaluate your site regularly and eliminate them immediately if any duplicate content is found.
Keep the Content Up-To-Date: As like Google, other search engines also want to give their users relevant and up-to-date content. So the SEO team continuously monitors the content to find out if it is still relevant or if it needs to update.
14. SEO is Quantifiable
Most likely, the only things that the businessmen trust in business are numbers. They want to see the outcomes with the identified numbers. I think it's not different to you. And the blessing is that SEO is quantifiable.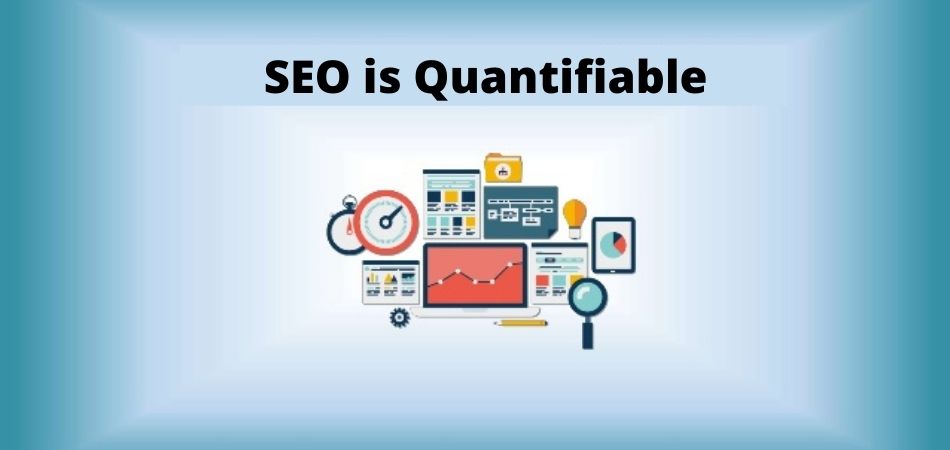 SEO delivers measurable results against a majority of metrics used for marketing purposes. Let's drive into them:
Keyword Rankings: Are you targeting the right keywords or not? Is your site actually growing? Which keywords are performing well? What's the current rank position of your keywords? SEO will let you know all the information with the identified numbers that helps you to measure your keywords' performance.
Backlinks: SEO tracks the data of your backlinks profile. You can easily measure your backlinks quality through information of trust flow, citation flow and the domain authority.
Organic Traffic: Through Google Analytics you will get the data about the users of your website. The quantitative data of total organic traffic, new traffic, number of sessions per user, total pages allows you to measure the performance of the SEO.
Apart from these, SEO delivers a measurable result about the metrics like time spent on a page, the CTR (Click Through Rate), mobile traffic and many more.
15. SEO Brings New Opportunities
The goals of SEO are most likely identical to your business goals. For your business you always try to explore new leads and market opportunities that can help much for the company's benefit, the same can be said about SEO.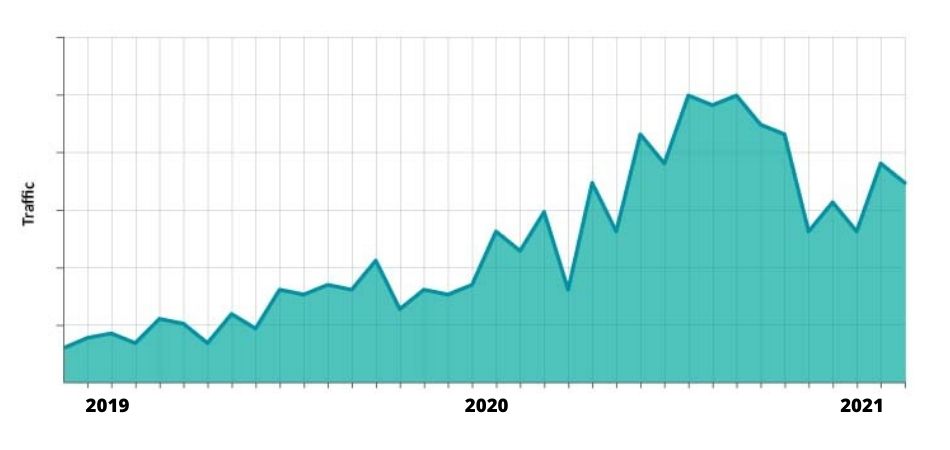 When you go with SEO, it always stands with you and tries to bring new opportunities to light. Some functions are taken by SEO to perform its job accurately:
Keyword Research: Keyword research is a vital part of SEO.The keywords research helps you to identify the new areas of business where you can keep your footprint.
Rank The Targeted Keywords: SEO takes all the required action to rank your keywords higher. And when it is able to rank the targeted keywords higher, your site gets much-improved attention.
Market Trend: SEO tracks the data of the search trends and lets you know the actual information about the changing market trend. Working perfectly with the changing trend plays a vital role for your business growth.
Competitor Research: The authentic information about what strategies your competitors' have taken, which keyword they use to rank their pages higher, from where they have got the backlinks can bring new opportunities for you. And SEO does this job accurately for you.
Recommendation
SEO doesn't leave you alone in your bad times, it's not you ex; it's your partner and not just a partner it's your loyal partner.
That being noticed, the small business owners are not much concerned about the SEO strategy for their business. And for this mistake, they reach a threshold where they can no longer improve because of many hindrances Hopefully,I have done the job perfectly. You are clear enough why your small business needs SEO strategy. Having a great SEO strategy keeps you one step ahead from your competitors.
So you shouldn't miss the chance and delegate your task to a reputed SEO agency like Giant Marketers which has vast previous records with 95% client Satisfaction.