SaaS SEO, The Definitive Way To Scale Your Growth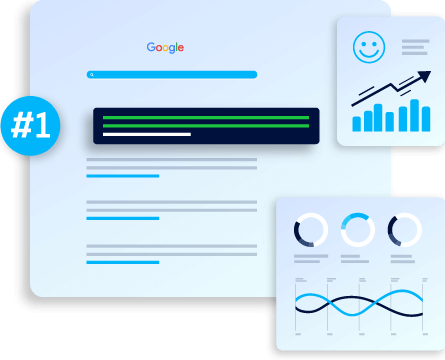 Are you not getting the sales, trial signups, or customer base you expected from your SaaS business? Maybe your business isn't appearing when your potential customers are searching for you online. So, if you are looking to reach more customers, drive new trial signups, and generate more sales, MQLs, SQLs, and MRR for your SaaS business, you must consider SaaS SEO.
The right SaaS SEO can make your business appear on the search engine result pages for every relevant search, which results in getting more traffic. And if your website ticks all the right boxes, there is a good chance that this traffic will convert into sales. We at Giant marketers specialize in SaaS SEO and can help you rank higher and generate more organic traffic, signups, and revenues with our decades of SEO knowledge and proven strategies.
See Our Client Testimonials In Our Online Reviews!
As a managed SEO service provider, among many other things, we at Giant Marketers are reviewed by our global client base on sites like Facebook, Google and Trustpilot. Read our 5-star average reviews below to find out more about our impact on businesses just like yours!
What Is SaaS SEO?
SaaS SEO is the process of increasing the organic traffic of a SaaS Company's website by gaining the top spot in SERPs for a list of relevant keywords. The business model of SaaS companies is different from other businesses like eCommerce, professional services, local businesses, etc. it's more like a content-led strategy that requires a unique setup.
And this is exactly why SaaS companies need SaaS-specific SEO services entirely. As a SaaS SEO service provider, Giant Marketers has a thorough understanding of the SaaS industry. We can help your SaaS business through our data-driven insights and SaaS-specific proven SEO services to increase organic rankings, revenue, and MQL and MRR.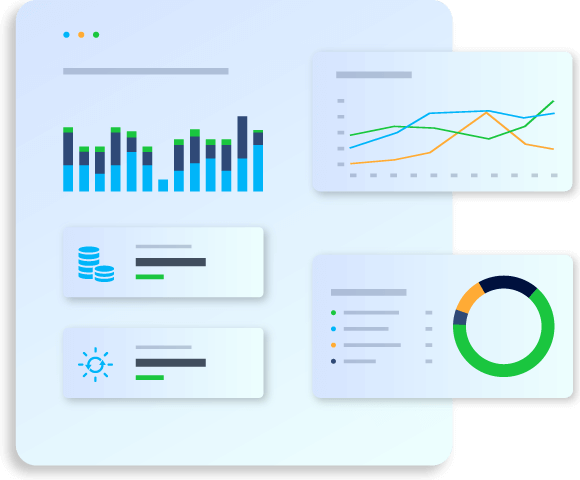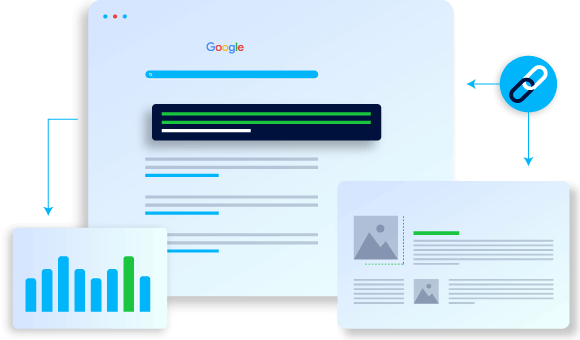 How Does SaaS SEO Work?
Being a SaaS Company, it is imperative for you to connect with potential prospects online. This will be possible only when you get the top position in SERP for relevant searches. And SaaS SEO is one of the most effective as well as cost-effective methods to achieve this.
Here's how SEO works for a SaaS business to achieve the SERP top ranking and improved revenue. Ready To Accelerate Your SaaS Business Growth?
Looking to hyper-scale your customer base and connect with potential prospects online? Consult with our
SaaS SEO expert and build a winning SaaS SEO strategy for your business.
SaaS SEO
We entail simple, straightforward, yet effective SEO processes that have been proven time and time again to produce measurable results for various SaaS companies.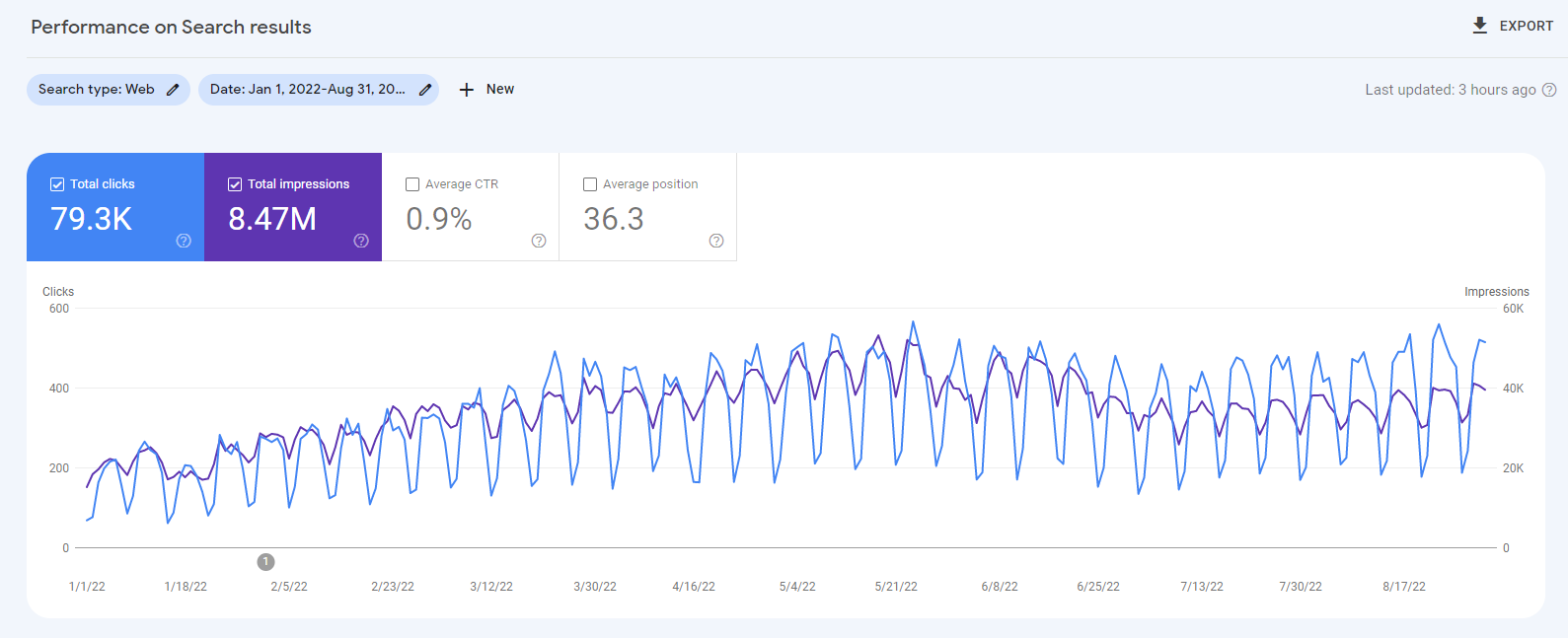 Our Scalable SaaS SEO Services
We empower SaaS companies like yours to achieve top search engine rankings, month-to-month PQL and MQL, and online success with our holistic SaaS SEO services.
Why Is SEO Important For SaaS Companies?
If you want to stand out in your specific business sector online, outrank your competitor, and reach more and more organic traffic cost-effectively, then nothing can be as effective as SEO.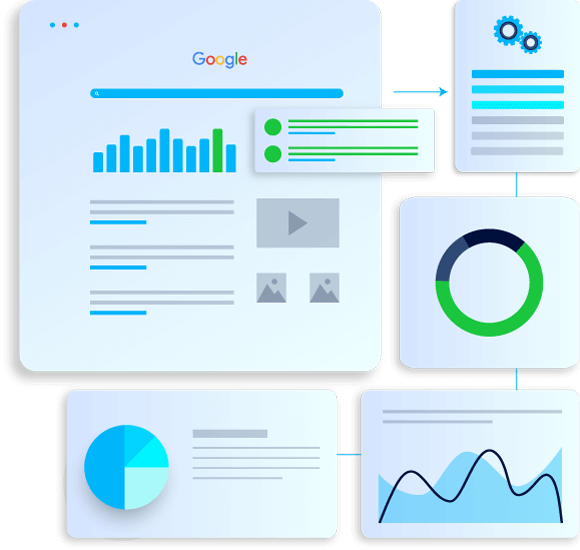 Being on the no 1 page is not enough; you need to be in the top position to reach your potential customers. And that's what Giant Marketers can help you with by building a scalable SEO growth system that will constantly generate new trials and signups.
We will understand your software business and act as your trusted SEO partner by designing and implementing SEO solutions to help you reach more people and earn more online. Get A Free SEO Audit for Your SAAS Website!
To prove our research's value, send us your email and we will provide you with a previous keyword research report sample we completed for another client, for FREE!
*The Audit Report Will Be Sent To Your Mail Within 120 Hours
How Our SaaS SEO Services Work
We entail simple, straightforward, yet effective SEO processes that have been proven time and time again to produce measurable results for various SaaS companies.
Why Is Giant Marketers Your True Integrated Partner For Your SaaS SEO?
Don't mistake us as just any other SEO agency. Here's what sets us apart from the rest and makes us the perfect choice to be your SaaS SEO partner.

A Unique SaaS SEO Team
We are a SaaS SEO expert team who can help you rank higher in search engines by leveraging our knowledge and experience in SaaS businesses and software companies.

Customized SEO Services
It doesn't matter; whether you're looking for sign-ups, leads, sales, or brand awareness, we'll develop a comprehensive SEO strategy that is tailored to your specific needs.

Proven Track Record
Our success stories with other SaaS companies and customer return rates are proof of our expertise. Eliminating all the guesswork, we're here to help take your business to the next level.

Transparent Project Management
Our communication is open, and we always treat our clients as our business partners. So no loopholes between us, we'll keep you updated on everything from the beginning to the end.

Monthly Reporting & Dashboard
Your dedicated project manager will keep you updated throughout the journey. Also, you can access your dedicated client dashboard to see your project details and performance metrics anytime.

Dedicated 24/7 Customer Support Team
At Giant Marketers, we have a dedicated customer support team who are available 24/7 to help all our clients with any kind of issues, queries, project updates, suggestions, or consultancies.
GIANT MARKETERS
Ready to drive more MRR for your SaaS business?
SaaS SEO validates your SaaS website online, improves product signups, ensures month-to-month PQL and MQL growth, and drives more MRR for your SaaS business. So, if you are also looking for all these, contact us today and make the most out of Giant Marketer's holistic SaaS SEO approach.
TESTIMONIAL
What Clients Say!
Our clients become our biggest ambassadors. We have served many, creating satisfying experiences building their niche sites, researching their optimized keywords, and much more. See their testimonials for yourself!

It was great working with this awesome team. Always willing to do whatever it takes to get the job done right. It's great working with them and I'd look forward to seeing how it pays off! I highly recommend them.
Jonathan Grant
Personnel consultant

There are so many professional SEO services I worked with and Giant marketers had a great budget range for me without compromising the quality. They should add more services with a budget range like they're offering now.
Goldie Atwood
Marketing Manager

My whole planning would go in vain if I had not decided to consult with giant marketers before investing the money. GM showed me the best way to spend the money and the whole process of how I can get the best out of it.
Tyson Teasdale
Local Business Owner
FAQ
Most Popular Questions
From our experience as a SaaS SEO service provider, we have encountered specific issues and questions from clients many times. Here are the most popular questions, answered in advance for you: