WordPress Speed Optimization Services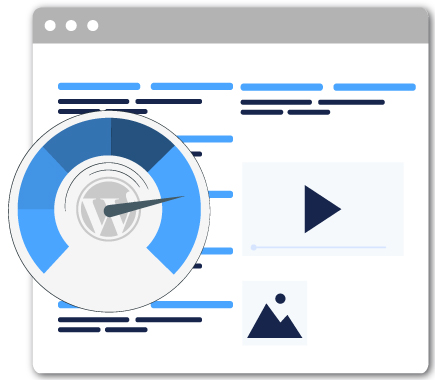 Did you know that a website with slow loading speeds will not only dissatisfy customers, but will make it harder for the site to rank on SERPs? On a WordPress site not optimized for the highest speed and efficiency, Google will not recognize it as user-friendly and worthy of ranking. Optimizing your site will benefit your UX along with your traffic, bounce and conversion rates.
Whether for the sake of prospective or existing customers, understand that your website's speed is paramount to your SEO and to the success of your business. Giant Marketers provides WordPress speed optimization services for site owners just like you. We have the experience and skillset to help optimize your website's performance. Read on to learn more about our service, what we can provide and what kind of improvements an optimized website can unlock for you.
See Our Client Testimonials In Our Online Reviews!
As a wordpress speed up service provider, among many other things, we at Giant Marketers are reviewed by our global client base on sites like Facebook, Google and Trustpilot. Read our 5-star average reviews below to find out more about our impact on businesses just like yours!
Why Is Website Speed Important?
When people search online for information, products, and services they demand speed. Thus, if your website suffers from long load times or outages, this will have an adverse effect on the user experience, SEO metrics, and your business overall. On average, if your website takes longer than 3 seconds to load, approximately 40% of your visits will abandon your site.
To satisfy searchers and ensure better performance, Google measures the Core Web Vitals score of sites and considers it as a factor in search rankings. A faster loading site will be more likely to receive higher traffic, lower bounce rates, improved conversions, and page views, all while providing a better user experience.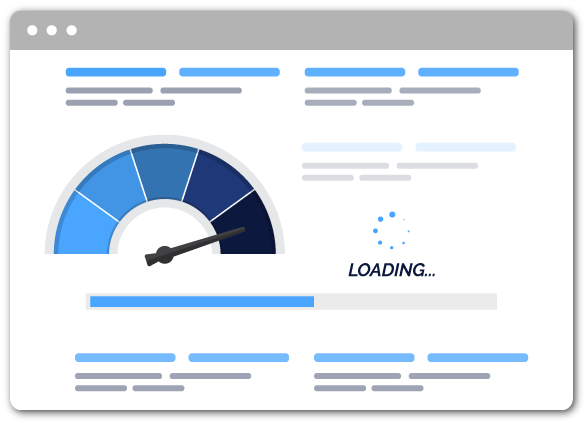 Optimizing your entire site for higher speed is not a fast or easy process. Fortunately for you, this is where Giant Marketers comes in. We have been working for years as a WP speed optimization service to help website owners reach an optimum speed for the best UX and a higher SERP ranking. Are you ready? Ready To Accelerate Your WordPress Speed Optimization?
Is your WordPress website too slow and increasing your bounce rate? If so, schedule a consultation with our
wordpress speed optimization expert and see how you can make your site load lightning fast.
Ways A Fast Website Will Improve Your Business
A fast, user-friendly website will gain you more impressions and happier customers. Our goal is not just to optimize your site but help you understand all the reasons why speed is so important for UX and SEO.
WordPress Speed Optimization Improvement Proof
As part of our WordPress page speed optimization service, we will run a performance report before and after to compare the value of our work for a site. See the screenshots below for proof of the advantage of our offering:

Before PageSpeed Insights analyzes (Mobile)

After PageSpeed Insights analyzes (Mobile)

Before PageSpeed Insights analyzes (Desktop)

After PageSpeed Insights analyzes ( Desktop)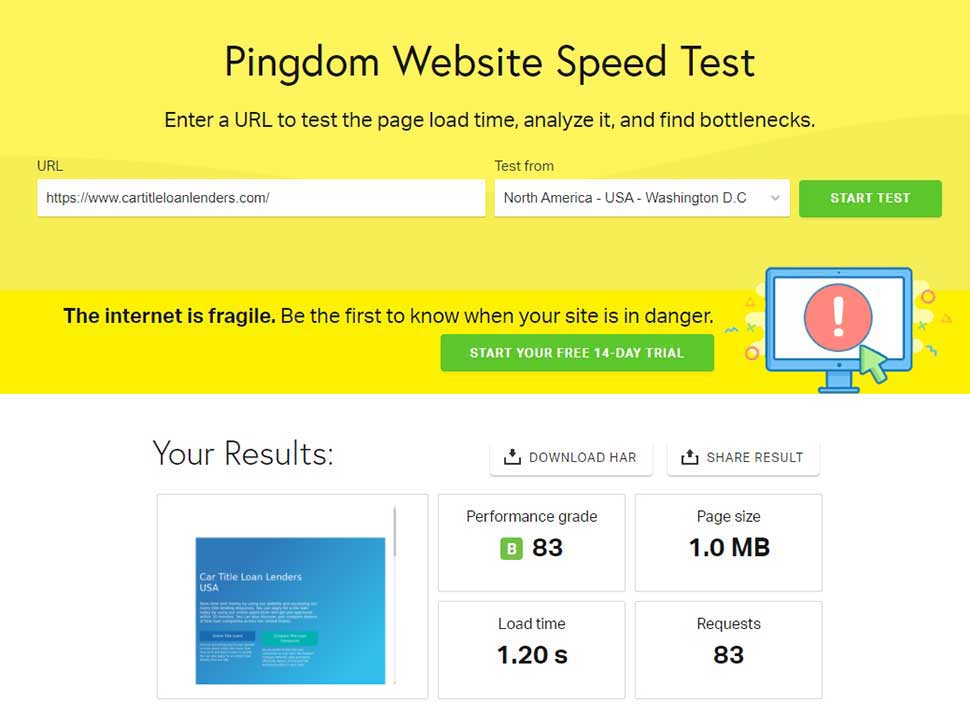 Before Pingdom Website Speed Test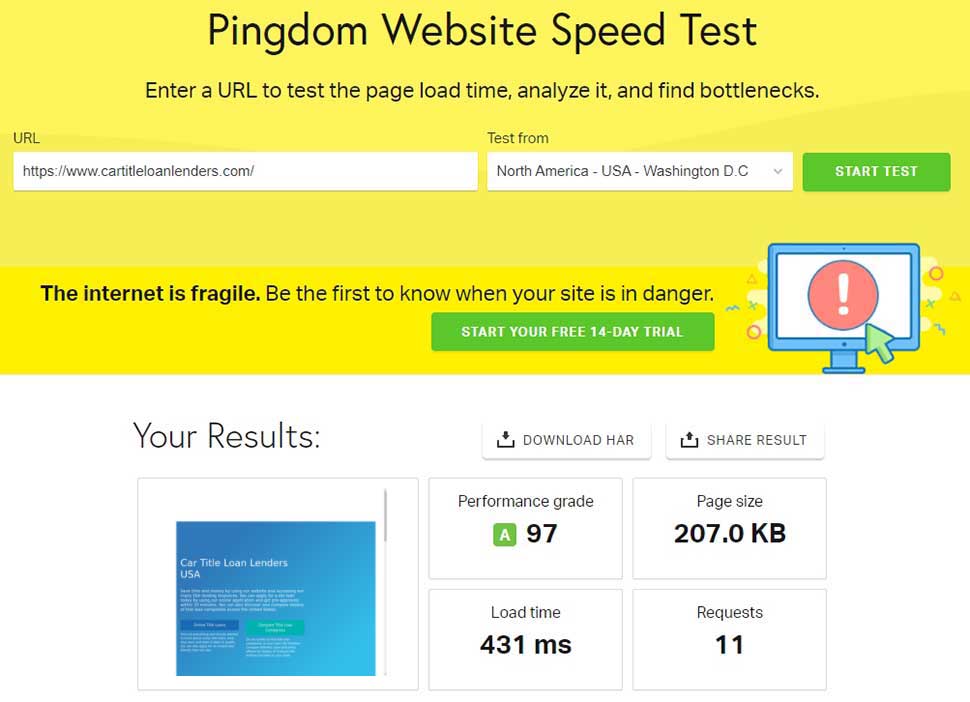 After Pingdom Website Speed Test

Before GTmetrix Testing

After GTmetrix Testing
Our WordPress Speed Optimization service
Our wordpress speed optimization services process includes a full review of your WordPress site's content, layout, database, plugins, images and much more. We will inspect your web pages with an eye for every major SEO criteria, identifying any factors that may be slowing down your operation. Any relevant WP updates or service upgrades will be analyzed and recommended, if applicable. In all, our job is to perform a comprehensive assessment of your website and take action everywhere we can to optimize for the speed of your pages. Get A Free Speed Optimization Report Today!
Enter in your website URL and email and our team will create a speed optimization report just for you, for FREE! We will deliver it back to your within 90 hours of your submission.
*The Audit Report Will Be Sent To Your Mail Within 120 Hours
Pricing
Checkout Our Price Plan
Our WordPress speed optimization services are designed for three levels of effort and cost, with Advanced and Premium providing a more comprehensive scope of work over more web pages. Please choose the package that best meets your needs and budget:
*All prices are in US dollars
FAQ
Most Popular Questions
From our experience as a WP speed optimization service, we have encountered specific issues and questions from clients many times. Here are the most popular questions, answered in advance for you:
Why Choose Giant Marketers To Help With Your WP Speed Optimization?
Our team at Giant Marketers holds years of experience and we will work to optimize your site using the most professional, efficient methods. From performing core web vitals optimization to employing a woocommerce speed optimization, our team has experience along every avenue of website speed optimization. Read on below to see some of the differentiating factors of our service offering:

Dedicated Web Developer
We will deploy a dedicated web developer for your site optimization project. They will be there with you every step of the way, from planning to execution, ready to answer all your questions.

500+ WP Sites Optimized
At Giant Marketers, we have a history with over 500+ sites optimized for happy clientele. Our process is tested and proven from real experience with a variety of websites.

Money-Back Guarantee
We work as hard as possible to 100% satisfy our clients. After receiving our services, if you find your website is not performing better, we will offer you a full refund if you desire it.

Post-Project Support
After our WP optimization service is completed, if you face any issues or have any questions, our team will provide you with support for up to 30 days. We will resolve any remaining technical problems.
How Do I Check My Current WordPress Website Speed?
To evaluate your WordPress site's speed optimization, you will need to run a speed test. Why? It's a great way to keep an eye on the present performance and condition of your site. With a speed test's report, you can begin to identify potential problems and opportunities to optimize your site's current weaknesses.
There are a range of online tools out there to test your site speed and performance. To get started with the testing, you can try these tools: Google's PageSpeed Insights, GTmetrix, Pingdom. With these free tests, you can analyze the specifics of your site's speed-related strengths and opportunities.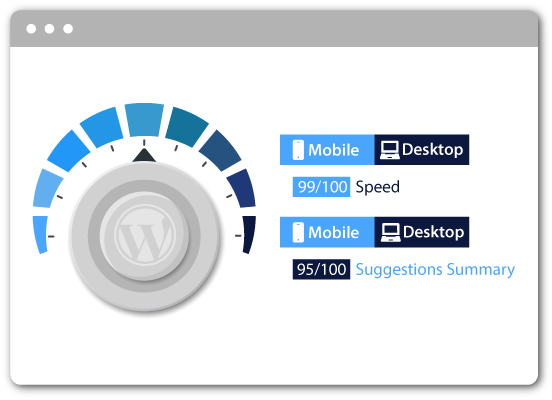 A detailed report will generate outlining your site's performance with commentary providing any recommendations. Google PageSpeed showcases core web metrics along with other major diagnostics. GTmetrix and Pingdom will both grade your site's performance and structure in a readable format with guidance. These three tests will give you a view of your site's present speed status. From there, our team of optimizing experts can help accelerate your website for the best UX and ranking chance. Ready To Take Your Business To The Next Level?
Schedule a free consultation with one of our SEO experts and find out what we can do for you using the power of SEO strategies and discuss-
✓ Your business goals, objectives, and requirements ✓ The best SEO strategy for your Website ✓ The right package for your website SEO goals.
The 3-Step WP Speed Optimization Service Process
Our WordPress page speed optimization service can be summarized in three main steps, from planning to execution. We will collaborate with you to define the exact demands you have for your site's optimization. See below for the three steps to our process: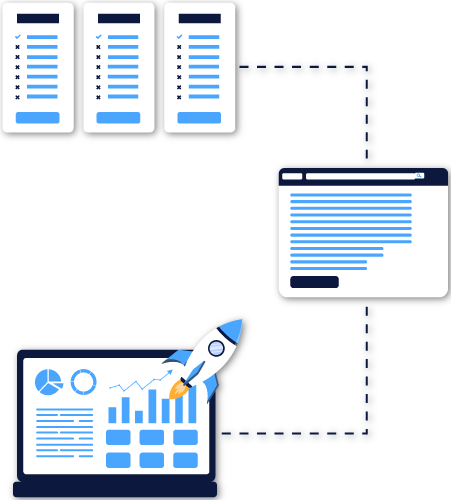 Choose your Package
Choose your service package from our three available levels. Each will provide our suite of services for websites with different numbers of web pages.
Submit your Details
Communicate with us the details of what site problems you have encountered and what you want out of the optimization. We will provide any feedback or advice before starting.
Optimization Start
We will begin to execute the optimization process, as outlined from the planning stages. Our team will exhaust every avenue to maximize your website's speed.
TESTIMONIAL
What Clients Say!
Our clients become our biggest ambassadors. We have served many, creating satisfying experiences building their niche sites, researching their optimized keywords, and much more. See their testimonials for yourself!

It was great working with this awesome team. Always willing to do whatever it takes to get the job done right. It's great working with them and I'd look forward to seeing how it pays off! I highly recommend them.
Jonathan Grant
Personnel consultant

There are so many professional SEO services I worked with and Giant marketers had a great budget range for me without compromising the quality. They should add more services with a budget range like they're offering now.
Goldie Atwood
Marketing Manager

My whole planning would go in vain if I had not decided to consult with giant marketers before investing the money. GM showed me the best way to spend the money and the whole process of how I can get the best out of it.
Tyson Teasdale
Local Business Owner