Giant Marketers is one of the fastest-growing and leading digital marketing company in Bangladesh. Its primary goal is to help clients to grow big with...Read more
Small businesses are often hard to find online, as they are drowned out by larger companies. Usually, small businesses have to struggle to stand out in front of the larger companies with their smaller budgets, resources, and teams.
As the digital marketing world is evolving day by day, the necessity of SEO becomes essential. The SEO strategies help you achieve competitive edges and make the business visible and searchable for the target audience.
SEO is something every business owner should focus on. Fortunately, in recent days, maximum small business owners started investing in SEO for their business site growth, gaining online visibility and maximum ROI. SEO is the most cost-effective way, which is perfect for every small business.
However, there's more to SEO, and we'll discuss every bit of it in this article. So, let's get started.
Why Do Small Businesses Use SEO?
Statistics show that 86% of consumers rely on search engines to find a local business, and 72% of consumers end up visiting stores within five miles. Now, you may understand how essential it is to build a robust online presence and help potential customers find you.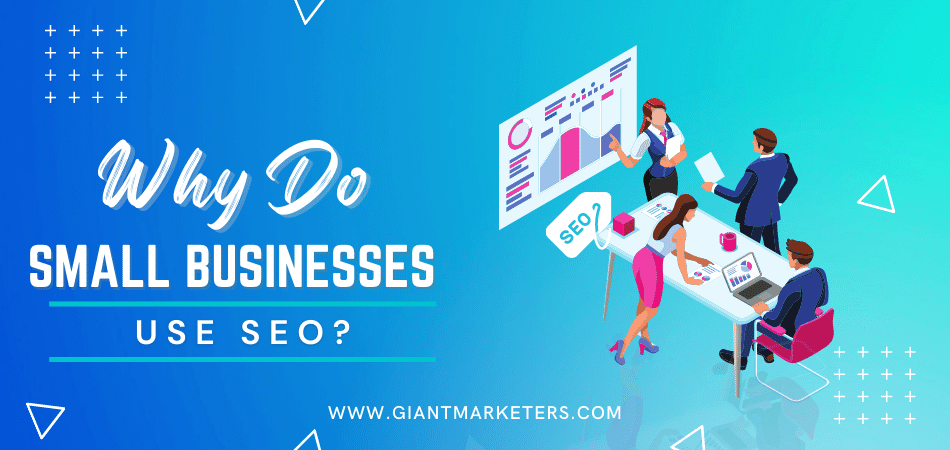 It's all about your website's looks, blogs, navigation, content delivery, response to the audience's demands, and so on. To ensure all these, undoubtedly, the right SEO strategies can be a powerful option for small businesses.
So, let's explore in detail, actually, why do small businesses use SEO?
1. Enable Understanding Audience's Search Intent
When it comes to SEO, naturally, it ties to search results and behavior. There's a lot of different terms that users use while searching to get any solution or product. Every business faces the real challenges of identifying those terms and using them in a digestible format for the users.
Yes, we are talking about keywords, which your targeted audience uses to search for any service or product. Through the keyword research process, you can understand the target customer's language of searching and identify popular searches.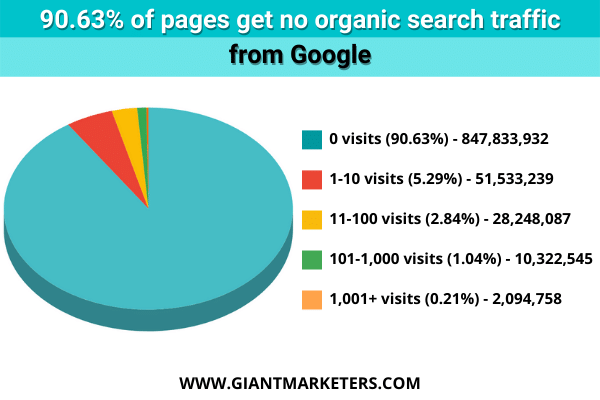 According to a study by Ahrefs, 90.63% of pages get zero traffic from Google, and 5.29% of pages get only 10 or fewer visits per month. The reasons behind this are lack of keyword research and inability to understand the audience's search intent.
However, a proper SEO strategy can help you identify, analyze, compare, prioritize, checking the keywords ranking using tools and SEO techniques to avoid such situations. Once finding the best-suited keywords, you can implement them into your content and reach the potential audience. In this way, SEO benefits both small businesses and customers.
Customers have an easy time finding what they are looking for with your well-optimized website. In addition, visitors may prioritize your business over other competitors when they find your website relevant. As a result, you can utilize the opportunity, and by offering the best service, you can convince them to convert.
2. Build Authority, Trust & Brand Awareness
As we all know, the internet is a great place to get information about anything. Unfortunately, with this huge availability of information, it becomes tougher to decide which sources are trustworthy and authentic.
According to Social Media Today, 86% of people say authenticity is essential while deciding any brand to make a purchase and support.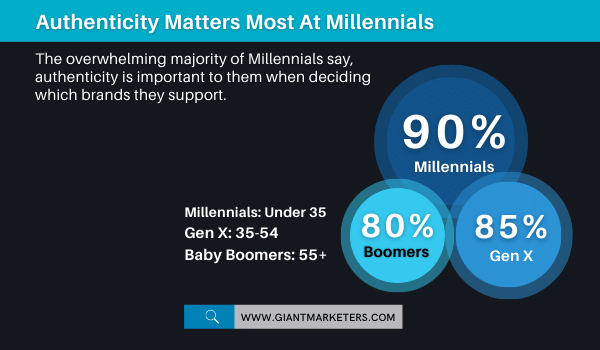 That means the more trustworthy and authentic your site is, the more chances of ranking higher on the SERPs. As per Investopedia, "Creating brand awareness is one of the key factors in promoting a product."
But small businesses can't build authority, trust, and brand awareness on their own so easily. You have to implement the best SEO strategy for your website to establish authority, trust, and brand awareness.
So, let's see the SEO strategies that contribute to ensuring all these-
Optimizing On-Page Elements and Content:
Simply creating content and publishing them won't work for your website. It will require proper optimization to fulfill Google's requirements and rank well to reach the audience. Here SEO comes into play to ensure optimizing URLs, Title tags, meta tags, images, internal and external links of your content.
Creating well-structured content based on the best-suited keywords, SEO helps in providing expertise. Only properly optimized content can offer the real solution to your visitors for which they actually visit your page.
Optimizing Off-Page Best Practices:
Off-Site best practices help the most to build authority and brand of a site. Through quality guest posting, backlinking, social share, and signals, SEO makes the website associate with the market organically.
Backlinking actually involves a website's community which links and promotes one another. 91% of all pages never get any organic traffic from Google, mostly due to the fact they don't have backlinks.
Therefore, it's necessary to build links from other sites to develop your business's reputation and lead traffic. When your content is published on a reputable publication or blog, it can highly promote your authority.
For small businesses, building brand awareness, trust, and authority may be the hardest part compared to the larger companies. In this situation, SEO can make your small business recognizable and noticeable for its expertise to the users.
3. Built User-Friendly Website
The Webmaster guideline states, "build your site with a logical link structure. Every page of your website should be reachable from at least one static text link." It means you should focus on building an easy-to-navigate website and link other pages to the homepage.
SEO develops your website with instinct and simple routes structures, media content, and CTAs for each area's website. This makes the website easy to navigate for both visitors and Google crawlers.
Another thing is to ensure optimum user satisfaction. When speaking about web experience and user satisfaction, Google keeps updating its algorithms to ensure authenticity and improved user experience to the audience. Also, Google announced that its algorithm would focus on the website's user experience in 2021 and leverage their core web vitals alongside previous factors.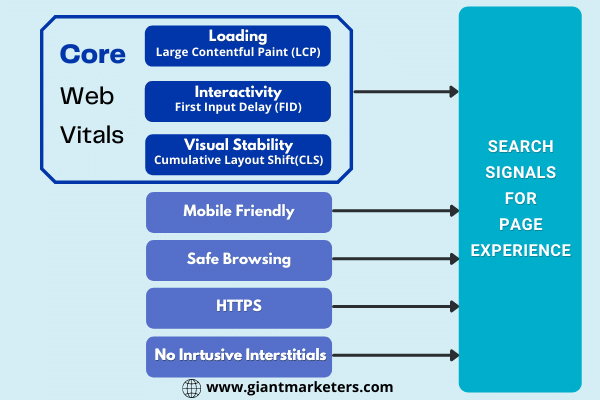 To recognize user experience, Google measures page loading speed, security, and mobile-friendliness. Here, SEO will help you to create a Google-friendly or user-friendly website. Let's see how-
HTTPS – Hypertext Transfer Protocol Secure:
Having HTTPS conveys your website's security, trust, and believability to the users and Google. It helps to connect with the audience and lets them visit your site safely.
Page Speed Optimization:
When we talk about page loading speed, remember anything that takes over two seconds to load leads to losing potential customers. In that case, SEO optimizes your website's loading speed that helps in improving your ranking, reducing bounce rates, and increasing the UX.
Mobile-Friendly Website:
Back in April 2015, Google announced that they would consider mobile-friendliness as a ranking factor for websites. So, if your website is still not optimized for mobile users, be prepared for getting hit back by Google and users.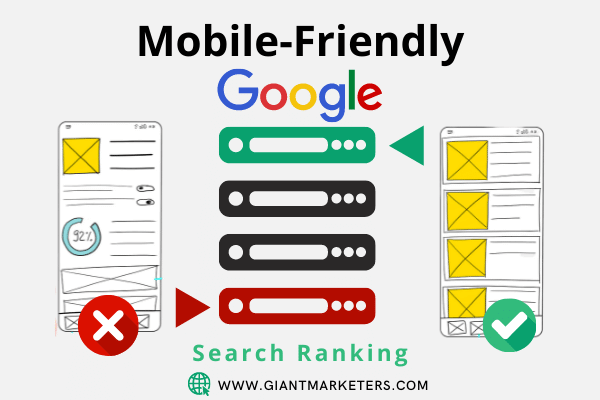 For local businesses having a mobile-friendly website is a must. 80% of local searches are performed on mobile devices and converted into sales. Thus, SEO ensures your website integrates responsive design and content design for mobile users.
4. Leveraging Local Business
Small businesses can easily dominate larger companies using local SEO. 92% of all clicks occur on page 1 of google. So, if you want to reach potential customers, it's right there.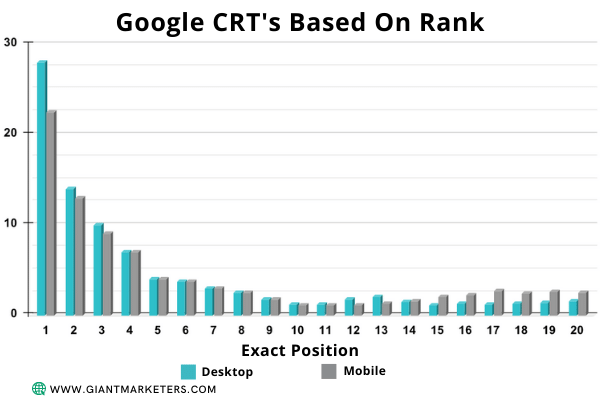 Local SEO makes sure your target audience quickly finds your business and puts them one step closer to make a purchase. Search Engine Journal states that local SEO becomes a fundamental part of small businesses to become more successful with the increasing domination of mobile traffic.
Now, let's have a look at how SEO optimize your website for local searches-
Optimize your Google my business listing and create a business profile on Google.
Establish your brand by listing in online local directories, social media, images, or other things in Google.
Implement local citations, listings, and backlinks relevant to the location of the businesses.
Emphasize reviews and ratings of customers.
Adds hyperlocal content to your website.
This way, it helps local customers to find you easily. Also, it makes it easier to reach those clients who are ready to take service and deliver more qualified search traffic.
Let's say you have a coffee shop close to the arena in Sydney. One of your clients is looking for a coffee shop and searching for a spot on Facebook. Just because your website is optimized for local searches, your client will end up in your coffee shop.
5. Your Business Will Be Found on Google
In 2021, Google accounted for over 70% of all global desktop search traffic. That means companies who rank on Google are most likely to get the most business.
Fortunately, many small businesses started focusing on SEO to gain a strong online presence in recent days. This makes them utilizing the opportunity to reach the target audience by gaining a competitive edge. Apart from that, the well-optimized website largely helps your business to create a brand image.
However, with the help of your website, your business will be available for your clients 24/7. Anytime they can visit your pages, look out for products or services, place orders, and many more. Just make sure to retain more than one or two people to respond to the client's queries as quickly as possible.
6.   SEO Helps to Beat the Competition
One tangible element is improving the ranking of your website to get focused on by the customers. Most users usually don't go beyond the first page of SERP. As thousands of websites are competing with you, it becomes much harder to make the business visible. Especially when you are competing on specific terms with other relevant businesses, it becomes more challenging.
Another issue is that larger companies invest in PPC and all other advertisement sources to promote their business. This might not be possible for small business owners, as they have little budget.
In that case, SEO is the best way to achieve competitive edges and stay ahead of all competition. Even if your competitors are serving for a longer time and have a strong reputation, you can still beat them.
The main key to success is hidden in SEO practices and website optimization. Just by reaching the top position in the SERPs, you can catch the user's attention towards you and beat the competitors.
7. Bring in More Traffic and Find New Customers
SEO is the most efficient marketing strategy that exists today to make your website stand out from competitors and bring more traffic. Otherwise, why should people invest thousands of dollars in SEO agencies?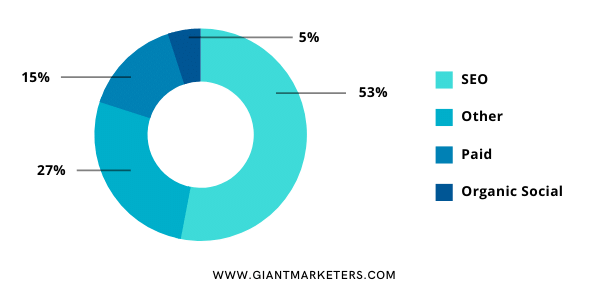 Brightedge Research reported that 53% of all web traffic comes from organic search. Another study of HubSpot found that 61% of marketers stated that their highest-quality leads were generated after growing SEO. But, what's the reason? The reason is, your users search for a solution, and you can fulfill their needs by being on the top search result.
Ranking on the first page of search engines is necessary to reach the customers. And, let's face it, small businesses with SEO-optimized websites can easily reach more traffic and grow twice as fast as those who don't have one. Moreover, after doing SEO, you can claim a featured snippet, which is another way to jump over the number one position.
However, SEO finds out what the prospective buyers are looking for and their search intentions. Once finding these, you can target the best-suited terms and optimize your web pages according to them.
In this way, when your website becomes optimized as per search engines, it will start working in your business's favor. SEO makes sure not to waste your time and money on those who never become your customer. Rather, it develops your website for potential customers, brings them to your site, and leads them to convert.
Another benefit that SEO provides to small businesses is, it helps to reach new customers. Naturally, people make judgments and perceptions about your business by visiting your website. In that case, when they see a well-optimized website with relatable content, it creates a positive impression on your business.
In the same way, when they see your page on Google's first page with top-ranking, they will consider it an authentic and trustworthy website. In both these ways, you can gain new customers, and it's possible only with SEO best practices.
8. Ensure Better Conversion Rates
A website that is optimized according to search engine guidelines is much easier to find online. It can ensure optimum user experience, compatibility with any device, and definitely, it can convince potential customers. However, when your visitors find your website easy to navigate, they will be more likely to subscribe to it.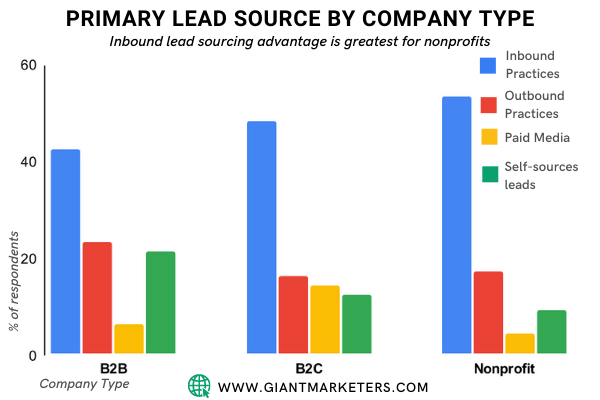 According to DevriX, inbound strategies like SEO, content marketing, etc., are the most effective and successful source of leads and conversions. Being on top of the search list will make it easier for your site to be found by the users, and they will be considered your leads. If you can offer the exact information that your clients are looking for, these leads may turn into your potential clients.
Then these clients will like to subscribe, sign up for a membership, and make a purchase. So, the bottom line is your well-optimized site is capable of holding the visitor's attention and leading them into your potential clients. As a result, your website's conversion rate increases.
9. A Cost-Effective Way
Usually, small business owners have limited budgets and don't want to spend much money on marketing. This is where larger companies utilize the advantage of marketing, as the budget is not a big fact for them.
You may have heard about paid campaigns like PPC, sponsored links, etc. Though these are effective ways to reach customers, they will stop generating traffic when you stop investing in them. Also, they require a huge amount of investment which can be much difficult for small business owners.
So, what can they actually do? Well, in this situation, SEO is the perfect cost-effective way for small businesses to get the same result. It will definitely cost money, but the cost will be minimal, and the ROI will be much bigger. You can think of it as an investment instead of considering it as an expense, and this investment will for sure be worth it.
With SEO, you can save your money from paid advertisements and even generate much more organic traffic. So, when considering the long-term ROI, without any doubt, SEO is a cost-effective option for small business owners.
10. Future-Proofing Your Business With Long-Lasting Results
When you invest in online ads, they definitely bring results, but the effect will only last as long as you invest in them. On the other side, the money that you spend on SEO lasts longer and keeps bringing organic traffic over a longer period of time. The action was taken by SEO usually has a longer impact that lasts for years.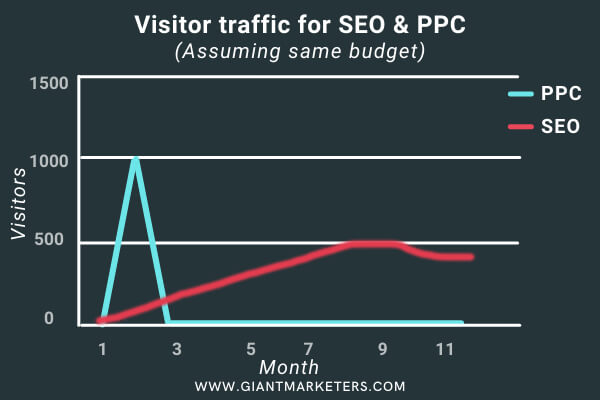 It doesn't matter what type of business you have; it's not possible to survive without SEO. Simply, having a website and email address to contact the clients is not enough to create a strong position for the future. Your business should have a strong position with visibility to future-proof the business. And, as a small business, you can ensure this by investing in SEO.
But, remember, you have to wait to see the best possible result as SEO won't bring instant results. SEO goes through several phases to implement all its best practices like, researching, data collection, content creation, Off-page SEO, On-Page SEO, Technical SEO, etc. So, the more effort, time, and money you can invest into SEO, the better and longer results you'll see for your business.
Your goal should be to take your small business into the higher-ranking positions in the SERPs and make sure that the position remains there for a long time.
11.Brings New Opportunities by Keeping Your Website Updated
Google updates its algorithms every year; as a result, you should keep monitoring your website's condition. To cope up with the algorithm changes, SEO also changes its tactics and practices all the time. This will help to update the website, avoid any mistakes, and stay ahead of your competitors. As SEO is an evolving process, it ensures keeping your site up-to-date as per Google's requirements.
After implementing SEO strategies, you just can't stop there. It requires constant nurturing to keep up with the changes. As per Search Engine Journal, "if you fall too far behind, it will be  extremely difficult to come back." SEO is directly connected to digital technology that helps you understand online trends, address major changes, and recommend opportunities.
Also, SEO keeps searching for new keywords, creating content, getting backlinks, etc., to bring new opportunities for your business. In this way, you can offer new things to your users and meet their demands.
12. SEO is Trackable
After investing in SEO and implementing all the strategies and tactics, all website owners will want to see the numbers in results. Fortunately, with SEO, you can measure almost everything with appropriate tracking and analytics. Using SEO tools, you can conveniently measure page views, total traffic, bounce rates, order completion, etc.

However, by Google Search Console, you can also see how people are finding you and for which keyword you are ranking for. Another thing is SEO audit, from which you can find out the lackings and ways of improvements. This is again very crucial for ensuring a well-optimized website and user engagement.
13. Undeniable ROI
The biggest benefit of SEO is the ROI. Though SEO is not the quickest way to gain ROI, it is one of the most effective ones. To see the growing result, you should wait up for months to build your website.  SEO's main goal is capturing organic traffic, which obviously is a long-term investment and requires time.
Keeping up with the algorithm updates, keywords, and optimization requires a lot of attention. These will also require knowledgeable staff and experts. A reputed SEO agency with experts will build your business up from every category with the best SEO practices.
From developing your website to improving social media marketing, diversifying content, and monitoring the progress, SEO does everything possible. All these improvements will contribute to increasing more traffic, conversions, and ROI. Ultimately, this waiting will be worth it for your business.
It's possible to learn and implement SEO yourself. But small business owners usually don't have that time to do this on their own. So, it will be a smart idea to partner with a small business SEO company. They are skilled enough to implement all the necessary SEO strategies and ensure your website's growth.
Final Verdict
As the world of digital marketing continues to grow, it makes SEO essential more than ever. The goal of SEO is to take your small business to one of the higher-ranking positions in the SERPs.
Also, it ensures remaining your business there for long enough to raise brand awareness, reaching potential traffic, achieving higher conversion rates and ROI. However, optimizing your website for search engines makes it more convenient for future clients and ace the competition.
So, if you have a small business and want to start implementing SEO, you can contact us. We'll help you to stay ahead of your competitors. Also, if you like this guide, don't forget to share your thoughts in the comment section below.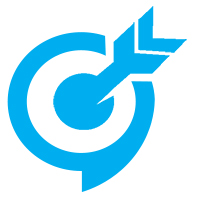 Giant Marketers is one of the fastest-growing and leading digital marketing company in Bangladesh. Its primary goal is to help clients to grow big with result-driven strategies and 10+ years of experience in the industry