Giant Marketers is one of the fastest-growing and leading digital marketing company in Bangladesh. Its primary goal is to help clients to grow big with...Read more
As an SEO service provider, it's the most common question I face or deal with in my daily life. In recent days, all the fast-paced digital marketing options and SEO alternatives have left small business owners wondering if investing in SEO is still worth it.
The truth is, SEO has become much essential now, as people are becoming more online-focused than before. However, with all the Google Algorithm updates, it's clear that only a good SEO campaign can help you to rank in the SERP. Today we will show you how SEO is worth your investment and help you to make more Returns on Investment.
How is SEO Worth to Your Small Business?
Actually, it doesn't matter what type of business you have; SEO is worth quite a lot for any business type. Larger companies can afford paid advertisement, television advertisement, or any other advertising media, which small businesses may not. They solely rely on exposure, word of mouth, and repeat customers for annual revenue.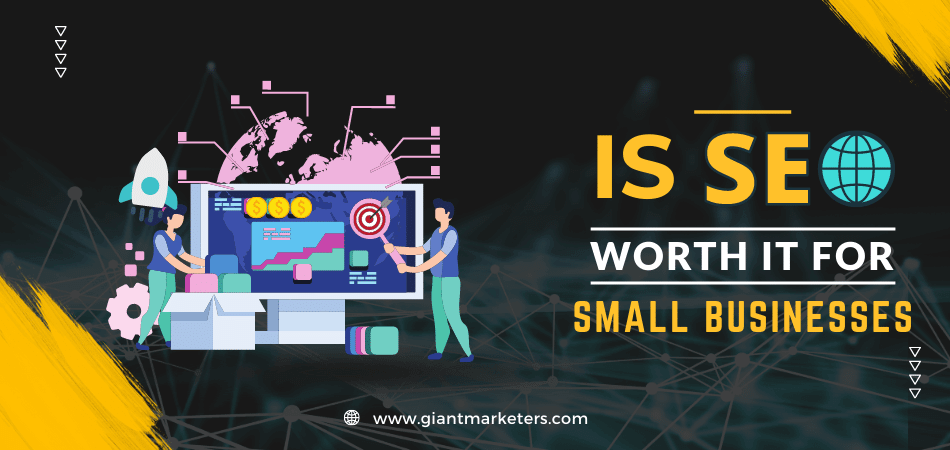 In this situation, SEO services for small businesses can fulfill all the requirements to help you rank. Here, we will show you an equation by which you can determine if SEO is really worth it or not. See this simple real-time equation-
"Keyword Search Volume x Expected Click Through Rate x Average Conversion Rate x Average Order Value."
A roofing company wanted to rank for the keywords "roof repair san antonio" and "roofing repair Services near me." This company hired Giant Marketers to rank these keywords at $500 per month. The search volume for the term "roof repair san antonio" is 1000 per month and the "roofing repair Services near me" is 140 per month.


But before getting into the ranking, let's see the following chart to understand the differences in click-through rates for search positions in Google. Based on studies, these are the expected click-through rates for search positions on Google. This means if you rank in the #1 position, your total click-through rate will be 34.2%.
| | |
| --- | --- |
| Search Position | CTR (%) |
| 1 | 34.2% |
| 2 | 17.1% |
| 3 | 11.4% |
| 4 | 8.1% |
| 5 | 7.4% |
| 6 | 5.1% |
| 7 | 4.1% |
| 8 | 3.3% |
| 9 | 2.9% |
| 10 | 2.6% |
| 11-16 | 1.9% |
| 17-50 | 0.8% |
Now, let's get to the point. After this company hired us we started developing all the SEO strategies and implementing them. Three months later, the result was- "roof repair san antonio," was ranked in #16, and "roofing repair Services near me" was ranked in #21.
Now, according to the chart put these no into the equation. Multiply 1000 monthly searches by 1.9% CTR times a 2% conversion rate and 140 SV by 0.8% CTR times a 2% conversion rate. Then, again multiply the results with $500 per month. So, we get a total of $201.2 in revenue per month.
This scenario gets much better after the completion of 6 months. So, here's the result after 6 months. The first keyword, "roof repair san Antonio," now ranks in #1, and the second one, which is "roofing repair Services near me," comes at the #3 position.
Let's come to reality now and do the calculation once again. Now, we can see that their revenue becomes $5369.4. When both the keywords were ranking on no 16 and 21 in the 3rd month, they are worth $201.2. Again, in the 6th month, when these keywords were ranking on no 1 and 3 these are worth  $5369.4.
Now, let's have a look at what would be the ROI of an SEO firm with the same search term.
Total value after 6 months for the term "roof repair san Antonio."
| | | | | |
| --- | --- | --- | --- | --- |
| Month | Search Position | CTR (%) | Conversion Rate | Month In Value  ($) |
| 1 | 18 | 0.8% | 2 | $80 |
| 2 | 18 | 0.8% | 2 | $80 |
| 3 | 16 | 1.9% | 2 | $190 |
| 4 | 7 | 4.1% | 3 | $660 |
| 5 | 3 | 11.4% | 3 | $1710 |
| 6 | 1 | 34.2% | 3 | $5130 |
Total value after 6 months for the term "roofing repair Services near me."
| | | | | |
| --- | --- | --- | --- | --- |
| Month | Search Position | CTR (%) | Conversion Rate | Month In Value  ($) |
| 1 | 27 | 0.8% | 1 | $5.6 |
| 2 | 24 | 0.8% | 2 | $11.2 |
| 3 | 21 | 0.8% | 2 | $11.2 |
| 4 | 13 | 1.9% | 2 | $26.6 |
| 5 | 6 | 5.1% | 3 | $107.1 |
| 6 | 3 | 11.4% | 3 | $239.4 |
So, after adding all 6 months' value of both keywords, we get $8251 in value. That means, with the expense of $500 per month for a total of $3,000, our client's total income was  $5251.
However, this is not the end yet; if everything goes according to the plan, the 2nd keyword will come to number one within a few months. In fact, both these keywords will hold the #1 ranking position for a longer period. That means they will earn a huge ROI just from both these keywords.
So, when you hire an SEO expert and start implementing the best SEO strategies and practices, the ranking will start to improve. From the above discussion, now it may be totally clear to you why SEO is worth it to your small business.
Is Organic Traffic Better than Paid Traffic?
Search Engine Marketing is the product of two different advertising methods. These two are SEO and PPC. There are two main differences between these two. The first one is, PPC ads are displayed at the top of the search engine's first page, and the organic listings are displayed just below the paid ads.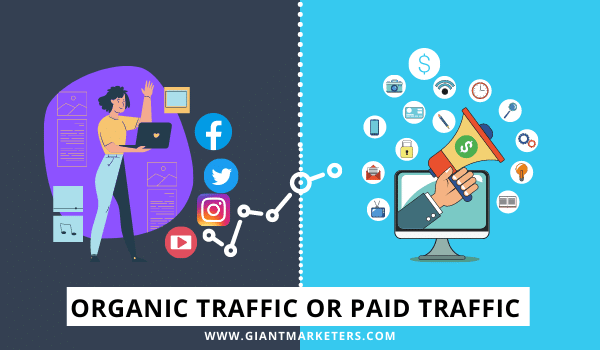 The second difference is that organic clicks or organic traffic that comes from the organic listing are free to the business owners, and PPC clicks are paid. This implies that you have to pay for per click or traffic from paid ads; thus, it's called pay-per-click. But, which one is better? This is what we're going to address below.
Search Engine Optimization:
SEO refers to the strategies that involve optimizing your website for the search engines. When users search for something on Google, it shows the most relevant and useful results related to the searches. However, Google is evolving day by day to ensure the accuracy and user-friendliness of websites. At present, considering several signals, Google determines which site deserves to be ranked at number 1.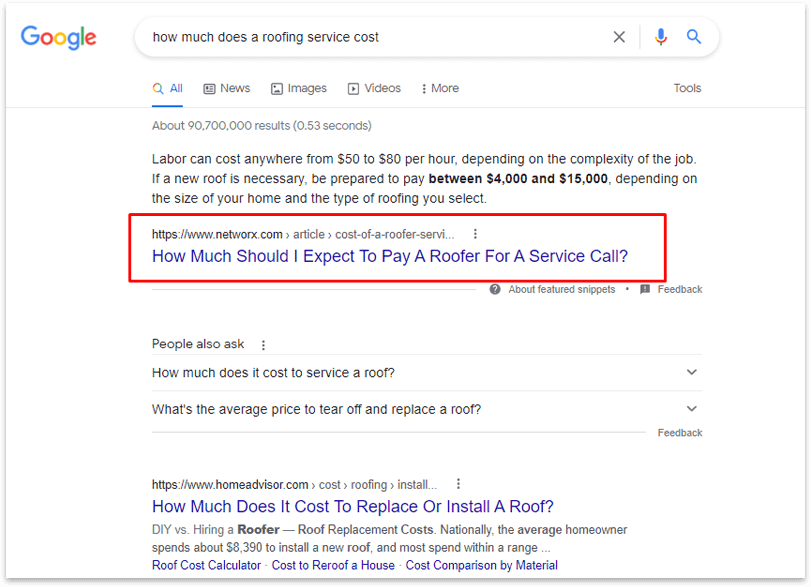 Google made some huge algorithm updates that changed the game of ranking completely. In this case, SEO can optimize your small business as per Google's requirements. This results in when users search for something relevant to your service, they will find your page in SERPs.
Suppose you own a website for your roofing service business. So, when users type "roofing repair services near me," search engines will show your page up. In this way, you are positioned as a high authority, and users will be more likely to become your potential customers.
 Pay-Per-Click (PPC):
It stands for pay-per-click advertisement, which involves paying for advertising on search result pages for specific targeted keywords. Google Ads or Google AdWords is the most popular platform for PPC advertising.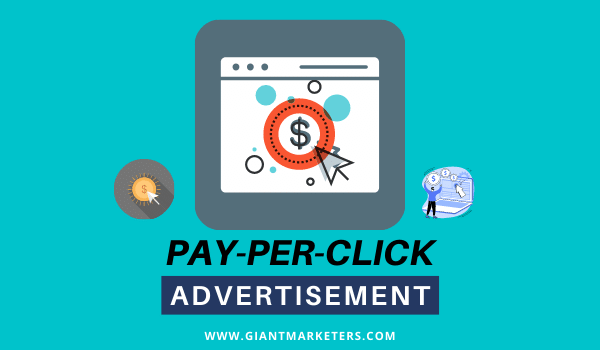 Actually, PPC allows advertisers to bid for ad placement in search engine's sponsored links. They appear at the very top of Google Maps and the organic search results. When you search on Google, you may have noticed lists with tagged "Ad" these are PPC.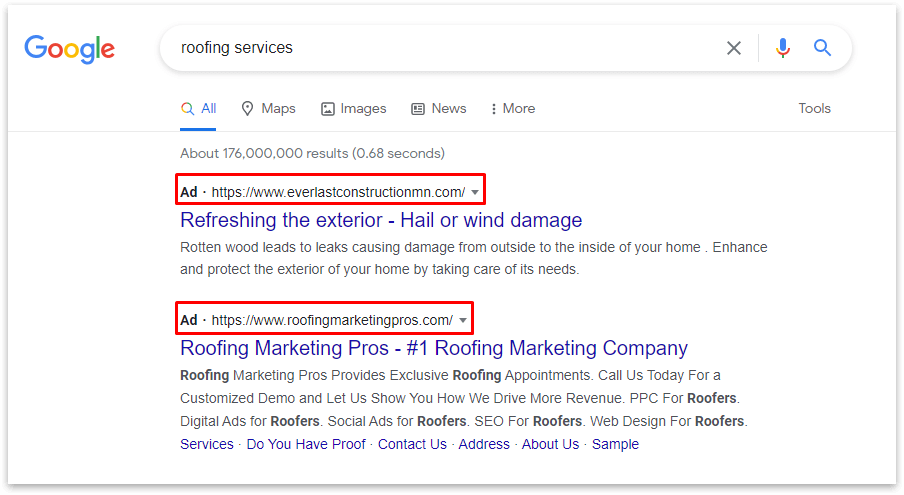 In PPC advertisements, business owners bid on relevant keywords to their specific niche. The higher the search volume of a keyword and competition, the more expensive they are. Also, the higher you can bid on a particular keyword, the higher chance you have to appear on the first page.
The main goal of PPC is to lead the user to click through the advertiser's website, where the user can complete a valuable action. For example, hire for a specific service or purchase a product.
Now, let's explore the difference between these two and which one will be better for your small business.
1. Credibility and Trust
If you consider the long-run benefits, then SEO will definitely work better. However, people trust organic results more than paid ads. Over 70% of people scroll down the ads to see the organic results as they have more faith in them. When users find your page on the top of the SERPs, this trust automatically carries over to your website.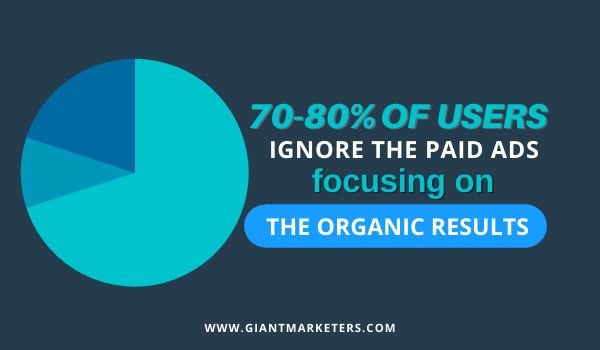 As per HubSpot, nearly 80% of the users ignore PPC ads in search results. However, people don't have much trust in ads. The ever-growing list of ad blockers is the real example of how fed up people are with ads.
2.Long-Lasting Strategy
Once your site is properly optimized through SEO, it can maintain a higher position in the SERPs. As a result, it helps to continue generating traffic, leads, and sales. But with PPC, once you stop paying, you will lose the additional traffic and leads.
3.Conversion Rate
New Media Campaigns claim that organic SEO is 5.66 times better than paid ads. The reason behind, PPC marketing interrupts audiences with outreach that they don't search for. Moreover, a higher portion of people clicks through organic results, which means it has more chances of improving conversion rates.
4. Return on Investment
SEO is actually the most cost-effective way. We have shared an equation from which you may get an idea about the ROI that you can gain from investing in SEO service. Also, we have seen that organic results have higher CTR than paid, which implies it has higher conversion rates. As a result, traffic from organic search will provide more ROI than PPC.
5. Cost Per Click
Whenever users click on a PPC ad, it sends the visitors to the website. With PPC ads, the owners should pay the search engines for each click. It doesn't matter if the user converts or not; they have to pay the fee. This thing can get expensive for small business owners.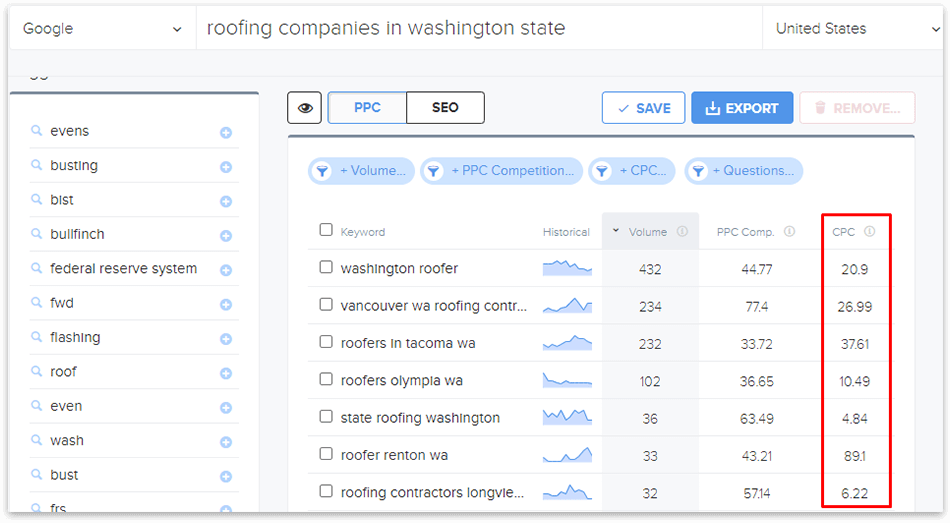 You can take this image as an example. Let's say you want to bid for the keyword "roofers in tacoma wa," so, it will cost you $37.61 per click on average. While with organic traffic, you don't need to pay a single penny. From here, you can understand that PPC can be an expensive medium for small business owners.
In contrast with SEO, reaching the top-ranking position takes a while. But, once you make it, every click that goes to your website is free and results in improved conversion rates.
So, again it is proven that SEO will be worth your investment. As a small business owner, you can achieve higher potential leads with a lower cost per acquisition.
How Does Seo Work and Benefit Your Small Business?
As mentioned earlier, SEO works to put your website top in search engines. To do so, SEO focuses on making your website the most relevant website for a particular query in which you are trying to rank. Therefore, SEO incorporates different approaches with Google's best practices like-
On-Page SEO
Off-Page SEO
Technical SEO
Local SEO
SEO makes sure to optimize your website with all these strategies and ensure putting you first in Google or any other search engine.
Now that we have seen the value of SEO, its differences with PPC, and how it works, it's time to explore the advantages of SEO. So, let's get into them.
Increased Visibility:
The major benefit of doing SEO is increasing brand awareness across a broad audience. We already discussed briefly how SEO makes your website visible to the audiences. Now, let's see that in detail. Actually, when it comes to putting your web page first in Google, there are two ways in which Google can do this.
1. Organic Search Results
Organic search results are the first ten results that show up right under the top three PPC ad results. As you don't have to pay for these, they are called "Organic" search results. It is one of the most effective marketing channels, which consumers prefer first while contacting an organization. Search is the #1 driver of traffic to content sites, beating social media by more than 300%.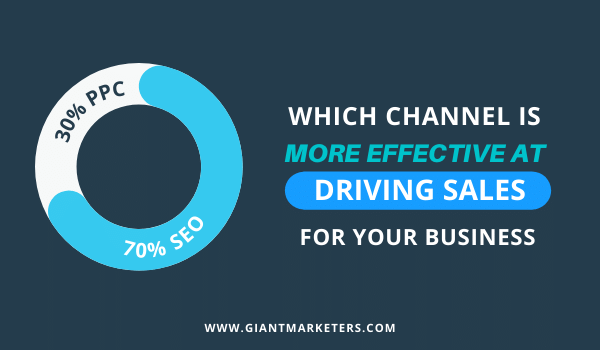 When users search for something on Google, they are more likely to skip the PPC ads and go straight to the organic search. According to DataBox research, people trust more organic results through SEO than PPC. And SEO can drive 70% of sales to your business while PPC can only be 30%.
2. Google Maps
If you are running a local business with a physical location, performing Local SEO will be ideal for your website to show on top. By doing "Google my business," SEO will ensure showing up your location on Google Maps in front of nearby searches. Google Map is your business profile that will appear for local searches.
As an example, when users search for "roofer near me" or "roofing services in Washington," etc, Google will show your business profile. This also helps to get a good amount of traffic as there are only 3 results showing up here. The moral is, SEO will help you to make your Google My Business profile appear in this section. By doing so, you will have more chances of getting impressions and clicks.
Target Quality Organic Traffic:
Whether it is large or small, every business owner requires quality clients for their business. In digital terms, quality traffic is those who want to work with you and your potential clients. Therefore, they are an essential part of your business success strategy.
Why Is Organic Traffic So Important?
So far, we are talking about organic search, organic results, and organic traffic. But why is this organic traffic so important for your small business? Well, here is the answer.
According to a study, 51% of traffic source comes from organic searches. This organic traffic is most essential to ensure the online success of your small business. Usually, people search for something when they are looking to buy some products, information, or queries. Also, before making big purchases, 81% of people conduct online research.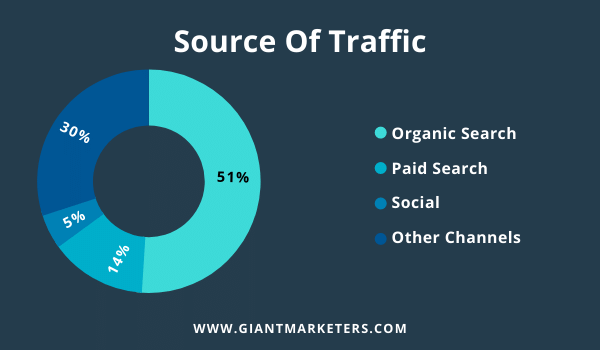 In this case, SEO can help your website to reach those traffic and make them your potential leads. And when you can generate more organic traffic, it results in an improved conversion, sales, and ROI with a  minimal cost. Here are some more benefits of getting organic traffic that a well-established SEO strategy can ensure-
The best thing about achieving more organic traffic is it ensures a sustainable growth. Which results in long-term benefits for your small business.
The majority of leads that come through organic searches are stronger and more reliable than others.
Boosting business with organic traffic doesn't require investing as much. This tactic itself has a very high impact with low cost.
Organic traffic helps your business to boost by giving an advantage over your competitors.
Highly credible and excellent tactic to build your small business into something that will last long.
Reduce Advertising Cost:
Paying for Google Ads may help you to reach the top search result immediately. But as we said before, this can be very costly for small business owners over time. Also, PPC has many drawbacks, like if you stop paying, you will stop getting traffic. Another thing is maximum users bypass the ads to see the organic search.
In contrast, an effective SEO strategy will get you to the top of SERPs and make you stay there for a long time. Once SEO starts working, visitors will automatically find your website and become qualified leads without spending money.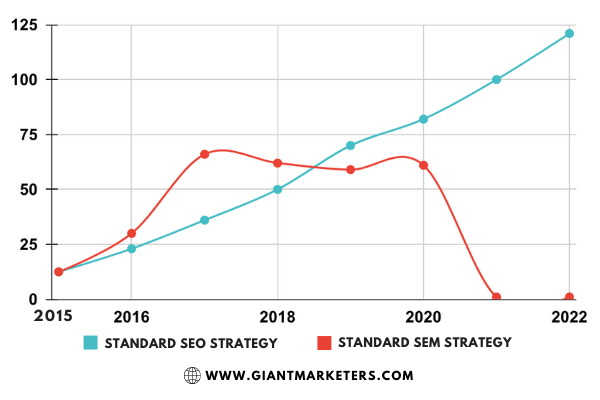 Provides a Competitive Edge:
For small businesses, outranking the competitors is the most toughest thing ever. At the same time, it's necessary to outrank your competitor to reach your target audience. As per Backlinko, only 0.78% of Google searchers go to the second page and click on the results.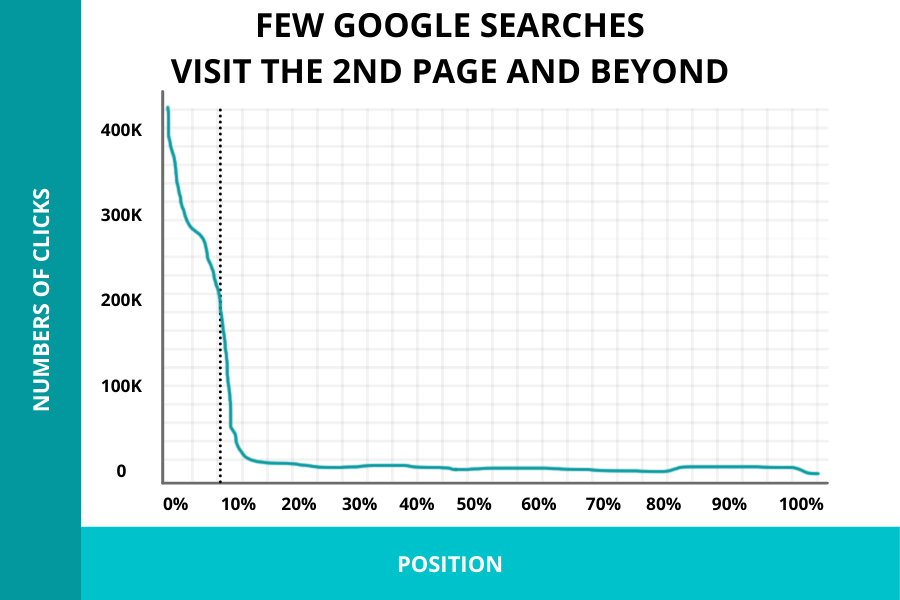 This implies that the first page of search engines has more potential revenue for the business. Here, SEO can encourage you to generate something extraordinary than your competitors by providing their insight strategies. Also, you can achieve a competitive advantage and gain an edge over your competitors through SEO campaigns and a wider marketing strategy.
Strongly Linked to Long-Term Success:
With SEO, it will take some time, even months, to reach your goals. It is not a game of quick wins. There is a saying, slow and steady wins the race. Yes, SEO  is absolutely like this.
Once your SEO strategy is set up correctly, it will help maintain your top position for years. First, it will create a strong foundation for your business, develop a relationship with clients, and ultimately drive long-term success for your business.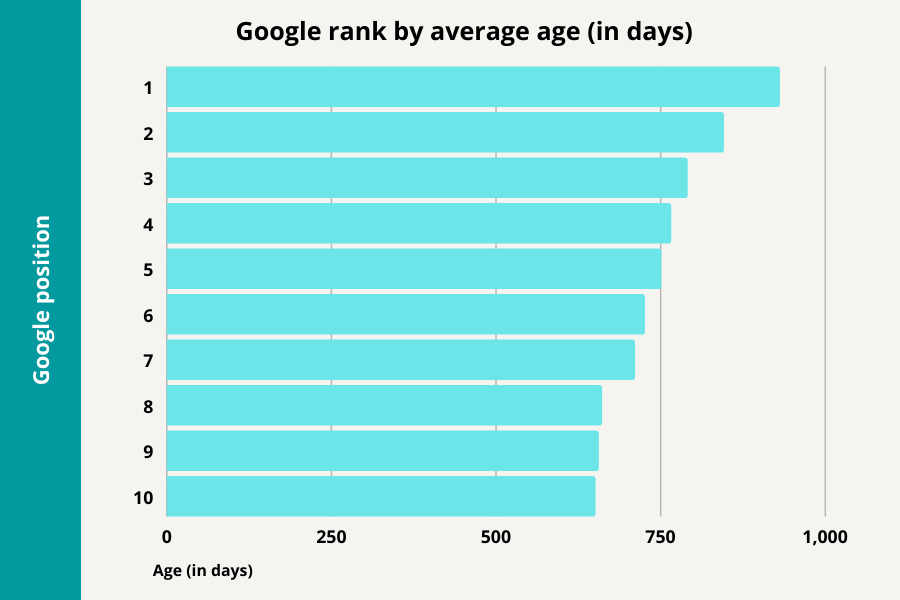 How Much Does SEO Cost?
Firstly, get this thing out of your mind that SEO is costly. Rather, consider SEO as an investment for your business. Through SEO, you are going to build an asset by developing a website with high-quality and relevant content. This will last as long as your company lasts.
The return on investment for SEO compounds over time. While your revenue will continue to grow eventually, the cost of your SEO maintenance will decrease. That's why SEO is one of the most effective strategies for ROI. If SEO can deliver short-term benefits, then they would be less effective at achieving a high ROI like PPC.
So, how much does SEO cost, or how much should you invest in SEO? Well, the amount will vary in different situations. Like it highly depends on your budget, industry, product, and service. Also, from agency to agency and their SEO strategies, plans, and goals, the amount will differ.
Typically, you can expect the lowest range of $300 to all the way up to $10,000 per month. As a small business based on your niche, local or low competition, and single location, local SEO may cost $300-$500 per month. However, you should expect $1000-$6000 per month for multi-location, global, and stronger competition SEO.
Remember, the correct investment will depend on your goals, the value of customers, and your marketing budget.
Is SEO Worth It for Small Businesses?
The answer is definitely a YES, and this entire guide is the real-time proof of this statement. As you have seen, our client earned $5251 in just 6 months at a total cost of $3000. In these 6 months, this site has drastically improved its ranking, as well as the leads, impression, CTR, and conversion rates.
The journey doesn't end here; if the competition does not increase much in the upcoming six months, they will be able to earn much more than that. So, we will recommend you should make this investment to make rapid growth in your business.
You can use the above equation to break down the numbers yourself. After that, you will automatically identify that investing in an SEO agency is definitely worth it for your small business. SEO experts always keep their eyes on Google updates so that these changes can't disrupt your business. So, undoubtedly, hiring an SEO agency will be your best decision ever.
Wrapping Up
If your business is small, SEO is still an effective investment. Though the SEO factors are constantly changing, it's become quite tough for the site owners to respond to the changes accordingly. In that case, hiring an agency will make more sense than handling SEO itself.
SEO is not rocket science; it's a long-term strategy that can optimize your website as per Google's algorithm and updates. You will ensure building an asset for your small business by investing in SEO. Other SEO alternatives are also good, but not as great as SEO.
Finally, we have come to an end, and hopefully, you enjoyed the entire guide and got what you are looking for. So, if you are interested in developing SEO strategies for your small business, you can contact us.
We've plenty of SEO experts who are confident enough to ensure delivering the best result to your business. For any opinions or queries, don't hesitate to leave a comment below.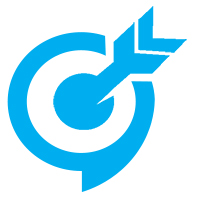 Giant Marketers is one of the fastest-growing and leading digital marketing company in Bangladesh. Its primary goal is to help clients to grow big with result-driven strategies and 10+ years of experience in the industry