For several years, blogging has become a great way to establish an identity, gain business opportunities, and potential customers for businesses, especially for law firms. Research finds that lawyers who actively publish blogs on their websites generate 15.9 times more traffic than those who didn't.
Thus, every law firm should focus on publishing SEO-friendly content on a regular basis. With that in mind, when it comes to publishing engaging and SEO-friendly content regularly, a blogging strategy can make things easier.
But, how to develop an SEO blogging strategy for a law firm?
Well, there are some key techniques that you can follow to develop an SEO blogging strategy easily for your law firms. Keep reading this guide, and I'll let you know all in detail.
How to Develop an SEO Law Firm Blogging Strategy
96% of people seek legal advice using search engines. Therefore, a blogging strategy can assist a law firm in reaching the right audience through relevant, valuable, and engaging content. So, let's uncover how to develop an SEO blogging strategy for a law firm that you need to know.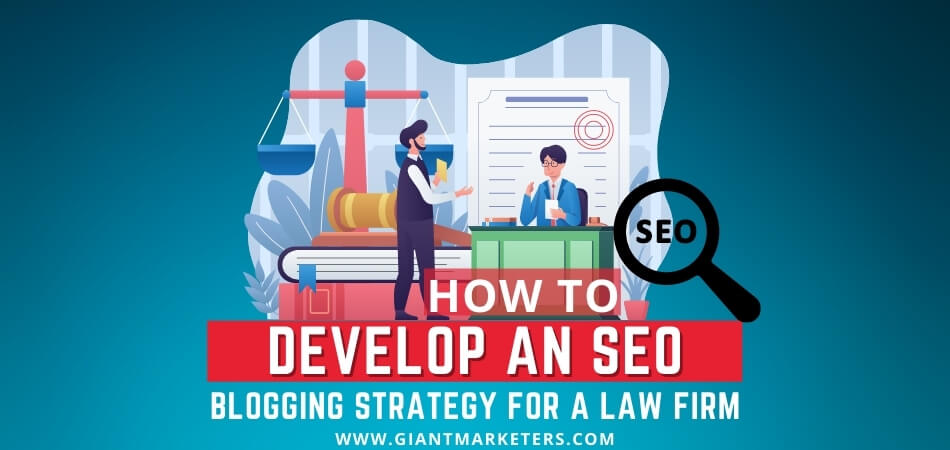 1. Identify Your Primary Objective
Blogs can serve a variety of purposes for your law firm. So, before you start creating blogs, you should find out the main objective. It will help you to prepare content that will accomplish your ultimate goal. Generally, different contents generate different results; therefore, it's essential to identify the primary object from the very beginning.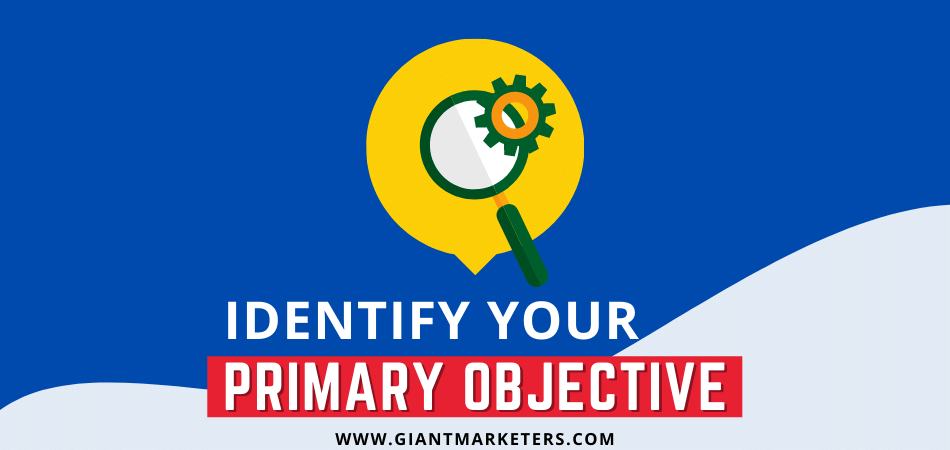 According to a study, 72% of new websites fail to deliver meaningful business results. The main reason behind this failure is, most new law firm websites are built to look good instead of considering the real-world business objectives.
Therefore, before start creating SEO blogging strategies for your law firm site, consider the following objectives-
Are you trying to reach website visitors with your content?
Do you want to increase social media engagement?
Are you looking to turn the visitors into leads?
You want to improve your website's search engine optimization.
For increasing law firm's authority online,
Get backlinks.
These are just some examples of the many objectives. So, in this way, identify the core objective that will help you to create the right content to achieve the goal and reach potential clients.
2. Research Keywords
Now, the second step is to find out and target the appropriate keyword and transform it into an engaging blog post topic. The reason behind identifying searchable keywords is, it won't be worth if the content fails to reach organic traffic.
However, Google ranks pages for specific keywords based on a complex algorithm. That's why you have to optimize your law firm's website considering Google's requirements. Also, you should focus on providing helpful and authentic information to your clients in a user-friendly manner by understanding your users' search terms.
Here's how to research keywords.
I. Basics of Research Keywords
Make sure that the keywords are related to your law firm's services and the audience you want to reach. And then, consider the following-
Focus on finding decent search volume with low competitive keywords. That means the keyword should be steady to reach a good level of traffic. This thing will ensure ranking for these keywords over time.
Try to identify long-tail keywords which are perfect and best suited for blog post topics. In addition, 70% of audiences search with long-tail keywords.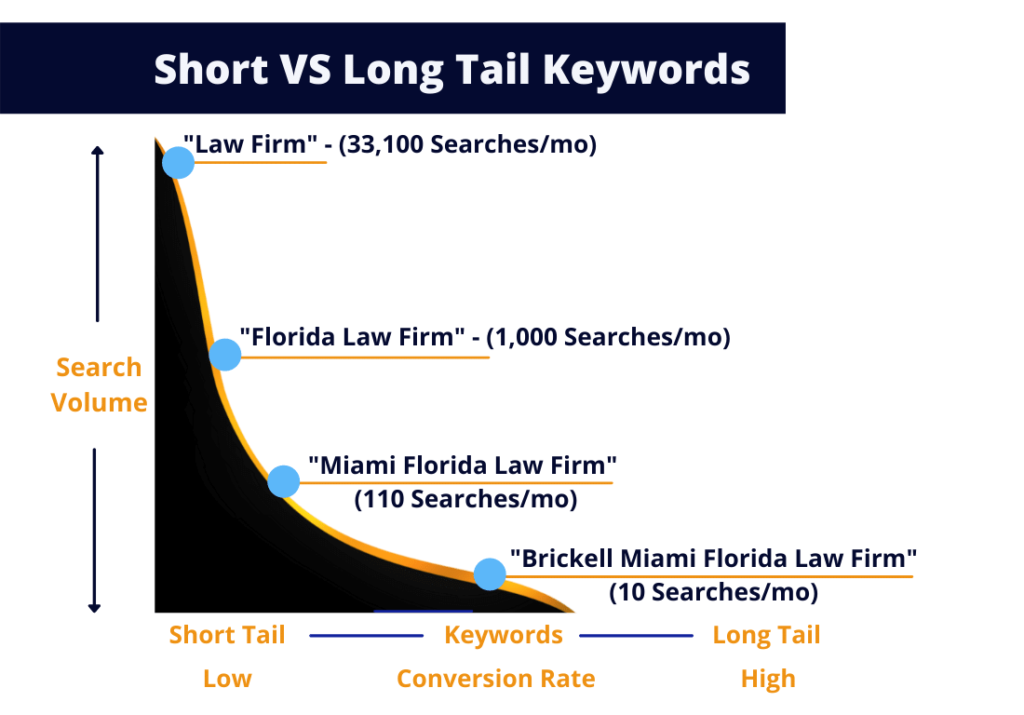 Look out for keywords that include educational intent or research. Readers who use these terms while searching want solutions to these problems. So, keywords with how or why are ideal for use in blog posts.
Identify geo-specific keywords if you are serving a geographic area.
II. Creating a List of Keywords
At first, make a list of services your law firm's website provides. For all these service areas, you should find relevant keywords. For example-
Commercial Intent- Social security disability attorney, personal injury lawyer, etc.
Research Intent- Questions to ask an estate planning attorney like, can I sue an insurance company, what is considered nursing home neglect, etc.
Localized Intent- Jacksonville law firm, Florida legal services, etc.
There is an easy and quick way that you can use to expand the keyword list. First, enter every single broader term of services into the Google search box and look out for the auto-suggested additional terms. Now, add the relevant ones that make sense for your law firm to the list.
You can do one more thing and that is, search with these additional terms to find out more relevant keywords. There are some tools that you can use while creating your list. These tools will help you by suggesting related keywords with the traffic figures.
III. Best Keyword Research Tools
There are plenty of SEO keyword research tools like-
With these tools, you can compare the keyword's competition level, search volume, find related keywords, and the keywords that your competitors are ranking for.
When brainstorming keywords and blog topics, put yourself in your reader's position. Think about their concerns, questions, what solutions they want, etc. Remember, a client's persona can lead you to reach targeted and potential traffic to your website.
3. Create Engaging Headlines
A headline is the first thing that the potential readers see and decides whether they click through to your blog or not. Neil Patel said, "A great headline isn't just something you wish you could create. It's crucial to have, and you could say game-changer for your content."
So, what you can do is, before writing the content, translate the targeted keyword into a post title or compelling headline. Also, consider the intentions of your audience while they search for the specific keyword. You should ensure that your content headline is aligned with the user's expectations.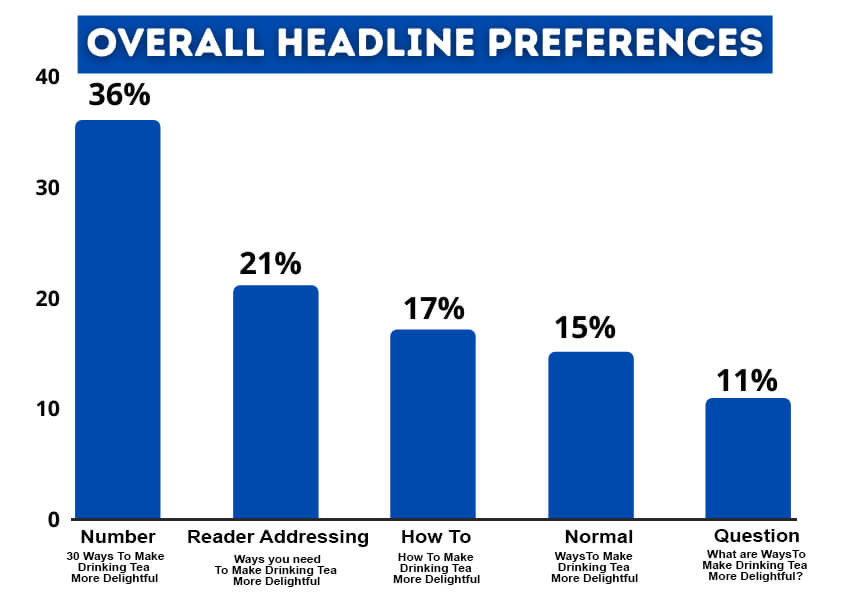 I. Write Compelling Headlines
Just do a quick search of your target keyword on Google and see which pages are ranking already.
Identify if the audience is looking for a how-to guide, service page, or a review style post?
Once you get the content direction, create the title that will lead the users to click through it. See the different examples for the keyword "how to prepare for child support mediation."
How to Prepare for Child Support Mediation? – Step-By-Step Guideline.
How to Prepare for Child Support Mediation? – Advice from Best Lawyers.
Navigating Child Support: How to Prepare for Child Support Mediation?
Use the exact keyword in the title to grab the reader's attention. If you find it difficult, do some finesse and make it relatable for the readers.
II. Stay Google-Friendly
Though you are writing for your audience, you can't avoid Google's requirements. You should consider the facts of how Google displays your page title and description.
Remember, you have only 50-60 characters, including spaces. If your title exceeds that range, Google will truncate the headline.
This thing can discourage the audience from clicking through. So, while creating the headline, mind your character counts and stay flexible.
III. Use Number or CTA
Studies show that a headline including a number drives clicks. According to the Content Marketing Institute, odd numbers have more click-through rates than even numbers. Apart from that, instead of using the word "Nine," use the numeral "9" in your content headline.
Also, add a call to action whenever you can in the headline. You can use terms like finding out, discover, learn, get, etc. it will make the readers feel like they are making an empowered choice by clicking through your content.
4. Cover Niche Topics
The reason behind all these things is driving traffic and leading them to become your potential clients. So, your topic should be relevant to the targeted audience, niche, and geographic location. To cover niche topics, you can do the following things.
I. Ask your audience
Legal Niches are highly competitive. So, it's a bit difficult to find unique ideas that haven't been covered till now. In this case, it will be a great idea to ask the audience about their interests, queries, and the services they want.
You can post questions on social media, create an anonymous survey, look out to the local directories, and send a campaign to your email subscribers. After collecting all information, you can turn them into blog posts.
II. Spy on Competitors Content
Scoping out the competitor's content strategies is a good idea to find out their targeted keywords and posted content on social media. Again SEMrush, Ubersuggest, and Ahrefs tools can help you to find out the competitor's domain name and the keyword they are ranking for.
By doing so, you can get some ideas about creating content to improve your law firm's authority. In addition, you can understand how to increase engagement and lead potential clients to your law firm's website.
III. Pick a Niche That Fits Your Marketing Strategy
Your topic should fit the overall marketing strategy as well as the audience. The niche topics should lead the targeted audience to the content. Therefore, focus on picking knowledgeable niche topics that can help you to draw traffic's attention. For example, you can focus on-
Legal news,
Practice tips,
Legal advice, etc.
5. Schedule your Blog Content
When it comes to content, quality matters the most but consistency makes the big differences. Your law firm's blogging strategy becomes more effective when you publish content on a regular basis.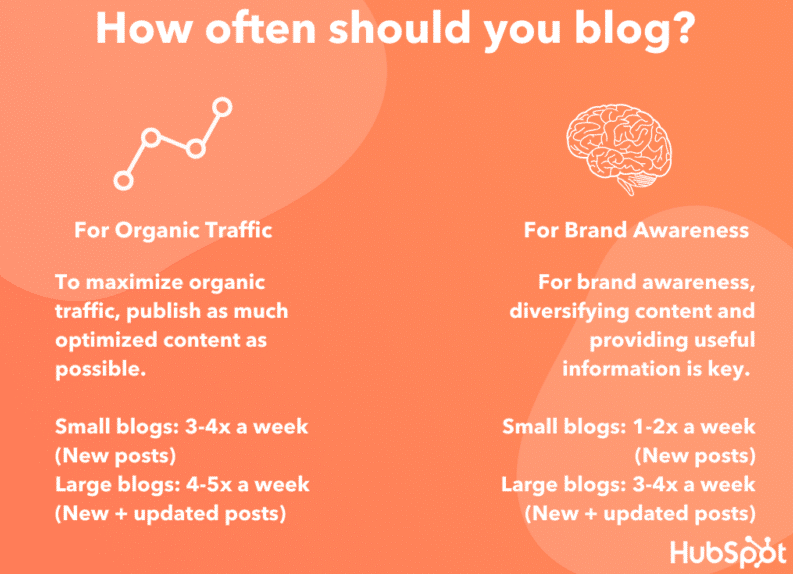 To do so, you can create a content calendar that will ensure publishing content consistently.
I. Create Weekly or Monthly Master Calendar
A weekly or monthly blogging schedule will let you know exactly what your next post will be to focus on. Depending on your goal, you should design the master calendar. However, you can include the following-
Blog post titles according to the targeted keywords.
Related or secondary keywords.
Proposed word count.
Publish date
Blog post description.
Notes
II. Tools for Schedule Contents
You can use project management tools like Asana, Monday.com and organization tools like Google Sheets. With these tools, you can schedule your blog posts, organize content details, and ensure distributing them across multiple channels.
Remember, having a blogging schedule will keep you consistent. Also, it will organize the details of each blog post for further requirements. So, do not forget to open it regularly, revise it if needed, and do your work in accordance.
6. Write with "EAT"
"EAT" means Expertise, Authority, and Trust. Google rates content using these factors and analyzes how qualitative and trustworthy they are. It is an SEO concept that helps to write content with search engines and users in mind.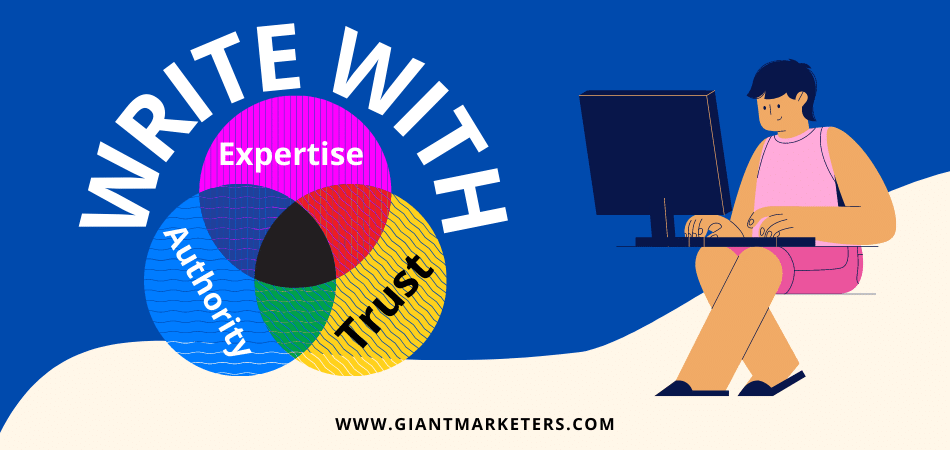 Creating content with EAT ensures including relevant and accurate information to provide value to readers and gain trust. Let's find out how "EAT" works-
I. Expertise
Expertise means your content has in-depth information on a particular topic. For your law firm's website, you should have knowledge, experience, and skill to provide in-depth information about each topic. You should express your expertise through the content; otherwise, it can affect your site.
There are basically two types of law firm content archetypes: practice area and blogs. You should Include lengthy, in-depth, and useful content for each of your practice areas at a time. This thing will add value to the readers. For blog posts, the content should be informative, and you should concern the audience's queries while creating them.
II. Authoritativeness
When your audience searches for something, usually they are looking for something authentic. Here, Google measures the website's content, authenticity by acting as the authority. Authoritativeness is the way to demonstrate that your law firm website is trusted and the content you are providing is covered with accurate information.
You can follow the below thing to achieve it-
While creating legal content, you can mention the author's name, job title, and experience.
Ensure getting external links from relevant and authoritative websites.
Focus on doing guest posting; it is a great way of growing authority.
III. Trustworthiness
You should be loyal to your readers and provide 100% accurate information. Instead of choking the content full of keywords, you should focus on providing informative content. It will help the audience to learn, compare their needs and find the best law firm. Thus, while writing content, consider the following-
Keep it simple and understandable to the audience. You should make a balance between being comprehensive and unique while keeping the content simple.
Your content should be ready to answer all the queries of readers.
You can do some internal linking that is suitable for the content.
Keep a clear and distinct way of communication.
For transactions, you should have transparent refunds and returns policies.
7. Follow On-Page SEO Best Practices
Now, you have to optimize your content for search engines with on-page SEO factors. If you can optimize these on-page factors properly, they can have a big impact on your law firm's page's ability to rank. Now, let's have a look at the on-page SEO best practices-
I. Use Headings Properly
I've already discussed how to create headlines in the above section. Now, I'll share how to tag the headlines properly. Heading tags are the HTML tags that are used to create an outline and add structure to your blog post.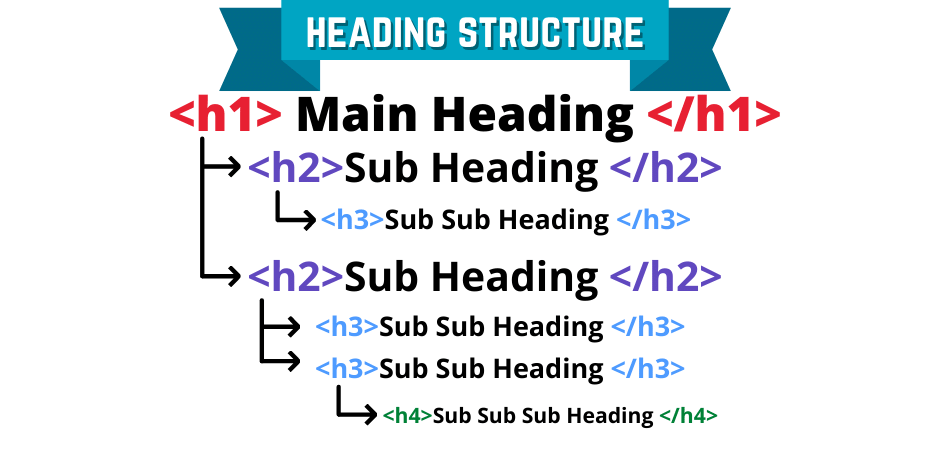 Generally, these tags range from H1 to H6, which come in different sizes, from largest to smallest. The H1 heading should be the title of your page or post. Then you can use the H2x and H3 as a subheading to introduce different sections of your post.
This makes the content well-structured and less complex to understand for the readers. Using them appropriately also helps Google to parse the main topics of long content.
II. Optimize the Length
One study shows that Google tends to prefer longer articles. The average length of the first-page search result on Google should be 2000 words. But, sometimes, such a long post can make the reader bored. To prevent users' boredom and the wall of text, you can use bullet points, lists, subheadings, etc. It will break the lengthy posts into manageable chunks, and readers will find it easy to go through.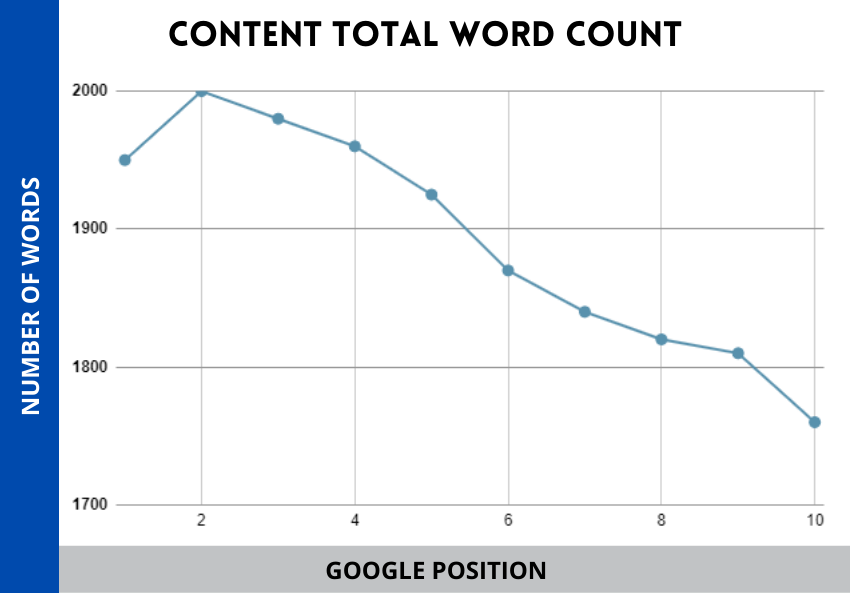 Some other things that you can also follow-
Add internal links to other authorized pages on your law firm's website.
Referring to the target keyword naturally throughout the content.
Writing an optimized URL.
Including non-copyrighted images with the descriptive alt text.
These practices are really easy to implement, and most websites follow these. So, follow these practices each time while writing content. These things help you to draw attention to more organic traffic and make them convert.
8. Create a Content Distribution Plan
There is no worth sitting and waiting for the audience to be passively dragged by the blogs. You should start planning a social media marketing strategy to bring your blog to the forefront. In this way, you can drive more traffic to your website.
So, here are some ways to distribute your content-
I. Social Media
According to a survey, 97% of bloggers promote their blog posts on social media. Also, nowadays, people like to spend most of their time on social media. Thus, social media presence has more chances for creating brand awareness, engaging target audiences, and reaching prospective clients.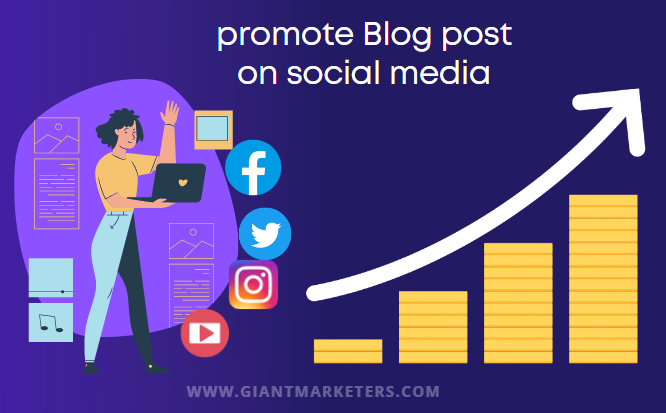 In the same way, social media marketing can be the ideal place to invest time and effort for every law firm. So, Start using Facebook, Twitter, LinkedIn, Pinterest, Instagram, etc., to create more customer engagement and boost your site.
II. Email
When it comes to customer acquisition, email marketing is 40X more effective than Facebook and Twitter marketing. Therefore, to grow the business, millions of businesses use email marketing worldwide. It is a great way to target those readers who don't use social media.
According to HubSpot,email generates $38 for every dollar spent on average, implying a 3,800% return on investment. That means, by providing your subscribers and customers with valuable information to help achieve their goals, you can boost your sites' conversions and revenue.
For your law firm, having an email list of readers is one of the most valuable assets. It allows personalized massaging, builds a solid stream of passive referrals, and ensures quick results. So, if you don't have your audience email list, start building and work on it.
III. Online Forums
An online forum is a great place for establishing yourself as an expert on a specific issue or topic. You can use it to help people with their queries and also find topics for your own blog.
Staying active on Reddit and answering questions on Quora help you to answer your potential client's questions. This simple process can generate much traffic back to your law firm's website.
IV. Social Media Advertising
If you are looking to reach a new targeted audience quickly, social media advertising is a must. It'll help your law firm to boost your content and the number of potential clients.
When you advertise blogs with valuable information on social media like Facebook, Twitter, Instagram, LinkedIn, etc., people can connect with the brand quickly. In this way, social media advertisement becomes much more fruitful for any business as customers do click on Facebook ads to get service.
V. Google Ads campaign
Another way is the Google Ads campaign, which effectively boosts your content, makes it easy to target clients and grow your business. Through targeting keywords, Google displays your ads on legal service searches and produces rapid lead generation.
VI. Tools
Social media scheduling tools like Hootsuite and Buffer can help you to circulate the content across social media platforms. These will help you to increase your website's visibility, reach a wider range of audiences, and reach potential clients.
9. Look out for Lead Generation
To generate leads for your law firm, you have to offer ways or opportunities to the audience, which helps you to make them convert easily. Therefore, while publishing content, consider the following actions.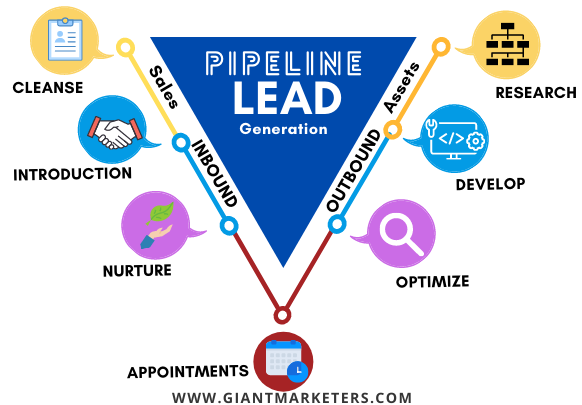 Make sure to include contact forms on the service pages.
You can add downloadables like infographics and ebooks to your blog posts. In this way, you can get your reader's email addresses.
To encourage the readers to contact you, ensure adding the phone number to your web pages.
For collecting the reader's email addresses, you can promote your email newsletter.
The best way is creating lead magnet content. By doing so, readers have to provide their contact information to download the content.
There are some other facts that can convert visitors into leads. These are-
I. Landing Pages
Landing pages are specifically designed for ad campaigns and attain those people to take a particular action. For maximum conversion opportunities, you can make tweaks to landing pages to optimize them throughout your campaign. When the potential clients click on the ad, the landing page will work as the first impression. It is highly influential for visitors to take a specific action.
II. Capture Clients Leads Through Reviews
People are generally more likely and feel comfortable working with those law firms that have a strong reputation. Also, they look for the reviews of real clients online.
Therefore, you can claim all free profiles on review sites like Google my business, yelp, Nextdoor, FindLaw, Nolo, Justia, Avvo, etc. You should stay active on these sites, respond to the clients when required, and use real client testimonials. This will help you to get more potential leads directly.
III. Use PPL Services
Various pay-per-lead services are specifically geared towards lawyers to boost more leads. For example, Lawyers.com, FindLaw, Nolo, and Avvo. Make sure that your PPL ads align with industry ethical standards. Ensuring this, your law firm can quickly build a positive online reputation.
10. Build High-Authority Backlinks
Without a link-building strategy, your SEO strategy is absolutely incomplete. Backlinks ensure your website's authenticity to the readers. They are actually votes of confidence from other sites. When building high-authority backlinks, you can consider the following factors-
I. Authority and Relevance of the Site
A link from a high authority and relevant site will have a bigger impact and effect on readers. Therefore, you should focus on getting links from sites that discuss similar or relevant topics to yours. For example, getting a link from a law news publisher will be a wise choice rather than getting it from a business site. So, create a list of websites to target with their contact details.
II. Perform Outreach/ Guest Posting
Blogger outreach or guest posting is a link-building campaign where you should pitch the online outlets to share your content. At first, identify and build a targeted list of bloggers who are related to your services.
Then write an email pitch mentioning clearly why you are writing to them. Include a brief outline of what your blog post will cover.
It is a brilliant way for all law firm websites to get backlinks from high-authority sites. For guest posting, you can-
Create original, relevant content that offers value to the readers.
Publish law-related blog posts to reputable publications.
Provide stories for general interest websites.
Submitting your law firm's website to online directories.
Optimizing your local citation.
11. Focus on New Topic Opportunities
Sometimes you will find some topics without having a clear SEO focus but relevant to your targeted audience. And it's a great opportunity to listen to the readers. So, focus on new topic opportunities and find the target keywords. Look out what your competitors are providing and compare to find out your gaps.
Once finding the gaps start working on them. In this way, you can create a hyper-focused and well-rounded blogging strategy for your audience. Always look out for the industry trends, local area, and competitors so that you can stand up to the curve.
Final Verdict
A perfect law firm blogging strategy makes your website capable of reaching potential clients. In addition, it will make you stand out strongly in your industry. The main goal of your website should be creating high-quality content. After that, optimize them for the right clients and Google.
Though I've shared how to develop an SEO law firm blogging strategy in this whole guide, developing a blogging strategy can't be an easy job. As there are so many things to consider, it may be difficult for you to plan and implement the strategies.
So, if you are not an SEO expert, it will be better to work with an SEO professional. As a reputable SEO agency, Giant Marketers can handle all the SEO best practices professionally. You can go through our case study on Law Firm to get a clear idea about our work.
So, here I am wrapping up this complete guide. If you have any queries, you can contact us or share your thoughts in the comment section below.