Giant Marketers is one of the fastest-growing and leading digital marketing company in Bangladesh. Its primary goal is to help clients to grow big with...Read more
As SEO professionals, we are often asked a variety of questions. The most common of these is which is better local SEO or paid search? Actually, we can't answer this question as yes or no, as there is no general answer for this.
It truly depends on your business type, current situation, goals, and marketplace. Also, to understand the best approach for your business, you need to understand your prospective customer's intent and how they use the web, and many other factors.
Therefore, we've come up with this guide to help you get the best suitable marketing strategy for your business. So, if you're not sure whether your business needs local SEO or PPC, read on this comprehensive guide.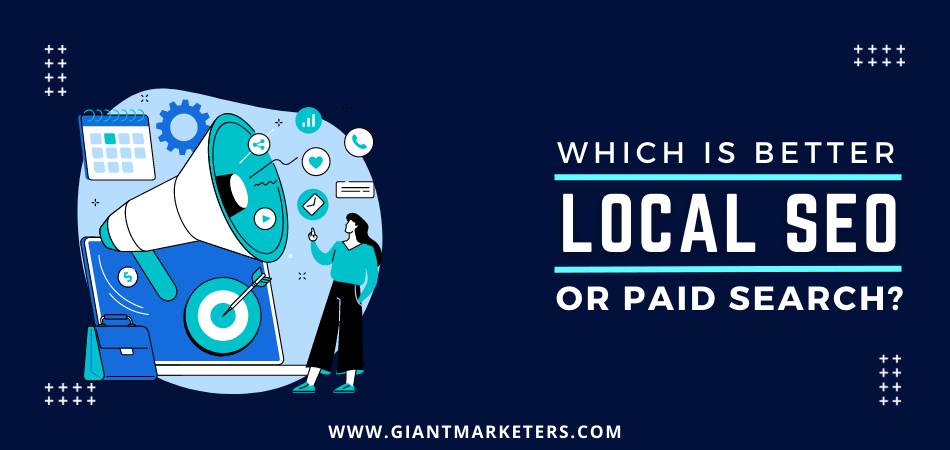 What Is The Difference Between Paid Search And SEO?
There are three main differences between local SEO and PPC, these are-
Cost: Traffic from local SEO is free and organic, on the other side, traffic from PPC will cost you for each click.
Placement on SERP: Paid search results mean PPC ads appear at the top of the search engine result page, whereas, the local pack appears beneath the ads, and then comes the organic listing.
Real estate on SERP: While PPC ads come first in the SERP, they usually appear in the same spot and are limited to how much real estate they can take on a page. In contrast, organic results are more flexible with FAQ Schema, and Rich Snippets, Local Map Pack, and the knowledge graph.
As you can see from the above image, paid results come first, then the local map pack, and then the organic results.
But, before getting into which one is better for you, let's get some idea about what actual local SEO and PPC are, their benefits, disadvantages, and which businesses need these strategies. This way, you can understand the entire concept in detail.
What is Local SEO?
Local SEO optimizes websites to focus on the geographical locations so that people in your specific area can find you quickly and easily. It's a perfect strategy for small business owners who can reach more potential customers, generate more sales, and revenue with little investment.
Generally, local SEO services for small business focus on improving ranking in search results by implementing SEO best practices like on-page, off-page, technical SEO, etc.
In addition to these, a wide range of other SEO activities needs to be performed in local SEO, like designing a website, keyword research with local intent, content creation, GMB optimization, citations, directory submission, and many more.
All these activities and processes help your site to get the top rank for relevant local searches. For example, suppose you have a beauty salon in Weston super mare. So, when people in your area search for "beauty salon near me," they will find your business at the top of the search result.
Who Needs Local SEO?
Every business with a local target market and client base requires local SEO. In addition to that, if your company has physical offices and provides services in more than one city but doesn't provide products or services nationwide, then you need local SEO.
According to Search Engine Land, 6 business types can reap the most rewards from local SEO, like-
Medical Services – Doctor's Office, Dental Clinic, urgent care clinic
Law Firms – solicitors, barristers
Bars and Restaurants
Plumbers
Pet Services
Real Estate
Franchisee or franchise owner
In addition to these, fitness centers, locksmiths, florists, electricians, hair salons, accountants, grocery stores, contractors, etc., should use local SEO to build credibility, trust with audiences, and lead to long-term exponential growth.
What is PPC?
PPC refers to pay per click, which means you have to pay a certain amount when users click on your ad on the search results. Here you need to bid and pay to get the top position for specific keywords.
In this digital marketing strategy, you need to pay every time when a user clicks through your ad. The actual cost varies based on the industry, individual keywords that you're targeting, and their search volumes.
Who Benefits from PPC?
Frankly speaking, if you have a bigger budget to invest and are able to make continuous payments, PPC is for you. So, here are the five traits of businesses that can achieve great results from PPC.
High Customer Lifetime Values – Doctors, Colleges & online degree programs, Cable and Internet providers, utilities, SaaS companies.
High Margins – Luxury brands, Technical software, Home Appliances, Cars, High-end electronics.
Hard-to-Find Products
Seasonal or Event-Based Value
Which Is Better Local SEO Or Paid Search?
Now, you know the differences between local SEO and PPC. Also, you may have some idea of which strategy you should choose. Well, from this section, you will have a clear view of which is better local SEO or paid search. Let's begin with some real-time stats-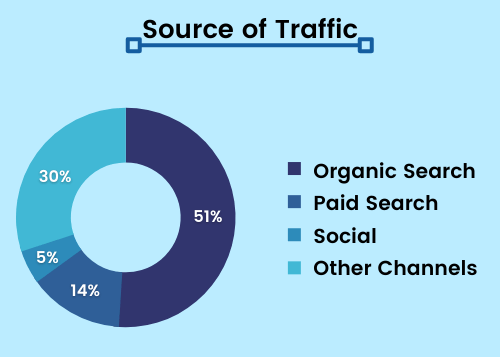 51% of traffic comes from organic search.
Almost 70% of marketers find SEO more effective than PPC.
Nearly 70% directly scrawl to the organic results avoiding PPC ads.
HubSpot claims, 80% of online customers ignore PPC ads in search results.
Through a search engine, 81% of users find their desired destination.
Organic results get 20 times more clicks than paid search results, while organic mobile listings get 10 times more clicks than PPC ads.
For content sites, organic search is the #1 driver of traffic, which beats social media by more than 300%.
According to DataBox research, people trust more organic results through SEO than PPC.
Your business can drive 70% of sales through SEO, while PPC can only be 30%.
The opportunity from organic search is 66x that of paid search.
Before purchasing any product, 81% of people conduct online research.
All in all, from all these statistics, we can see that organic results are more trusted than PPC ads to users. Through a minimum cost, businesses can increase their online visibility, generate qualified leads, improve sales, and grow the company for a much longer time through local SEO.
This is the reason, 89% of marketers stated SEO as a successful strategy. Like PPC, your local SEO efforts won't fall or stop working right after you stop investing money. It is a process that offers sustainable results which will keep benefiting your business even after you stop investing.
On the other side, with PPC, you will see great results instantly. It is a profitable and successful channel that can lead foot traffic. But, the moment you stop paying, Google will remove your ad from the search results, and it will stop generating traffic instantly.
That means you need to have a big budget to conduct PPC and need to invest constantly to make your business profitable. So, if you need constant results, sustainable traffic, sales, revenue, and growth, local SEO is a better option.
When Should You Use SEO Techniques Over PPC?
80% of traffic is generated from search engines to any website. Which Implies SEO is a must for every business. But how do you know when it is best to use SEO? Well, here are the reasons why you should invest in local SEO.
Do you aim to increase your visibility on search engines?
Are you looking for a cost-effective marketing strategy that can provide you with consistent results for a longer time?
If you wish to reach traffic in the most authentic way.
If you intend to increase the credibility of your business in the market.
Are you looking forward to enhancing brand awareness?
Do you want long-term results
Do you want to stay ahead of your competitors?
If you want to generate more leads and increase conversions.
If you want your company to show up on Google Maps and navigation apps or in Google's local pack.
When Should I Use Paid Search Over SEO?
Now, here are the reasons for when should you use PPC marketing-
To reach your target audience immediately.
For increasing traffic to your website instantly.
To generate quick leads and when highly targeted traffic is sought
When promoting a time-sensitive offer
To make sure that your online ad campaigns don't get affected by search engine algorithm updates.
Why Local SEO Is Important For Small Business?
It's true that, unlike the larger businesses, smaller local businesses have tight budgets. So, it will be a bit difficult for them to invest constantly to stay at the top. And this is the main reason why local SEO is important for small businesses.
Local SEO is cost-effective marketing that helps small businesses to stay on the top organic results for relevant searches.
Gain maximum exposure and visibility within your local market and local buyers.
Increase your site ranking in the local pack, Google Maps, and navigation apps.
Help you outrank your local competitors.
This leads them to get customers with high buying intent from their specific location.
Through local SEO, businesses get more qualified search traffic.
It makes the interaction between you and customers more meaningful and results in positive outcomes, as the traffic you get is interested in engaging with your business.
It makes your site mobile-friendly so that mobile users find your site more user-friendly.
So, Which One You Go With – SEO or PPC
In this digital world, both these marketing strategies work effectively to offer you the best ROI. Businesses that can afford to make the most out of these two by integrating SEO and PPC together. But, this strategy is not right for every business.
If you're a small local business with a limited budget, doing local SEO will be an effective strategy for your business. It will lead you to a long-time success with more brand exposure and credibility. On the other side, if you want quick sales, you can go for PPC.
So, now, you know which is better local SEO or paid search? So, tell us which one you prefer and what your experiences are by commenting below. We would love to hear from you.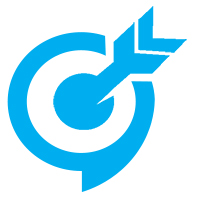 Giant Marketers is one of the fastest-growing and leading digital marketing company in Bangladesh. Its primary goal is to help clients to grow big with result-driven strategies and 10+ years of experience in the industry