Giant Marketers is one of the fastest-growing and leading digital marketing company in Bangladesh. Its primary goal is to help clients to grow big with...Read more
With this ever-growing digital industry, today's business owners are more likely to invest in SEO agencies. According to Clutch, almost 55% of business owners invest in professional SEO service providers.
Now, you might be wondering why more than half of businesses invest in SEO professionals. Well, the reason is, if you're new to this industry or have only the basic knowledge, SEO can get a little complex for you.
Also, business owners can't manage time to spend on optimizing SEO or adapt to the constant algorithm updates. In this case, if you partner with the right SEO expert in Bangladesh, you can easily improve your site's organic ranking and reach more and more traffic.
However, if you are still wondering how SEO can benefit your business, or what is SEO service provider, or how they work, we'll answer everything through this guide. So, are you ready to learn about SEO service providers? Then, let's dive into this in-depth guide.
What Is SEO Service Provider?
SEO service providers SEO experts in different areas of SEO. They are highly skilled and knowledgeable in their respective fields. Generally, SEO service providers work with different industries, and they know what strategy will work for your business.
But, before getting into the Search Engine Optimization service providers, let's have some basic ideas about SEO. It is the process of optimizing your site or making some changes to your site design, on-page, off-page factors, content structure, link building, technical aspects, and many more.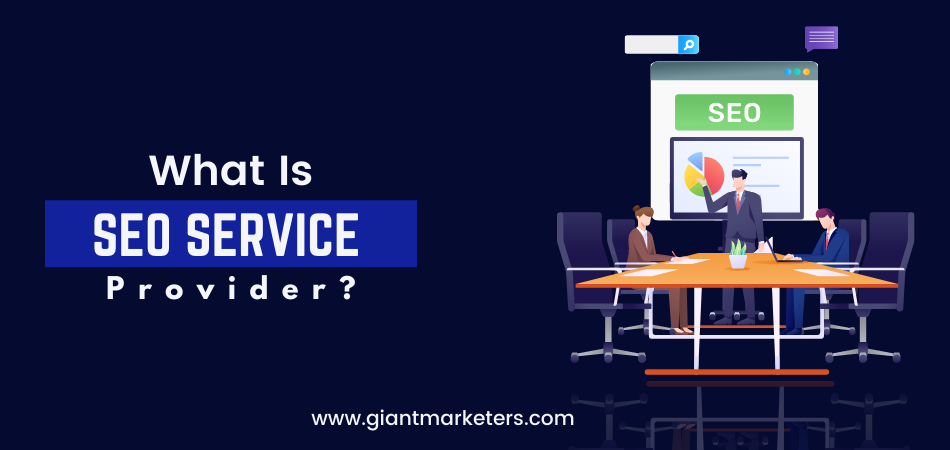 This way, SEO makes your site search engine friendly as well as user friendly and helps to rank well in the SERPs. The better optimized your site is, the better chance you have to rank on the first page, even getting the top position.
However, when it comes to optimizing your site for SEO, there are almost 200+ ranking factors that you should consider. Also, you have to follow the SEO best practices, make changes to your site as Google updates its algorithms, and many other factors.
With basic SEO knowledge, implementing all these on your own won't work for your business's success. To make the most out of SEO, you need the help of experts who are experienced in this field, know how SEO works and handle all the algorithm changes.
This is where SEO service providers come in handy for your business to make it grow. SEO service providers are SEO experts who typically offer SEO services to help your company improve its visibility online. They know exactly what your business will require to bring more organic traffic.
What SEO Services Include?
Search Engine Optimization services include several factors which are involved while optimizing a site. All of these factors or services are performed by an SEO agency to help a site get a higher ranking placement in the SERPs. So, here are the key areas that SEO services include-
SEO Audit:
The best SEO agencies must feature an SEO audit in their service package. Through an in-depth SEO audit, SEO experts can identify your site's current situation and evaluate where it excels and where it needs improvements.
On-Page SEO:
On-page SEO focuses on optimizing page content to improve user experience as well as making it SEO-friendly. It makes up a significant portion of your SEO services which includes creating meta descriptions, header tags, title tags, Alt tags, and optimizing your website with valuable and relevant keywords.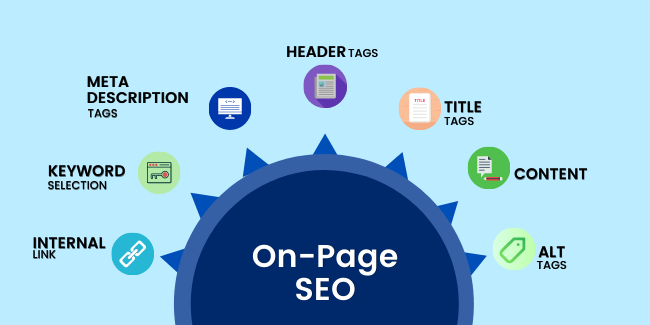 On-page optimization ensures that your content is compelling and up to the mark for the users. Also, it makes sure that your page is well structured and correctly presented for the search engines.
Off-Page SEO:
With Off-site SEO, your site will be optimized with the outside SEO factors which influence your ranking in the SERPs. For example, a backlink profile refers to the quality and quantity of other sites linking to your site.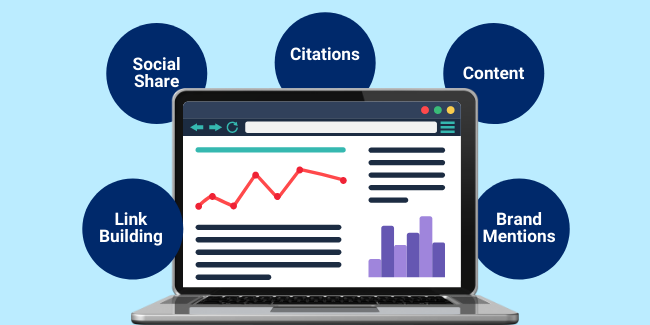 Apart from that, Off-Page SEO includes promoting your site content, monitoring your site's mentions across social media, researching valuable link-building opportunities through outreach, tracking new inbound linking, and many more.
Technical SEO:
A well-optimized site should not only focus on website design, creating content, and optimizing them, but it should also focus on the technical part of the site. The technical part greatly impacts the performance and user experience of a site.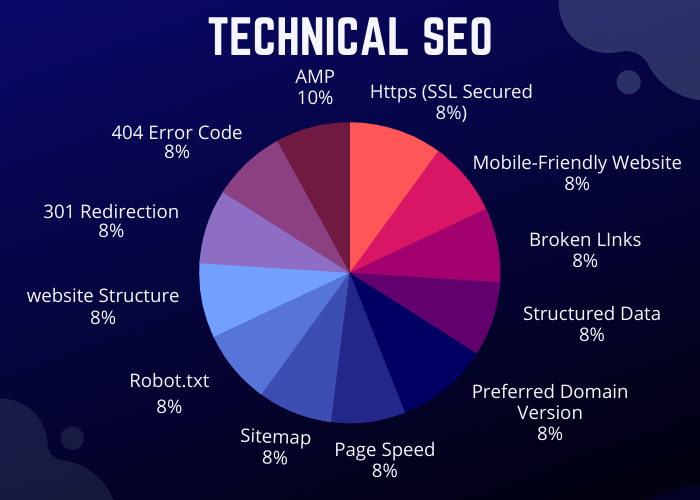 It includes all the performance elements that search pages require while ranking a site. For example, page speed, broken links, crawl errors, sitemap accessibility, mobile-friendliness, etc.
Local SEO:
Local SEO includes all the above SEO factors with some additional best practices which are important for local and regional businesses. Here, businesses look forward to showing up their site in search results in their specific geographic area.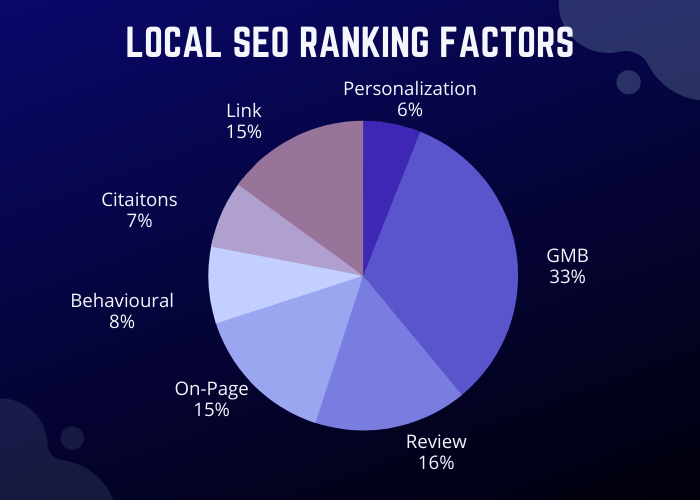 Local SEO ensures your business listings are in the most prominent locations, make consistent listings for all the channels and sites, optimize your site and content using specific local keywords. Other than these, it does link building with relevant local directories, business organizations, and groups.
All these are basic SEO services that every SEO company should offer to ensure an all in all solution. Though every SEO company is different as well as their services, you can go with a service provider that provides a complete package when it comes to SEO.
What Do SEO Companies Actually Do?
Now that you know some of the most common SEO services that SEO companies include, it's time to find out what they actually do and how.
Traditional SEO service companies provide everything you need to grow your business. SEO companies apply all required SEO best practices to optimize your site for search engines.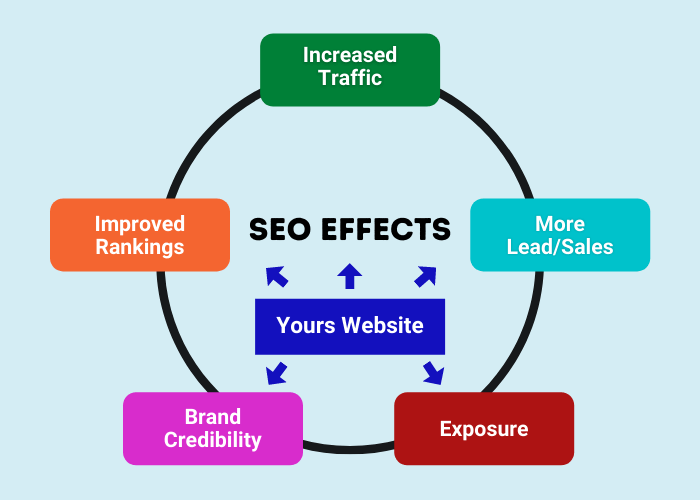 As you can see in the above image, implementing SEO will improve your sites' ranking, organic traffic, generate more leads, exposure, and brand credibility. This can only be possible if you hire an SEO agency. So, let's find out what they actually do to ensure all these.
Target Audience, Competitor, and Industry Research:
Once auditing your site, the next step that SEO companies do is doing proper research. Considering your goals and the audit report, they use their expertise to conduct in-depth research. This way, they can get to know your overall industry, target audience, and competitors well.
Developing Custom SEO Strategies and Goals:
A custom strategy is a must to get the most out of SEO  implementation and get the highest ROI. Developing a custom strategy and goal depends on your business type and industry analysis.
Therefore, the best SEO agency starts to tailor SEO approaches for your site once knowing your industry, audience, competitors, and your site's current strengths and weaknesses based on the audit report. Mostly, this part includes-
Listing all your site issues and possible recommendations to solve them.
Discover ways that will ensure taking advantage of your competitor's weaknesses.
Planning different SEO strategies and tactics will help your site rank higher in the SERP.
Recommendations and Contract with Deliverables:
Then, the SEO company will build a report and share theory recommendations and strategies about what you need to get maximum results with you. If the discovery sessions and follow-up conversations go well and fit your business goals, you'll get a contract for your business.
While sending the contract papers, the best SEO companies also include a detailed list of plans about their planning and how they'll deliver them.
Setup SEO Tools:
When it comes to implementing SEO strategies, SEO agencies use different types of SEO tools and systems. An experienced SEO service company knows which tools are right for your business and how to use them accurately to get the most out of them. Therefore, before starting executing the campaign, they determine which tools, dashboard, and the system they'll use in this particular project.
Start the Optimization Process:
After completing all of the above steps, the SEO company starts executing the custom optimization process based on its strategy and goal. This step includes-
Researching keywords that are used by your targeted audience,
Content creation and optimization,
Optimizing on-page, off-page, and technical factors, etc.
Conducting ongoing SEO optimization or website maintenance considering Google's new updates and algorithm changes.
Monthly Reports:
When it comes to getting the best SEO services from the best SEO agency, transparency is a must. Otherwise, you can't trust and fully rely on them. That's the reason you should partner with an SEO agency that includes monthly reports.
In general, SEO agencies share your business's insights, including the metrics of your site's organic traffic, conversion rate, and search engine rankings. This way, you can stay updated with the progress and communicate with them if you find any issues.
Monitoring the Progress:
SEO is a long-term and ongoing strategy, which requires continuous and progressive optimization. Another fact is, Google keeps reevaluating its algorithm to make the search engine most user-friendly. And with each update, every site needs to reevaluate its SEO strategy and make some new optimization or adjustments according to the updates.
This is why SEO agencies keep monitoring your sites' ranking, traffic, daily conversations, CTRs, and all other metrics throughout the process of optimization. Mostly, this is done on a weekly or monthly basis, whereas some companies even do this on a daily basis.
Using the data, they determine if your site needs any further optimization or changes in the SEO strategy. Then, if required, they will make some changes to your website to make it compliant and ensure it can maintain its ranking.
What Should I Look for in an SEO Company?
It's a bitter truth that not all SEO agencies are equal; you'll find both excellent and the worst agencies.
While some companies believe in working hard and following the best practices to help you to rank higher, others will use the easiest and spammy ways to make the process quicker and easier. This will ultimately damage your sites' reputation, ranking and even result in getting penalties.
Since an SEO partnership is long-term and requires investment, you need to be very careful of whom you're choosing. It's essential to make the right choice for your business so that it can deliver actual SEO results to you.
But how can you get the right one? Well, you need to consider several factors to make the right choice. So, you can consider the following steps while choosing an SEO agency.
Outline your Goal:
You should be specific and absolutely clear about your goals. It will smoothen your further process of searching for the most suitable SEO agency for your business. You need to outline exactly what you want to accomplish with SEO to avoid any sort of ambiguity.
Determine whether you are looking to boost your product sales, improve ranking, increase conversion rate, build social media engagement, or develop an entirely new website? It doesn't matter what SEO firm you choose; it should be able to meet your business goals.
Work Performed In-House:
To save money, some agencies outsource their work to third-party SEO companies. This way, you will never know who is actually working on your site and their level of experience.
However, it is better to hire an SEO agency that performs all its SEO services in-house so that you can at least have an idea about who is working on your site and how they are handling the day-to-day tasks.
Experience and Specialist Team:
Experience matters the most when it comes to SEO, getting top ranking, reaching more and more organic traffic, and earning ROI. Only an experienced company and specialist team member can ensure all these with their years of knowledge and smart strategies. So, before hiring an agency, find out all details about their company and the team members you will work with.
Past Performance:
Make sure to ask them to provide their portfolio examples like campaigns or websites. It will help you to understand that the company knows what they are doing and can ensure optimum results for your site.
Every SEO company should have records of its past performances. So, before hiring an SEO agency, get concrete proof of their performance so that you can confidently make a partnership.
Contact Current and Past Clients:
Another full-proof method is contacting the current and past clients to have an idea about their experience with particular agencies. Clients can only have the best knowledge about any company's strengths and weaknesses. So, ask them how the company works, SEO processes, implements strategies, client services, point of contact, and their reporting process.
Review Case Studies, Testimonials, Client Reviews, and Ratings:
This step is really crucial to judge an SEO agency. You should go through as many case studies, testimonials, reviews, and ratings as you can about the SEO firms. Also, look out for if any big brand has worked with the SEO company or not. These will help you to learn about their efficiency in services.
Ask for an SEO Audit:
To see if the SEO agency is perfect for your business, you can ask them for an SEO audit. After that, you can easily find out if the company is up to the mark or not through their audit report. Though they won't reveal all their strategy, you can at least have an idea about their working process.
Transparency in Reporting:
SEO is a long-term process, which means you may require working with an EO firm for years. In this case, it's essential to have trust in that particular agency. So, transparency in reporting is one of the best ways that can ensure that you can trust an SEO firm. Make sure your SEO company provides you with your site's monthly SEO report, which will include all essential metrics and progress.
Effective Communication:
The best SEO firms include an effective and hassle-free way of communication. So make sure your chosen company provides 24/7 support service, including a dedicated team member to answer your queries. It would be better if you clear out who will answer your questions.
Interviewing and Asking Questions:
The last process before hiring any agency is interviewing each of them. It can be a virtual meeting or face-to-face interview. To find out if the company is suitable for your business, you should ask them the following questions.
What is your approach to SEO to deliver results?
How will your company incorporate SEO with our overall marketing strategy?
How do you conduct keyword research, link building, and content optimization?
What tools do you use?
How do you stay up-to-date on Google updates, algorithm changes, and industry changes?
Have you worked for a similar company as mine before?
How do you report on progress?
What about your terms and conditions and budget?
How will we communicate, and how often?
Apart from all these above considerations, you should always try to avoid making the following mistakes-
Assuming that the top-ranking SEO agencies are best. Most business owners search on Google for SEO agencies and think that the SEO company that ranks number 1 on the SERP is the best one. But this is a huge mistake; you should verify first.
Believing in misleading credentials and choosing a black-hat SEO agency that ensures top ranking quickly.
Selecting really cheap SEO agencies. Remember, an ultra-low-rated company will typically under-deliver.
Do SEO Companies Really Work?
Yes, definitely. And we think from the above discussion it has already cleared you. It's a fact that no one can handle SEO better than experienced SEO agencies.
All businesses need different SEO strategies, and only an SEO agency can identify that need. And to meet those needs and accomplish your business goal, it will be better to work with an SEO agency.
SEO is an ever-evolving process; also, Google makes updates and algorithm changes almost every month. In this case, it can be hard for you to cope up and adjust to all these changes. At the same time, only the SEO agencies can keep up with the trends and changes and ensure to deliver better results.
Other than these, here are some more reasons to understand that SEO service providers actually works-
The SEO agency will optimize your site considering Search Engines guidelines and improve its ranking.
They will use the most up-to-date strategies, tools, and best practices to improve your site.
SEO agencies can make sure to reach new traffic and retain the older ones through quality and engaging content.
Overall, they can help your site with high-quality traffic and increase the chances of influencing conversions.
SEO companies can ensure measurable results for businesses in any type of industry.
Help you by tracking and monitoring the progress during each step of your campaign.
How Much Does SEO Services Cost?
The actual cost actually varies depending on the SEO goals, service providers' experience, client's business size, Pricing model, and what services your packages include.
In 2021, most monthly SEO projects cost between $500 to $2000 based on the scope of the projects. On the other hand, the one-time SEO projects range between $5000 to $30,000. According to Backlinko, the average cost of SEO per month is $497.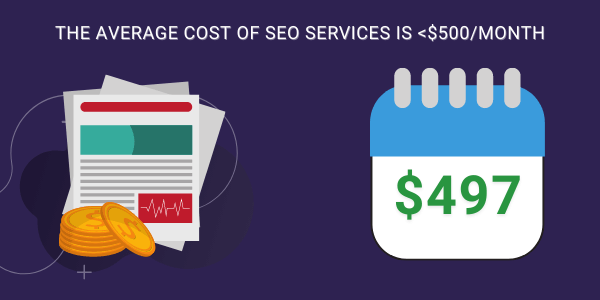 The same study also found that almost 53.3|% of clients spend $500 power a month for SEO, and they are extremely satisfied with the result compared to the clients who spend less than $500/mo.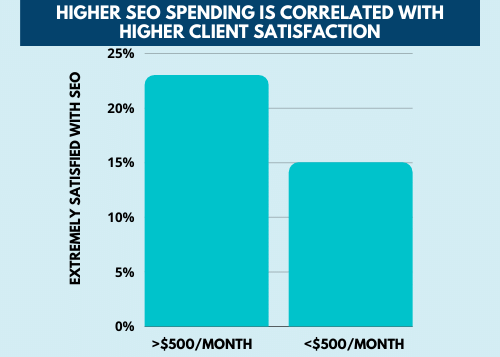 Do I Even Need SEO Services?
Is your online SERP ranking going down, and do you want to improve it?
Are you looking to level your sales up?
Do you want to improve your organic traffic, conversion rates, and CTR?
Is your website facing a higher bounce rate?
Are you failing to generate higher ROI?
Have your competitors outperformed you?
If the answer to any of these is yes, you should immediately hire an SEO agency for your business to grow.
Boost Your Online Visibility With an SEO Service Provider
We hope, with this guide, now you have a better understanding of what Is SEO service provider, how they work, and if you really need an SEO agency or not. So, while choosing the best SEO partner for your business, consider this guide; it will help you to make the best choice.
Remember, if you need sustainable results, you must need the professional's help to get things done correctly.
So, this is all for this guide. We hope you have enjoyed it. You can share your thoughts and queries with us by commenting below. We'll be happy to see your responses and answer your questions.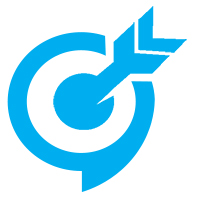 Giant Marketers is one of the fastest-growing and leading digital marketing company in Bangladesh. Its primary goal is to help clients to grow big with result-driven strategies and 10+ years of experience in the industry