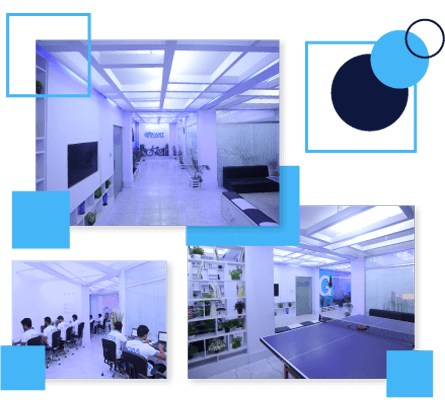 Giant Marketers is an SEO service company in Bangladesh. We provide comprehensive yet affordable SEO services for small business websites from an expert team of committed professionals. With over 12 years of SEO and digital marketing experience, the GM team has seen it all. From keyword research to technical SEO to website design, we are ready to help your business grow on all fronts of SEO.
As an SEO consultant in Bangladesh, Giant Marketers has been helping our clients rank on search and drive organic traffic through a proven process. Our team will work with yours to determine a strategy and build your site's strengths while eliminating its weaknesses.
We always aim for 100% client satisfaction and promise to do everything in our power on every job to give you our best work.
Our Team Has a Top-Notch Reputation
As a managed SEO expert in Bangladesh, among many other things, we at Giant Marketers are reviewed by our global client base on sites like Facebook, Google and Trustpilot. Read our 5-star average reviews below to find out more about our impact on businesses just like yours! Ready To Grow Your Business?
We are ready to help. Call us today or get a free quote customized for you and your business.
Can You Do SEO yourself?
Anyone can get started with SEO by knowing the fundamentals. It is true that through research and practice, a person could eventually master the techniques required to rank their website in Google's top results.
But effective SEO strategies take time, and require in-depth knowledge that an SEO expert takes years to acquire. Keywords are just the beginning. On-page, off-page, and technical SEO require special insights and there are even more advanced SEO tricks and strategies the further you go.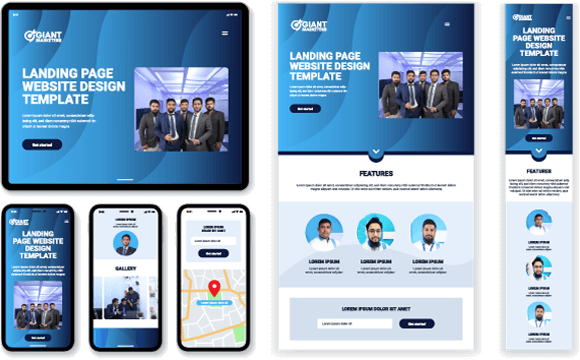 On top of everything, the Google search engine algorithm is constantly changing. As users and websites develop their online desires, contents, and strategies, Google shifts their own philosophy and the code underlying their ranking criteria to match. A competent SEO strategist will need to keep up to date with their site relative to Google's ever-changing algorithm.
All in all, SEO requires a professional with true expertise. If you have a long-term goal, it is best to hire an SEO specialist or a full stack SEO agency.
As a top SEO service provider company in Bangladesh, Giant Marketers has a team of expert professionals set to help any company design their site to maximize organic traffic and stay on top of the algorithm to consistently rank on Google.
We Let us can help you master your SEO so you can focus on your core business operation.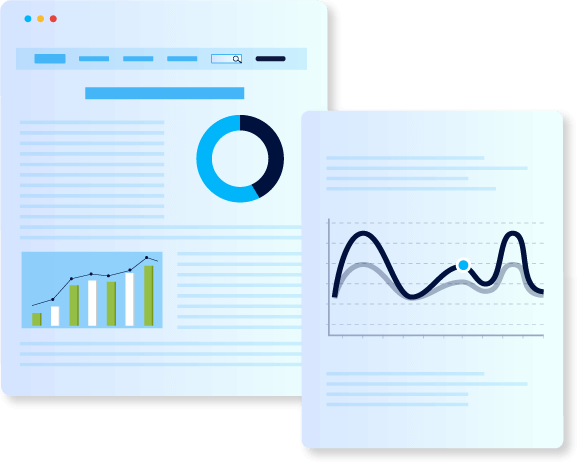 How Can SEO Services Help Grow Your Company?
Google processes over 8.6 billion searches per day. That amounts to 95,614 search queries per second! In all, organic search drives more than half of all online website traffic. These astounding facts mean that your company needs to optimize its website for search. That is, any modern company needs to value SEO in its digital marketing strategy.
SEO is all about trying to rank higher on search engine results. And it's a marathon and not a sprint. Ranking requires optimizing your site's content and technical architecture to meet the hundreds of different criteria that Google search takes into account when it ranks sites on their search engine results pages (SERPs).
SEO thus requires continuous upkeep in order to be effective. The search engine algorithm evolves over time, just like your business. SEO can be a powerful way to reach new people online and maximize your presence with your target audiences. But it requires time and energy. SEO requires investment. And that is where monthly SEO services from a professional SEO firm comes in! Ready to take your online authority and ranking to the next level?
Foundation backlinks are a crucial component for any website to get a head start on its competitors in the SERP, an initial boost in ranking, and improved exposure. So, if you are up for establishing your website's online reputation right away, Giant Marketers' Foundation Backlink Service is there to help you. You can contact us, and we will assist you in making your decision on foundation backlinks.
4 Big Mistakes You Could Make When Choosing an SEO Company in Bangladesh
For every client project we take on, a roadmap is drawn up at the start of our journey together. Our roadmap helps us all gain a clear idea of what we aim to achieve in a specific time period.

Choosing a "Cheap" SEO Agency
If you need SEO services but don't want to overspend, you may end up going with the cheapest option. But don't forget that you often get what you pay for. Cheaper agencies are not as experienced or skilled.

Browsing Only Local SEO Companies
Local companies may be convenient but probably don't have as diverse of experience. An SEO provider with an international reach is likely to deliver a better product for their customers.

Selecting a Black Hat SEO Agency
"Black hat" SEO implies manipulative and spammy strategies are being employed as part of their strategy. Not only is this unprofessional, it could lead to harsh punishment from the search engine algorithm.

Working With Agencies That Give A Ranking Guarantee
Any agency that guarantees they can rank your company in a period of time is simply not telling the truth. In the online world of SEO, there are no guarantees, there are only more or less effective strategies.
How Do I Hire The Best SEO Agency in Bangladesh?
In order to find the right SEO specialist in Bangladesh for you, you will need to take into account a number of factors. Like with any business and its professional team, you will want experience and proven strategies. A track record with positive client references and a reputation for passionate customer support are vital.
SEO projects require knowledge and expertise, and a true professional can provide their services efficiently, in a timely manner, and at affordable prices. Finally, transparent communication throughout your time together will make your working relationship sustainable, and worthy of repeat work and vocal testimonials.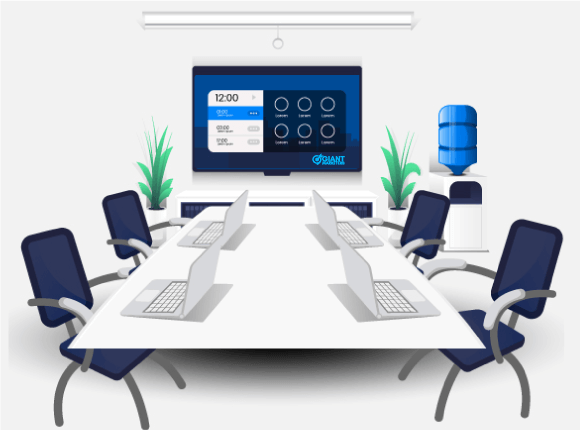 To hire the best SEO agency in Bangladesh, you need a service provider that meets all of the following criteria:
You are in the right place, as Giant Marketers checks every box!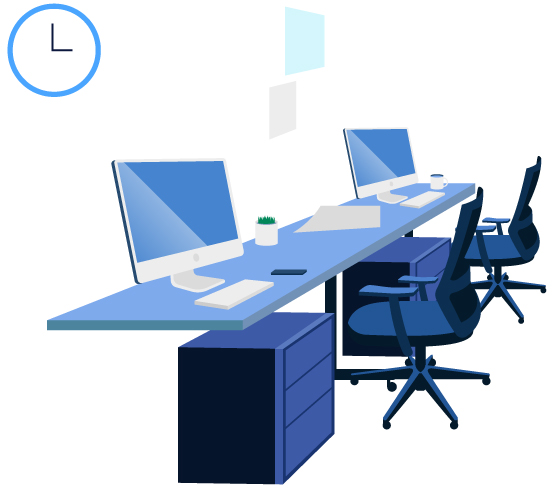 Why Select Us Over Other SEO Companies?
Giant Marketers is one of the fastest growing full stack SEO agencies in the industry. We have made our name as a well-known and respected SEO service provider in Bangladesh. For the past decade, our team has passionately contributed to the Bangladeshi SEO industry and we hope to continue to do so for years to come.
Giant Marketer's employs a team of 40+ full-time local and foreign specialists. They are each experienced in SEO and digital marketing concepts, who draw from a variety of backgrounds. We work well together, we enjoy our work, and our performance record is proof that we differentiate ourselves from other SEO companies.
As SEO experts in Bangladesh, we have worked with over 2,000 clients around the world, in 52 countries. Simply put, our international reach and diversified experience makes our work deliverables better. Giant Marketers has accumulated over 400+ 5-star reviews on trusted online sources such as Facebook, Google, and Trustpilot. Our reputation now speaks for itself.
Giant Marketers is headquartered in Bangladesh in a world-class office, but also conduct our business virtually from the United States and United Kingdom. GM has been prominently featured on local print and online media stories. We are a global SEO specialist company with international knowledge and experience.
GIANT MARKETERS
Ready to take your business to the next level?
Giant Marketers want to help you with your next big project. We are a leading agency with a proven track record in the industry, with affordable SEO services for small businesses and a passion for new clients and experiences. Have a project in mind? Contact us today and we can get started right away!
FAQ
Most Popular Questions
From our experience as a SEO service provider company in Bangladesh, we have encountered specific issues and questions from clients many times. Here are the most popular questions, answered in advance for you:
We Work With Local And International Brand
The entire Giant Marketers team is diverse in experience and expertise. And leveraging this, we have been successfully delivering our SEO services to not only local but also international brands. Here are the brands we've worked with:















Here Is Our Menu of SEO Services
The team at Giant Marketers is diversified in our experience and skills. We provide a large menu of full stack SEO services to our clients. As an SEO Firm in Bangladesh, here are the services we provide:
Our Experts are Here to Help!
After your submission, we will connect you with one of our SEO experts as soon as possible to discuss your project and its requirements. This service is provided free of charge!
Want to connect with a marketing expert? Dial-in

Facebook Reviews
Based on 166 reviews

Google Reviews
Based on 232 reviews

Trustpilot Reviews
Based on 8 reviews
Why Giant Marketers Is One Of the Best SEO Agencies In Bangladesh?
You should work with Giant Marketers because everyone wants to work with the best! See our most important attributes as a company listed out below:

Industry Expert
Giant Marketers has 12 years of experience in the field, with a successful track record of satisfied clientele. We are industry experts that enjoy the work we do and look forward to every new client.

Proven Strategies
Our SEO strategy is built out of years of experience and it draws from proven processes that we continuously research. We execute our processes to rank and grow our client's businesses.

Serves 52+ Countries
From our reviews and references all over the world, you can tell what kind of reputation we have. Giant Marketers happily serves over 52+ countries. Our international reach makes us better.

Dedicated Project Manager
Every project for our clients gets a dedicated project manager with full focus and energy. They will communicate their plan to you and lead our team's work with committed focus.

Live Support
Live support, whenever you need it, is our trademark. We take pride in our response time to all client inquiries. A good provider ensures problems are resolved timely.

After-Sales Support
Our team will continue to provide value to you after our project is completed. We provide after-sales support in order to ensure a smooth transition and that everything implemented is functioning properly on your site.

Client Portal
When you work with us you will gain access to a unique client portal that will showcase all of our work's plans and progress. From there, review your project and communicate with us.

Transparent Reporting
Giant Marketers aims to be completely transparent with all our services and work deliverables. We promise to exchange our plans and answer all your questions throughout our partnership together, until the end.
A Proven Process: How We Do Our Work
Giant Marketers has worked for years in the SEO industry, developing top-notch strategies and building lasting client relationships founded on trust and transparency. Let us show you how we work:
TESTIMONIAL
What Our Clients Say!
Our many clients become our biggest ambassadors. See what they have said about our past work, how we did it and how it satisfied them:

It was great working with this awesome team. Always willing to do whatever it takes to get the job done right. It's great working with them and I'd look forward to seeing how it pays off!

Jonathan Grant
Personnel consultant

There are so many professional SEO services I worked with and Giant marketers had a great budget range for me without compromising the quality. They should add more services with a budget range like they're offering now.

Goldie Atwood
Marketing Manager

My whole planning would go in vain if I had not decided to consult with giant marketers before investing the money. GM showed me the best way to spend the money and the whole process of how I can get the best out of it.

Tyson Teasdale
Local Business Owner