Giant Marketers is one of the fastest-growing and leading digital marketing company in Bangladesh. Its primary goal is to help clients to grow big with...Read more
As the online business world is growing day by day, it is becoming more and more competitive and harder to stay ahead of competitors. And, if you're a business owner, one thing that you can never ignore is the online visibility or presence of your business.
This is where the SEO service provider company in Bangladesh comes into play to make your site visible for relevant searches on SERPs, reach potential traffic, generate leads, and ultimately provide a positive ROI. But, many people still don't understand the necessity of hiring an SEO agency for their businesses.
Well, let us start by asking you some questions.
Are you falling behind your competition?
Do your core products or services not appear in Google's SERP when you search?
Are you failing to generate new sales?
Are you dissatisfied with your website's inbound lead activities?
If your answer is YES for all these questions, you should immediately consider hiring an SEO agency for your business. This can be a game-changer decision for you.
Don't worry; we'll discuss here "is hiring a SEO company worth it," why you should hire an SEO company, its benefits, and many more. Hopefully, with the help of this guide, you'll get a clear idea and make the right decision for your company.
So, let's get started.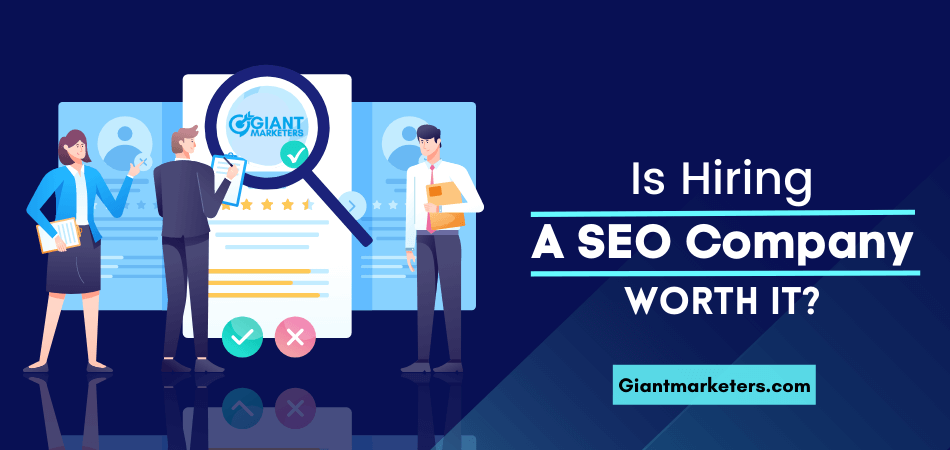 Why SEO and Not PPC?
Let's start with the basics. When you enter into the world of digital marketing, the two most common forms you will find are SEO and PPC. Initially, you may get overwhelmed with these two different strategies. You may start wondering which one is better: SEO or PPC?
Well, from here, you'll get the answer.
SEO (Search Engine Optimization)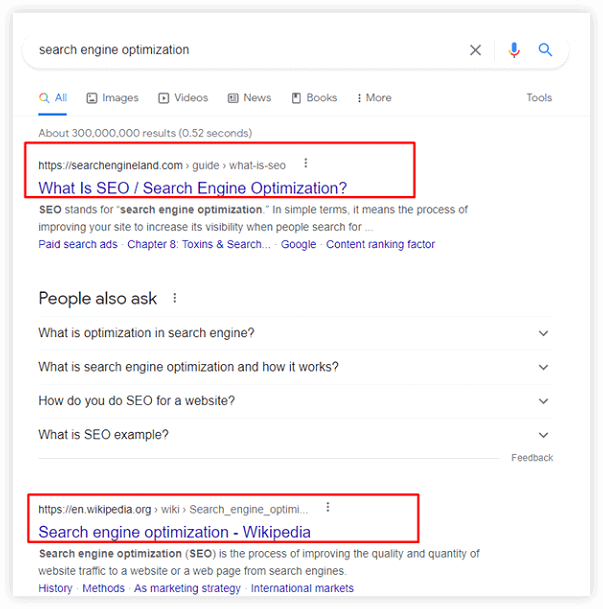 SEO is a long-term process that helps your site to optimize for ranking higher organically for specific search terms. Search engines like Google, Bing, and others have their own algorithms to measure your page's quality and relevancy to rank you accordingly.
Here, to get the top ranking position, you don't need to pay. SEO will make your site correctly optimized according to the search engine's guidelines and updates to rank and reach the traffic organically. As we mentioned earlier, it is a long-term process, which means it'll take a lot of time to see the results.
Though it is a lengthy process, it also brings long-term benefits. Once the SEO is done adequately for your business, the ROI will continue to climb, and the result will outlast the effort. It will continuously increase your brand value, organic website traffic, CTR, and sustainable ranking.
PPC (Pay Per Click)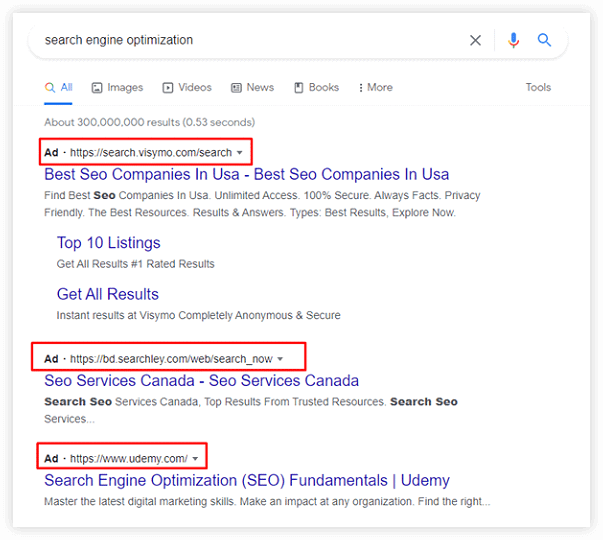 PPC is an advertising model, and as the name implies, you need to pay for every click generated by your PPC ad to your website. This strategy is typically associated with search engine advertising like Google Ads. So, whenever your ad gets clicks, you need to pay a fee.
PPC works really fast and lets your site get immediate clicks. With this strategy, your site will start appearing on the first page of the search engine immediately. But, here, you need to bid for keywords.
You need to pay higher for the keywords which are highly competitive and effective. The moment you stop investing money, the ads will stop being shown on the SERP. This means you need to keep investing to make sure your business is found online.
So, what we actually get from the above discussion is, SEO is a cost-effective method that is exactly the opposite of PPC. That means the budget is the main deciding factor between these two. PPC requires constant investment and as long as you pay, you'll get traffic. The time you stop investing, the search engines will stop showing your page on the SERP.
On that note, if you're a start-up or small business owner, It may be possible that you won't have the budget to invest in PPC after a certain period of time. Apart from that, if you want to build your brand authority and maximize your long-term ROI, SEO is the best option for your business.
Now, let the following statistics talk for SEO-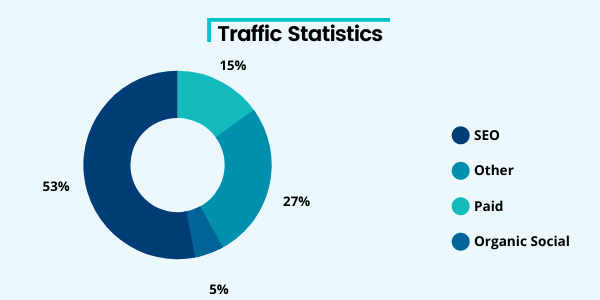 We hope, now, it's clear to you all why you should choose SEO over PPC. keeping that in mind, let's move forward to the next section.
What Are the Benefits of Hiring a SEO Agency?
Now that you've decided to go with SEO, what should be your next step?
Many individuals think that they can do SEO on their own. But the thing is, even if you know the basics of SEO, there are so many aspects that only experts can handle, and you can't. In that case, you should focus on hiring an SEO agency.
So, let's find out what you can expect from SEO experts and an SEO agency.
SEO Companies Have Experience and Expertise:
You may have the basic SEO knowledge, but it's not enough to make the most out of the SEO strategy. Experiments and guesswork won't work if you're looking for your business's long-term and sustainable success. Doing SEO yourself will be worth nothing but damaging your site, only the SEO companies can do it perfectly.
On the other side, SEO companies have years of knowledge, experience, and experts to make smart decisions and strategies for your site. In general, they have experience working with different types of industries. This way, they can strategize and implement the best tactics for your business based on the situation, your goal, and expectations.
Provide Professional Assistance Based on SEO:
When it comes to implementing SEO best practices, it involves different kinds of tools and methods that you may not be well aware of. Executing SEO techniques correctly requires expert hands to ensure the best outcomes.
This is where the expertise of SEO agencies comes in handy. They have thorough knowledge about every aspect of SEO and know exactly how to implement proven techniques to generate excellent results. That means, undoubtedly, you'll get the best professional assistance for your business.
Keep Pace With the Changes:
SEO is incredibly dynamic and constantly evolving, and this is the biggest challenge for every site owner. The search engine algorithms, guidelines, and SEO best practices are continually expanding. And if you can't cope with the changes and optimize your site accordingly, you'll fall far behind from the ranking race.
In that case, partnering with an SEO agency means you don't have to bother about any algorithm updates and changes in SEO guidelines by search engines. Your SEO agency always stays updated with the changes and latest tactics. This way, they can easily handle everything which requires immediate optimization.
Use Analytics More Effectively:
Having a website for your business means you have to deal with different kinds of data and analytics. So, if you don't know what exactly these data imply and what to do with them, it won't be fruitful. Here, the SEO agency will help you to get a deeper understanding of all the metrics. This way, you'll be able to run your website in the most efficient manner.
Optimize Your Site to Improve Performance:
With the growing rate of internet users, today, every industry has competition. Thus, every business requires proper SEO optimization to stay ahead of the competition and reach potential leads. Without SEO, ranking higher in the SERP organically is near to impossible.
Fortunately, SEO experts implement all required methods to optimize your site to load faster, help your pages rank for targeted keywords, reach the potential traffic, and keep them engaged with your site. By ensuring optimum user experience, they make your site able to generate more leads, sales, and ROI.
Intensify the Sites' Online Presence:
With search engine optimization, your site's authority, brand value, and trust will improve, which will help in intensifying your online presence. By optimizing your site for the most relevant keywords, the SEO experts will make it able to get a strong online presence and compete actively with your competitors in the market.
Ensure Better Results:
This is one of the main benefits that you can expect after hiring the best SEO agency. Once your site gets the top ranking, it will automatically reach the right kind of traffic. And more potential traffic means more CTR, conversion, sales, and revenue.
Lets You Focus on Your Primary Business:
When it comes to implementing SEO best practices to your site, that means you need to optimize your site, do keyword research, create content, link building, on-page, off-page, technical SEO, and many more. But, while managing your business, where you're going to find time to do all these.
Here, partnering with a professional SEO agency will let you focus on running your business completely. They will plan SEO strategies, implement, optimize them for your business, and ensure the best possible results.
Is Hiring a SEO Company Worth it?
Definitely, hiring an SEO agency will be worth your investment by increasing your ranking on the SERP, making your site able to reach more traffic, and improving sales. So far, we've seen how SEO companies can improve your business in the online world. Now, in this section, we will share a real-time equation to make it more clear to you that hiring an SEO company is actually worth it.
So, here's what the equation looks like-
"Keyword Search Volume x Expected Click-Through Rate x Average Conversion Rate x Average Order Value."
Here, we'll use an example keyword to understand how the SEO ROI works. Let's say your goal is to rank #1 on Google SERP for the keyword "dentist in orland park". With that in mind, you hired an SEO agency at $500 per month to make this keyword rank on top.

As you can see, 1600 people search for this exact keyword every month. With 33 SEO difficulty and 1600 search volume, this keyword is able to convert some qualified visitors into your potential customer. Let's find out how.
The following image from Advanced Web Ranking shares the expected click-through rates for the top 20 search positions on Google.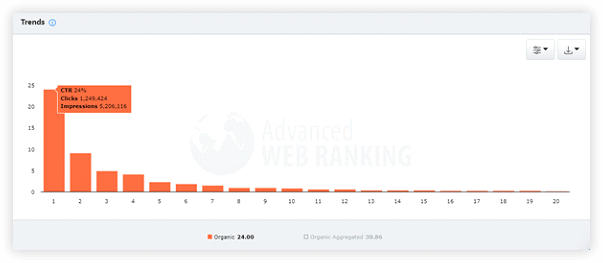 Here is the exact click-through rate for each search position according to the CTR data. This data is from October 2021, and in this guide, we'll use these data to measure the ROI.
| | |
| --- | --- |
| Search Position | CTR (%) |
| 1 | 24% |
| 2 | 9.1% |
| 3 | 4.92% |
| 4 | 4.06% |
| 5 | 2.27% |
| 6 | 1.8% |
| 7 | 1.42% |
| 8 | .95% |
| 9 | .86% |
| 10 | .75% |
| 11 | .6% |
| 12 | .51% |
| 13 | .39% |
| 14 | .36% |
| 15 | .38% |
| 16 | .25% |
| 17 | .21% |
| 18 | .2% |
| 19 | .18% |
| 20 | .13% |
So, we have got the Search Volume, expected Click-Through Rate, the order value. Now, let's assume that your website has an average conversion rate of 2%. With the order value of $500 per month, let's put all these numbers into the equation.
Let's assume that you are ranking #1 for the term "dentist in orland park." Now, multiply the organic search result of 1600 with 24% of CTR, 2% Conversion rate, and order value $500, and this way, you'll get a total revenue of $3840.
But, the fact is, SEO takes time to make a keyword rank, and it won't rank your page for this keyword immediately. It will take at least 4 to 6 months to get this top ranking. That's why it's necessary to find out what you'll earn when you rank on #20 for this particular keyword. So, in this case, you need to multiply 1600 SV by .13% of  CTR, 2% CTR, and $500 order value. This will give you $20.8.
So, we get the range where the same term "dentist in orland park" is worth $3840 while ranking on #1 and only $20.8 while ranking on #20 positions. But these two results aren't enough to determine the average ROI of your business.
To determine what would be the ROI of your business, here we present the total value after 6 months for the keyword "dentist in orland park."
| | | | | |
| --- | --- | --- | --- | --- |
| Month | Search Position | CTR (%) | Conversion Rate | Month In Value  ($) |
| 1 | 20 | .13% | 2 | $20.8 |
| 2 | 18 | .2% | 2 | $32 |
| 3 | 16 | .25% | 2 | $40 |
| 4 | 7 | 1.42% | 2 | $227.2 |
| 5 | 3 | 4.92% | 2 | $787.2 |
| 6 | 1 | 24% | 2 | $3840 |
Now, after adding all these 6 months' values, we get $4947.2. This means if we deduct the per month expense of $500 that is $3000, your total income will be $1947.2.
This amount is your first 6 months' income only. When you hire an SEO agency or SEO experts, they make sure to optimize your page for this particular keyword according to google's SEO best practices. This way, SEO ensures holding the top position for a long time without requiring any further investment. Also, over time, your conversion rate will also improve. That means, just from this single keyword, you can earn a huge ROI per month.
And implementing the best strategies accurately and ensuring improving ranking only be possible when you work with the experts. This is the main reason for any business to invest in an SEO agency, and it will be worth enough for your business's success.
How Long Does it Take for SEO Changes to Take Effect?
As SEO experts, one of the most common questions that we hear frequently is, how long does it take for SEO changes to take effect, or how long does it take to see ROI from SEO?
Well, as we have mentioned in this guide several times that SEO is a long-term process, and often it takes 4 to 6 months to see growth. But, once you see traction, the ranking will keep improving.
However, you also need to keep in mind that the top-ranking depends on how long your website has been around, how much SEO has been done before, the number of content, link profiles, website design, and many more factors.
Businesses that have 10,000 to 20,000 visitors per month are able to generate more than 100% traffic growth year over year. And businesses that have fewer monthly website visitors also see much-improved ranking over time.
What Should I Look for When Hiring Someone for SEO?
With the rapid growth and popularity of digital marketing, SEO service providers are also increasing day by day. In this case, finding the right and best SEO agency has become the most difficult task for site owners.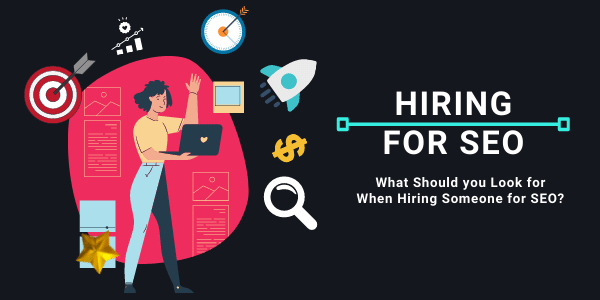 While an SEO company can offer you the best possible service, it's crucial to choose the right and the best one as you have to invest in hiring an agency. And when it comes to making an investment, you can't afford to choose the wrong one.
Therefore, we have come up with some tips that you should consider while hiring an SEO agency. Google provides a three-step process to follow when it comes to hiring an SEO company. These are-
An interview
A reference check, and
A technical audit.
But, before you move towards hiring an agency, you should determine your goal, budget, and what you expect from an SEO company. This way, you can short-list the number of SEO agencies and think of interviewing them rather than meeting too many companies. It will waste a lot of your time as well as make you even more confused.
With that said, let's see what you should look out for while hiring the best SEO agency-
Check their Track Record and References:
The track record of every SEO agency proves its worth, knowledge, and skills. To measure their worth, you must look out for their effective results in delivering the particular service you're looking for. Here's how do you check their effectiveness-
Visit each SEO agency's website.
Ask them what your ideal customer looks like?
Ask to see the list of their current and past clients?
Read reviews, testimonials on their website and from other platforms.
Ask them to deliver some portfolio of their work.
Interview Each of Them:
Once checking the track record and references, you can again narrow down the potential candidate's list. Then, you can move forward to conducting the interview session. Here, you can meet the agency face to face or through video calling.
While interviewing an agency, look out for companies focused on helping your business through implementing SEO best practices to improve its visibility. If you see that the company is too much focused on rankings, keep in mind that it is a red flag for you. You should avoid such SEO companies.
Also, make sure to note down the following questions to ask-
What makes your business and services unique?
Which services do you offer, and what do you specialize in?
Does your SEO agency use white hat SEO tactics?
What are your strategies for content optimization?
What kind of businesses do you work with?
How will you improve my search engine rankings? (They should explain their strategies, campaign plans, and implementation processes)
Do you adhere to search engines' webmaster guidelines? (The company you choose should strictly follow google's best practices and avoid all spammy tactics.)
Are you experienced at improving local search results?
Will you share with me all changes you make to my site?
What other marketing channels do you use?
Who are your competitors, and what are they doing well?
How will we communicate, and how often? (Consider an agency that has a clear and distinct way of communication and allows you to contact them anytime.)
What are your fees and payment terms? (It should be very clear and transparent. It will be better if you can discuss your budgets and expectations to find a better fit.)
What are the terms of your contract?
What about the after-sales service? (The best SEO agency should provide after-sales services, so better choose an agency that ensures after-sales service to you.)
A Technical Audit:
Lastly, request a technical audit of your remaining candidates. They should come up with a well-organized audit report listing your site's major issues and possible solutions to improve them.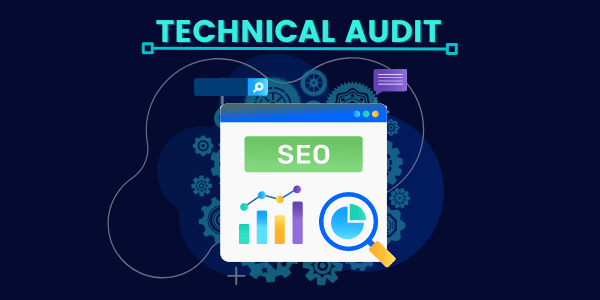 Make sure the suggestions they provide to you are based on data that are collected during the audit. Each suggestion should target optimizing your site for a better user experience and make it search engine friendly.
Apart from these, you should also consider the following qualities while hiring an SEO company.
Years of experience and a highly professional expert team.
A proper understanding of all SEO levels.
Capable of fitting your company's culture, goals, and budget.
Excellent communication skills.
Passionate about doing their job effectively.
Are You Ready to Partner With the Right Team of SEO Professionals?
We hope this guide is enough to make you understand that hiring an SEO agency is absolutely a worthy investment for your business's success. Working with an SEO agency isn't only transactional; it also involves relationship building and trust.
Therefore, make sure to choose the best-fitted one for your business. Only then you can achieve the top position,  reach your potential clients, and gain maximum ROI.
So, this is all; we hope you've learned something new and enjoyed this guide. You can share your thoughts with us by commenting below. We would love to hear from you.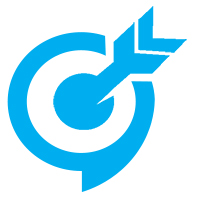 Giant Marketers is one of the fastest-growing and leading digital marketing company in Bangladesh. Its primary goal is to help clients to grow big with result-driven strategies and 10+ years of experience in the industry