Giant Marketers is one of the fastest-growing and leading digital marketing company in Bangladesh. Its primary goal is to help clients to grow big with...Read more
When a business appears on #2 or other pages except the #1 page in the SERP, does it really exist for users?
Sadly, the answer is no.
A study by Backlinko shows that only 0.78% of people click on something from the 2nd page of the SERP. Now, you know how essential it is for any business to rank on the first page of the SERP.
However, local search is really competitive. And if you are a local business you need to use more focused SEO practices to grow your business, stay ahead of your competitors, bring your site on SERPs #1 page and reach more local audiences.
Well, you can ensure all these by conducting a local SEO audit of your site. In this guide, we'll help you to learn what is a local SEO audit, how to conduct a local SEO audit, and all other relevant factors. So, let's dive in.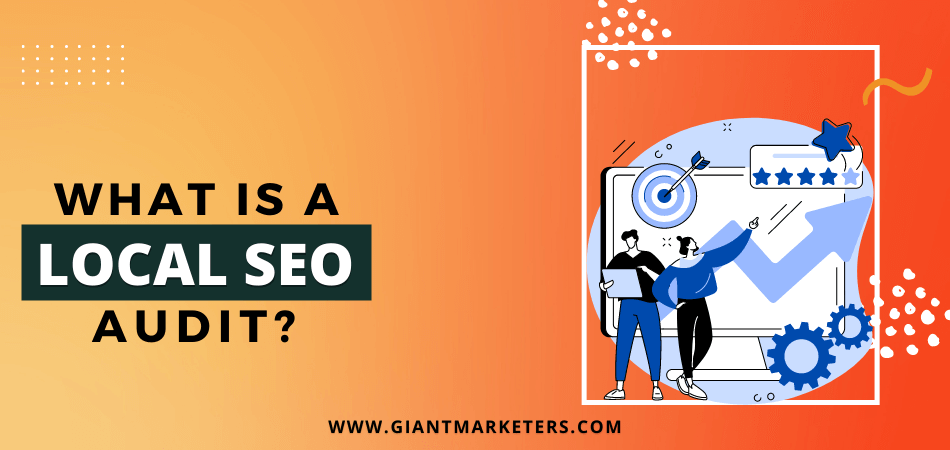 What Is a Local SEO Audit?
Local SEO helps your business to be found on the top of the search results page for relevant searches. This process doesn't happen automatically, it requires planning, ongoing work, implementation of local SEO best practices, and constant monitoring.
And, when it comes to monitoring, a Local SEO audit is what you need. It is a process of examining the most essential aspects of your local SEO strategy and keeping track of your data or metrics.
Local SEO diagnoses your business's strengths and weaknesses so that you can make it better to attract real customers and grow your business with increased sales and revenues.
Why Do I Need Local SEO Audit?
Let's start with some statistics-
46% of all users search for local businesses on Google
58% of users search for a local business every day
89% of customers search for a local business at least once a week
82% of mobile users conduct 'near me' searches
76% of users visit a store within 24 hours after conducting a local search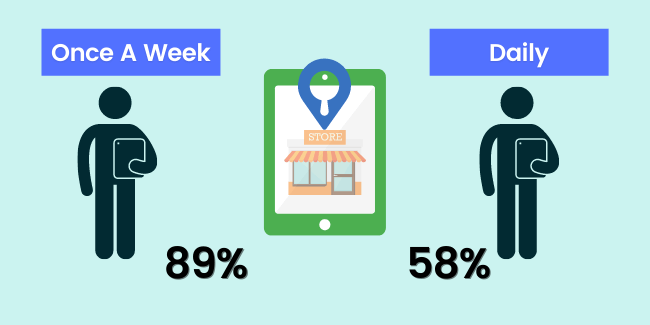 All these customers are potential and search with the intent of buying products or getting particular services. So, if you want to reach those customers, you need to get your business in front of them for relevant searches.
However, to reach potential local customers, you need to implement local SEO. And to achieve the best local SEO results, you need to know your competitor's strengths and weaknesses, what you are doing well, where you need improvement, and the overall picture of your site.
This is where a local SEO audit can help you with all of these factors and lead you to higher rankings in search engines. Here are some other reasons why local SEO audit is important for your business.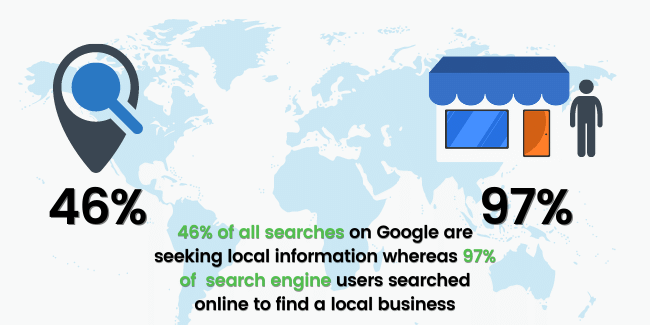 It identifies flaws and loopholes in your site that prevent your website pages from showing in front of your potential customers.
Remove the friction that hinders the conversion of potential among clients.
Carrying out a local SEO audit can reveal current weaknesses, improve conversions, and help you to become a powerful brand.
This leads to getting more phone calls or newsletter signups.
When Google changes its search algorithms, you can't identify the changes in your site immediately. Here local SEO audits let you know whether the new algorithm affects your business campaign or not.
Streamline your business's sales journey bringing your ideal customers to your website.
Now, if you are considering conducting a local SEO audit, make sure you're doing it accurately, considering all its essential factors, which we will discuss later in this guide.
However, if you don't have enough knowledge, the best decision will be to hire a local SEO services company. Generally,  the best SEO companies include a comprehensive and complete local SEO audit along with their local SEO services.
What Aspects Does This Local SEO Audit Cover?
Usually, there are three key areas on which local SEO rankings are based. Therefore, the local SEO audit covers all those aspects which can impact these three areas. So, first, let's understand what these areas of local SEO are.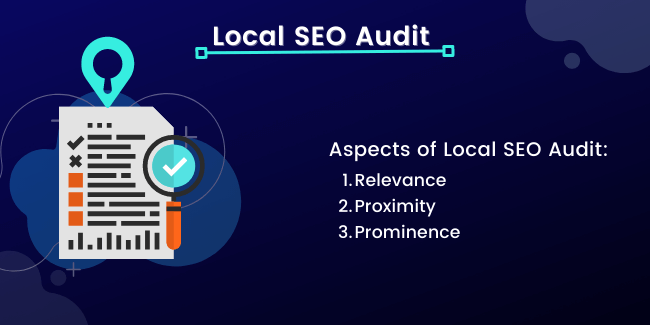 Relevance:
While users search with specific terms, Google shows all the pages which are relevant for that particular term. For example, if you have a coffee shop in New York, you need to target keywords like "coffee shop near new york," "coffee shop near me," etc.
Apart from this, Google considers the following factors to determine relevancy-
Local listing signals (Local Category Selection and adding Business Description)
On-Page signals (content, tags, alt text, internal linking, outbound linking, schema, URL structure, etc)
Off-Page signals (guest posting, link building)
Proximity:
Proximity is the distance between your business location and the searcher's area. When showing local search results, search engines show the businesses near the specific area from where the searcher searches. So, if you want to rank for your business-related searches in your location, you need to optimize your site with the following factors.
Non-Geo Modified Searches
Geo-Modified Searches
"Near Me" Searches
Prominence:
It implies how well-known your business is and how you stand out from the rest. Google understands a business's prominence through-
Reviews (Review Strategy, Respond to Reviews)
Citations
Backlinks
So, here's a brief of aspects that are linked with these three pillars, which are essential to focus on while conducting a successful local SEO audit.
Google My Business page audit
Website & landing page audit
Citation analysis
Organic link & penalty analysis
Review analysis
Social analysis
Competition analysis
Ongoing strategy
So, a local SEO audit ensures that all the actions taken are linked to these three pillars. Analyzing all these elements allows you to get a clear picture of your local SEO position, identifying the underlying issues and opportunities to fix them.
How to Perform the Ultimate Local SEO Audit?
Local business searchers mostly end up visiting shops or taking service on the same day. And it's a big opportunity for the local searchers to reach those customers and lead them to convert. That is why it is essential to have a solid local SEO strategy in place.
To ensure all your SEO efforts are in your favor, conducting a regular local SEO audit is a must. Whitespark shares how different local SEO factors impact your ranking.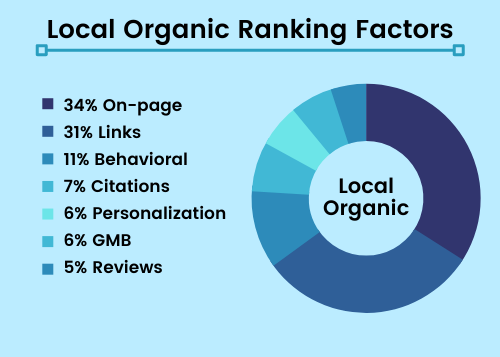 So, while performing a local SEO audit, you should also consider all these factors to ensure top ranking in the SERP-
On-Page Signals
On-page signals include the content you are using on your site. Search engines identify if your site offers E-A-T (Expertise, Authoritativeness, and Trustworthiness) on your specialization, through your site's on-page SEO.
In local SEO, the content indicates your site's relevancy to the searcher's intent. Therefore, it is essential to examine whether you are using the right keywords. Targeting the right keyword that your potential customers are using while searching for your business, you can ensure top ranking in search results.
While examining the keywords, you should also consider the following aspects and make sure your pages are well-optimized with all these as well-
Page titles
Title tags
Sub-headings
Word count
Meta description
Zero Duplicate content
Schema markup
All your headings, meta tags, page URLs, and content should include the main keyword at least once. For better local ranking, make sure the maximum pages of your site include your business NAP. to make the on-page audit process easier, you can use tools like SEOptimer or SEMrush.
Inspect Links And Website Authority
Backlinks from quality sites imply your site's authority to search engines as well as your users. For example, when another quality website links to your site, it will automatically send EAT signals to your site that Google values the most.
On the other side, toxic, unnatural, and spammy backlinks will decrease your page's authority, trust, and value in the eyes of search engines. Therefore, while conducting a local SEO audit, make sure to focus on backlink analysis. This will help you to stay up to date and avoid getting potential penalties.
Remove links from websites with low DA to avoid any sort of negative impact. Also, if you find any irrelevant links, make sure to disavow or delete them. Here you can use tools like Ahrefs or Google search console to monitor and audit the links.
Check Citations and Brand Mentions
When it comes to citation and brand mention, consistency of NAP (your business name, address, and phone no) is a must. Inconsistent NAP can be problematic to the users.
In local SEO, you need to list your business on different directories, which are treated as a citation by search engines. Therefore, audit all your listings, look out for NAP variations, and ensure they are updated, accurate, and consistent.
Here, you can use The Listing Management tool to add your business data to the most prominent directories, track them, and update them if required across all performances. Another tool is Synup which crawls over 200 local search directories to find inconsistencies and ensure accurate citation.
Google My Business
Google my business listing plays the most vital role in local pack ranking. In fact, for fully functional local SEO, Google my business listing or profile creation is the initial requirement. It helps show your site for relevant searches on Google Maps and local search result pages.
Not only this, but it also offers the best possible chance to engage with the customers. So, if you still don't have a GMB account, you should do it right now. And, if you have a GMB profile, simply go through your account and listing to run an audit and see everything is well-optimized for your search users.
Key Metrics to Check
There are plenty of local SEO metrics that you should track while conducting an audit. Tracking all these metrics is essential to have an effective local SEO audit and further business growth. So, here are the key metrics-
The growth of your organic search traffic
The efficiency of your organic rankings
Comparison of organic and other traffic
The conversions for organic traffic
Visibility of your listing
User engagement on your site
Potential crawl and technical SEO errors
For conducting this process, Google Analytics tools work best.
Review and Rating Signals
As a local business owner, there is no need to remind you about the importance of customer reviews and ratings for your business. When potential customers read your service and products review on different platforms on the web, it influences their purchase decision.
Reviews and ratings are some of the best ways to attract more and more customers to your business, establishing trust, driving more sales and revenues.
Thus, it is essential to conduct a local SEO audit, and while performing an audit, the first thing you need to do is create a shortlist of the top review sites,  local, and industry platforms. And then note down a few points like-
How many times does a reviewer ask a business a question without a response being provided?
How many reviews don't have a response and what is the proportion of 'good' versus 'bad' reviews?
Are there any reoccurring negative issues like slow shipping, slow check-in, unsanitary stores?
All negative reviews and customer issues.
Look out if you've missed any review site where you should create a profile.
After noting down all these, take action to make the most out of these opportunities. A useful tool like Synup can help you in this process by acquiring, monitoring & responding to reviews and analyzing customer sentiment.
Analyze Mobile-Friendliness
Did you know that mobile devices influenced more than $1.4 trillion in local sales in 2021? Maximum local customers are mobile searches, and about 88% of mobile users either call or visit the shop within 24 hours of searching for a local business.
And the best part is, 61% of mobile searchers are more likely to contact a local business if they have a mobile-friendly site. That means, if your site isn't mobile-friendly, you are missing all those potential customers.
So, first, you should conduct a test using this mobile-friendly test tool by Google. Also, you can monitor the mobile-friendliness of your entire site through the Google search console.
Page-Speed Test
Today's customers want fast service, and they don't like to wait. If your page's loading time goes from 1 second to 3 seconds, your site's bounce rate will be increased by 32%.
Now, you know how essential it is to have a faster page speed. So, audit your site for speed using the following tools-
These tools will identify all the issues which cause your page to load slow and show the opportunities to fix them.
Is an SEO Audit Worth It?
Once the local SEO audit is done, you can develop a perfect strategy for your business, considering all the results. You can even outline the important facts which need to be fixed. There will be high, medium, and low priority work to plan accordingly.
All in all, a local SEO audit will help you to evaluate your current position, local SEO performance, and competitors' performance. Additionally, it will show you where your local search strategy gaps need to be plugged in to increase your rankings.
In short, it is a health check of your local SEO implementation, and performing it periodically is a good practice. So, this implies, a local SEO audit is absolutely worth it for every local SEO business to boost ranking, sales, and revenues.
Boost Your Local Business With a Local SEO Audit
SEO is a never-ending process, which requires time to show the result of your SEO efforts. Also, to ensure optimum user experience, Google makes several updates and changes in its algorithms every year.
That means, when you are done with the implementation of your local SEO,  you need to constantly monitor or track your progress to boost your local business. Therefore, you need to conduct a local SEO audit on a constant basis.
So, while performing a local SEO audit, you can consider this guide about what is a local SEO audit and how to do it. It will help you find and fix all the issues of your site and lead you to stay ahead of your competitors.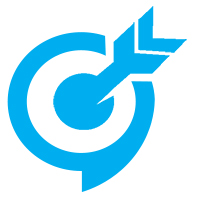 Giant Marketers is one of the fastest-growing and leading digital marketing company in Bangladesh. Its primary goal is to help clients to grow big with result-driven strategies and 10+ years of experience in the industry