Giant Marketers is one of the fastest-growing and leading digital marketing company in Bangladesh. Its primary goal is to help clients to grow big with...Read more
If you run a local business and want to boost your website to reach more and more organic local customers, local SEO is what you need.
Did you know that 46% of all Google searches are local? In that case, if you own a local business but don't have your local SEO in order, you're definitely missing out on all the opportunities to reach a big amount of customers.
But, you don't have to worry, as this practical guide will walk you through all the basics of local SEO and help you to learn how do you perform local SEO. So, are you ready to turn your local online traffic into sales? Then let's dive in.
Why Do We Need Local SEO?
Optimizing your website with local SEO means having more organic local traffic, conversions, leads, and revenue. But how?
When users in your geographical area search for products or services related to your business, local SEO will ensure showing your site for the relevant search on the top of the search engines. And when people find you at the top of the search result for their query, your site's visitors will automatically improve, and as a result, your sales will increase.
However, let's see some stats and trends to understand why you need local SEO for your business.
97% of search engine users searched online to find a local business.
To find a local business, almost 86% of consumers rely on the internet, and 29% of them search for local business at least once a week.
76% of local searches on a mobile device either visit the business or call within 24 hours.
According to RankRanger, 29% of all Google search results contain a local pack.
More than 50% of 'near me' searches result in a store visit
So, from all these stats and data it is clear that local searches make up a huge part of the SEO world. In this case, if you can bring your local business to the top of the SERPs for relevant searches, there's a good chance to get a huge customer to walk through your door.
Next, let's find out how a successful local SEO campaign will; help your business to grow-
It will increase your website's visibility for relevant local searches as well as ranking in the SERP.
Your website's organic traffic will increase and help you to get a higher conversion rate.
Helps you to earn more potential and qualified leads.
With local SEO you can easily outrank your competitors.
Mobile users will find it easier to locate your business.
Your business will be found on Google Maps, local directories, or different social media channels.
What Is Local SEO for Small Businesses and How Does it Work?
When it comes to competing with big brands, most small businesses find it really difficult with their limited budget. This is where local SEO works as a powerful strategy to help small business owners to compete with the larger brands.
Actually, local SEO is the process that involves several local SEO best practices to improve your website's search engine visibility for local searches. In addition, it requires building strategies to improve organic traffic from searches performed by the customers of your nearby area.
That means, when customers are looking for your relevant products and services, local SEO brings your site in front of them. As small business owners, site owners often find it difficult to manage all these things.
The best part is there are SEO agencies that provide local SEO services for small business, following local SEO best practices. They will build local SEO strategies for your business so that no stone is left unturned.
Now that you know what local SEO is for small businesses let's find out how it works.
Well, there are numerous ranking factors that work behind your small business to get ranked at the top of the SERP. According to Google, local results primarily depend on-
Relevance
Proximity
Prominence
All these factors are combined by search engines to find the best match for relevant searches."
This means if as a small business, you want to dominate the local search results you need to build your site relevant and prominent to google. And only local SEO can make this possible for your business.
What Are the Top Local SEO Tools?
Before getting started with performing local SEO, you'll require some tools which are specialized and focused on local SEO. With the help of these tools, you can do everything from keyword research to tracking the local listing, ranking, and conversion. So, here's the best local SEO tools for you-
We will also share some more tools which will be required for each step below.
How Do You Perform Local SEO?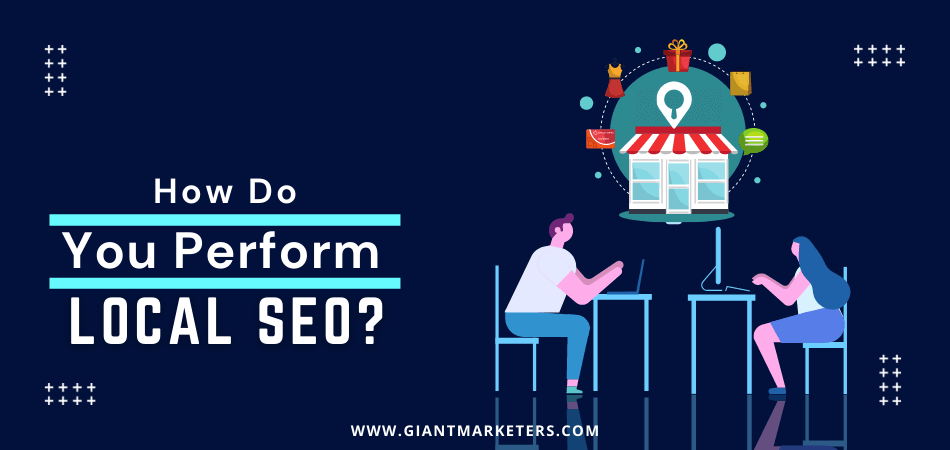 Local SEO comes in multiple steps and solutions to increase your website's performance, visibility of your brand and ultimately increase sales.
But how do you perform local SEO? Well, if you are unsure about doing local SEO on your own, the best option will be hiring a local SEO services company. They can effectively optimize your business for local SEO and boost your site's traffic, leads, and revenue.
Apart from that, here are 11 key tips that can help you effectively perform local SEO for your business. So, let's get started!
1. Optimize Your Website for Local SEO
It doesn't matter how much you do local SEO; no customer will contact you if your website is not optimized properly. Also, it will be really hard for you to climb the top-ranking position.
So, check your website's issues and find out the areas where you can make improvements. Here are the best practices that will make sure that your site is optimized with local SEO.
Create a dedicated contact page including your business NAP (name, address, and phone no) and email. You have to make sure that your NAP is consistent all over the web.
Build a separate location page and include all your business addresses. If you have 10 locations, you should display all your location's complete names including addresses, phone numbers, and you can also use images of your different physical offices.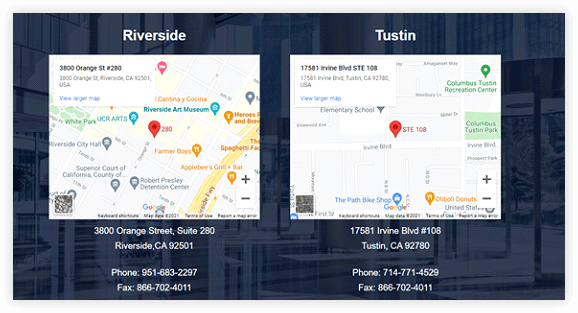 Image source: Rice & Rice law firm
For each location, ensure to add their specific location's map. It will make it easier for customers to find your locations.
Your contact no. should be clickable on the mobile phone. This way, customers can call you directly by clicking the phone no you've provided.
Add customer reviews, testimonials, case studies, and achievements to your site. People feel confident by seeing these and consider you as a real business.
Make sure to optimize your pages with schema markup so that Google can easily understand what your website or pages are all about. Also, schema helps your business to get local rankings.
Local SEO is all about making it easier for the customers to find you quickly and easily when looking for your relevant services and products.
And when they manage to find you, your website is the first thing that can convince them to become a potential lead. Therefore, it is essential to follow the above points and make your site optimized for the customers.
2. Create a Google My Business Account
If you want to improve your local ranking on Google Maps and gain more visibility for local search, the most effective way for you is to optimize your Google listing. And so, you need to create a Google My Business account for your website. This will help your site show up in Google Local Search results for relevant searches, Google Maps, and Google Search Knowledge Panel.
So, here's how to customize your Google My Business profile-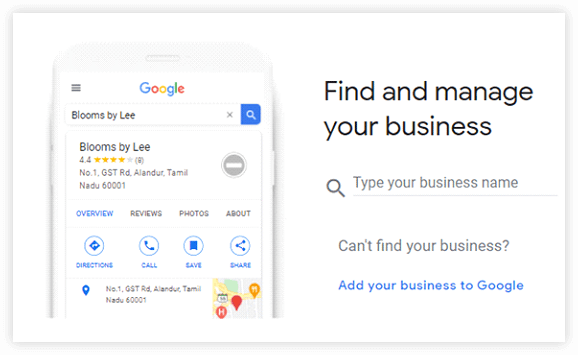 First, you need to create an account and then verify your business ownership.
Provide all the updated and accurate information of your products and services, location, hours of operation, and payment methods.
If you have a logo and photos, add them so that customers can see a glimpse of your business.
Share updates about your new products, events, and special offers.
Invite customers to write reviews and rate your products and services. Make sure to encourage and respond to each Google review, honestly.
Be very careful when providing your details; they should be accurate and consistent all over the web.
3. Build Local Citation across Business Directories
Citation means listing your business in local directories or anywhere on the web, mentioning your business name, address, and phone no. It is the 5th most important ranking signal for local businesses.
Following are the lists of top online local business directories and top business listings for specific industries.
To make the citation and directory submission error-free and accurate follow the below steps-
We've already mentioned many times above that your NAP should be relevant, accurate, and consistent. This is because 41% of the total ranking issue is citation or NAP inconsistency, which is also the no 1 common ranking issue.
Make your business cited in all directories specific to your industry.
To make the process easier, you can use data aggregators like Data Axle, Neustar Localeze, Factual, etc. These aggregators will help you by distributing your business information to hundreds of other websites.
Make sure to get a backlink to your website. This way, your potential customers will find it easier to get in touch with you.
Provide a thorough and detailed summary of your business.
Just like the local directories, ensure to get your business listed in the local chamber of commerce and other local business associations.
Don't forget to track your citation status; it will help you to prevent losing the citations. Tools like Screaming Frog or Little Warden tools can help you here. In addition, to identify what online directory listings you have claimed and which you've missed, you can use automated tools like Yext or Moz Local.
4. Do a Local Keyword Research
For a successful local SEO campaign and to reach more and more local customers, keyword research is one of the most crucial factors. Through local keyword research, you can uncover all the keywords or phrases that your potential local customers are using while searching for relevant products and services.
To start your local keyword research, here are some tools that you can use-
Using these tools, you will get the metrics like monthly search volume, CPC, competition, etc., and choose the most valuable local keywords for your business. Also, you need to consider some other things while conducting keyword research. So, here they are-
List out long-tail keywords usually; they include three or more words.
The keywords should have lower competition and a decent search volume.
Look out for competitors' keywords which they are ranking for.
5. Create Location-Based Content
Once your keyword research is done, and you have a list of your best suitable local keywords, then move forward to creating content around them. Location-based content is really powerful to draw the attention of the local audiences and rank in local search results.
So, your content strategy should include-
Be specific and very clear when writing about your business goals, products, and services.
Writing blog posts about recent incidents, activities, and local news stories.
Promote local causes through your content.
If you run your business from a different location, make sure to create specific content for each location to target the different area's customers.
Optimize your content by mentioning area-specific landmarks and hotspots.
Pay attention to writing about locally relevant topics like local news, events, your business's engagement in your local community, etc.
6. Create High-Quality Backlinks
High-quality links connected to your site are essential to boost your local SEO strategy.  With backlink quality and relevancy matters the most, as toxic or irrelevant backlinks can hurt your site's ranking. On the other side, with quality backlinks, Google will consider your site authentic and trustworthy.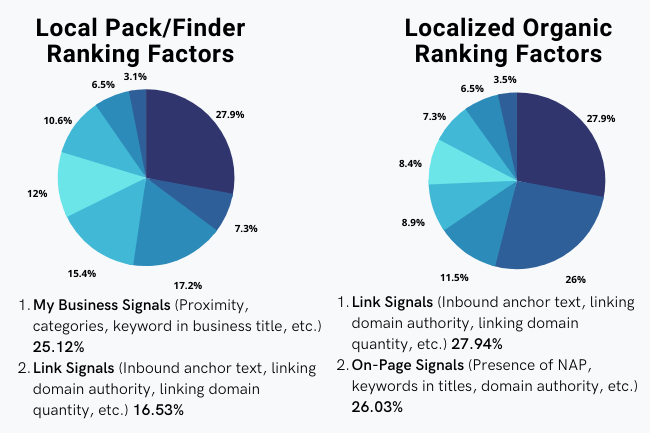 So, let's see hope to get quality backlinks-
Create informative and quality content and guest post them on high authority sites relevant to your niche or industry.
Focus on linking local influencers to your social network or email.
You can also reach out to your industry leaders and bloggers and ask to share and link to your content.
Do competitor research and find out the backlink profiles they are linked to and their sources.
Check for both no-follow and do-follow links
7. Optimize with Structured Data
If you want to make your business stand out in the search result, you should focus on getting rich results. This will help you to add additional information and images of your business or website in the search results. With the help of schema markup or structured data, you can make this possible.
Remember, there is no guarantee that Google will display additional information; still, it's worth exploring to get the most out of it. To create your schema markup or structured data, you can use the Hall Analysis tool; it will make the process much easier.
8. Make the Website Mobile Responsive
Did you know that more than half of online traffic comes from mobile devices? In fact, 30% of mobile searches are location-related. That's why it is crucial to make sure that your site is mobile-friendly. In that case, run a mobile-usability test and look out if your site is mobile-friendly or not.
Also, you can see the following tips to make your site more user-friendly.
Ensure your site loads quickly, and it should not take more than three seconds to load.
Use readable fonts and make the CTA button bold and easy to access.
Use smaller-sized images and also use images to provide only the details you need.
Provide a bug-free interface
Ensuring the mobile site is easy to navigate
9. Stay Active on Social Media
Social media marketing has a huge positive impact on your local SEO strategy. It will increase your brand awareness, send traffic to your site and blogs, help you to earn more backlinks from local influencers, and gain more reviews.
Also, it will boost your site's trust signals and develop a meaningful relationship between you and your customers that will lead them to purchase your products and generate more sales and revenue.
To get started, you just need to create profiles on social media like Facebook, Twitter, Pinterest, Instagram, LinkedIn, YouTube, and others. And then, share your local content, blogs, local news, recent industry updates, etc on your social media platforms. Also, to make the audiences engaged you can create interactive polls, games, and quizzes.
10. Actively Manage Customer Reviews and Ratings
Customer reviews and ratings not only help you to optimize your Google my business profile but also encourage new customers to take services or purchase products from your site. So, do the following to encourage your customers to give reviews and ratings-
Help your customers to find and review your business by creating a link.
Place the URL above to your website and marketing materials. This will remind the customers to give a review.
Encourage customers to give reviews on your website, social media, and third-party review sites.
Once the transaction has been completed, you can demand a detailed summary of your service or products.
You can send an email or text requesting your customers to write their reviews.
Once getting any reviews, make sure to respond to those honestly. It will help to build trust with customers.
11. Optimize for Voice Search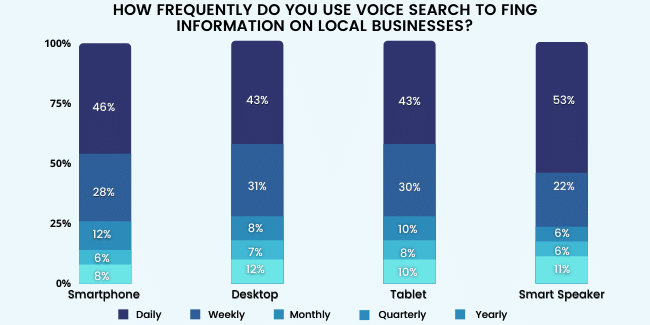 Voice search is exponentially increasing; thus, optimizing your website for voice search becomes crucial. While searching with texts, people nowadays also use long-tail keywords for voice search. That is why you need to optimize your content to match the conversational language.
Usually, with voice search, people usually want a quick, useful, and specific answer, so you need to provide the exact answers in your content. Also, target long-tail keywords, optimize your content for PO which is position zero results of search results and create easy to digest content.
How Do I Test SEO Locally?
Once the local SEO implementation is done, you have to focus on monitoring and testing your site. This should be done frequently to make sure fixing issues as soon as they occur.
You can set up a Google Analytics tracking to monitor and stay informed about the performance impact. Otherwise, you can't even get if your local SEO initiatives lead you to real results and bring revenue to your business.
Another aspect is auditing. Simple things like missing title tags, broken pages, larger files, and confusing internal links can significantly impact your rankings. Therefore, you can use the Site Audit Tool to get a list of errors and issues to fix. Also, don't forget to check the mobile stats of your site. Also, you can use RankTrackr, RankRanger, Google's structured data testing tool, etc. to make sure everything goes well in your local SEO.
Conclusion
Fighting to get the top ranking position in the SERP and survive there for a long time can be tough, especially when you're a small business. Still, local SEO is really important for your small business's success.
Many people rely on search engines to find local businesses to get products and services. Thus, it is critical to optimize your site with local SEO and boost it to rank top for local searches online.
In this guide, we've shared the processes for how do you perform local SEO. we hope now you've learned its importance, how it works and how is local SEO done. So, this is the end of this guide; we hope you find it useful.
If so, you can also share your thoughts with us; you can ask if you have any confusion or queries regarding this guide in the comment section below.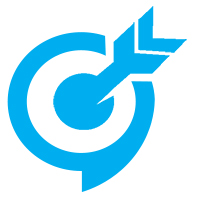 Giant Marketers is one of the fastest-growing and leading digital marketing company in Bangladesh. Its primary goal is to help clients to grow big with result-driven strategies and 10+ years of experience in the industry