I'm Nazmul. I work as a Technical SEO Analyst at Giant Marketers, helping clients with all things related to technical SEO and the latest developments...Read more
Hello, dears! Hope you are all well during this pandemic situation. As before, your eagerness about our project enforced me to start writing about it. Today I will talk about RankDrop in Google Update and Success in Parasite SEO. So, let's take a clear look!!
Project Name: GM Adsense Case Study Live Project-1

Project Collaborator: GM All Team Members

Proprietor of The Project: Giants Marketers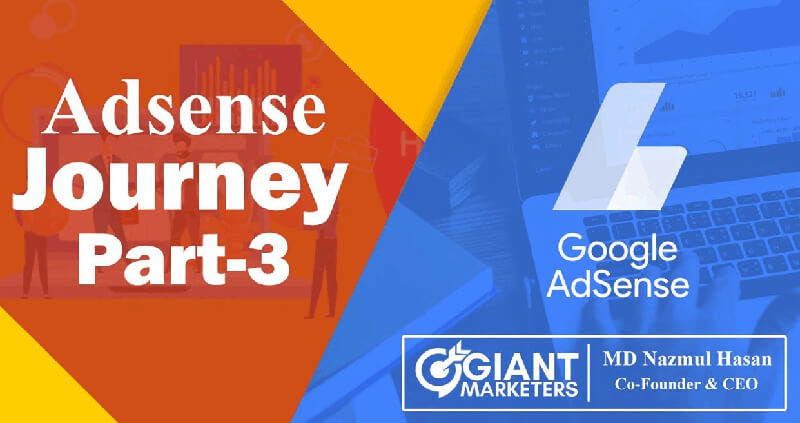 Update to Reach the Goal
As you know that our goal was to reach 500 dollars earning per month through AdSense or the Affiliate Monetization. Although we have achieved this in just 2 months.
However, I will continuously give all the positive, negative updates on the site, so that it can help you further to your work.
Rank Starts to Go Down After Google Update

Today's screenshot:

Rank Drop Screenshot: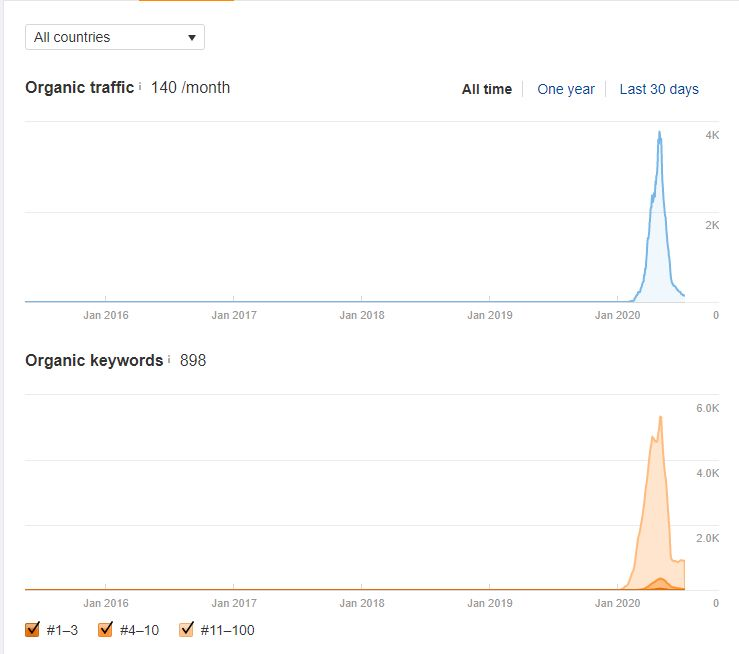 Earnings Screenshot:

Today's Earnings Screenshot: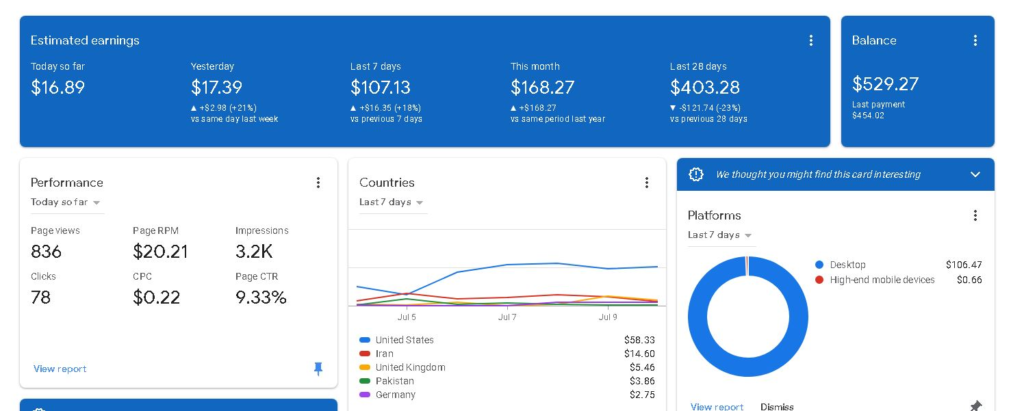 What Has Been Done Since the Last Update?
Parasite SEO: We have been thinking of applying Parasite SEO since the end of March to keep visitors. So, we have been working with it for a long time.
For those who are new, Parasite SEO can be summed up.
Parasite SEO means that you will rank a third party authority site without ranking your own main site with different keywords, and that third party authority site has included your main domain. In that case, the user will enter your site by clicking on that link to get the necessary information.
For example, if you have posted on medium.com targeting a keyword, you will see that if the keyword is low competitive, then it will easily come to the first page of Google. Many times you can backlink by targeting a parasite, that parasite will rank before your site. You can check if you don't believe.
Note: However, not all keywords may be effective.
We had worked on Parasite with Chrome extensions, after these were approved, there was no rank. But this time after Google's update, our maximum extension has moved to the first page because in this update, Google has given priority to the authority sites. Anyway, even many people rank well with Pinterest, Amazon pages and drive good visitors to their website.
Due to this Parasite SEO, even after the organic traffic of our site has dropped after the Google update, we are getting around 300-500 referral traffic every day. We are also getting 100 from other search engines including Bing.
New Keyword Research:
At this stage, we have chosen the on average competitive keywords. For instance, we have randomly picked the low, medium, and high competitive keywords.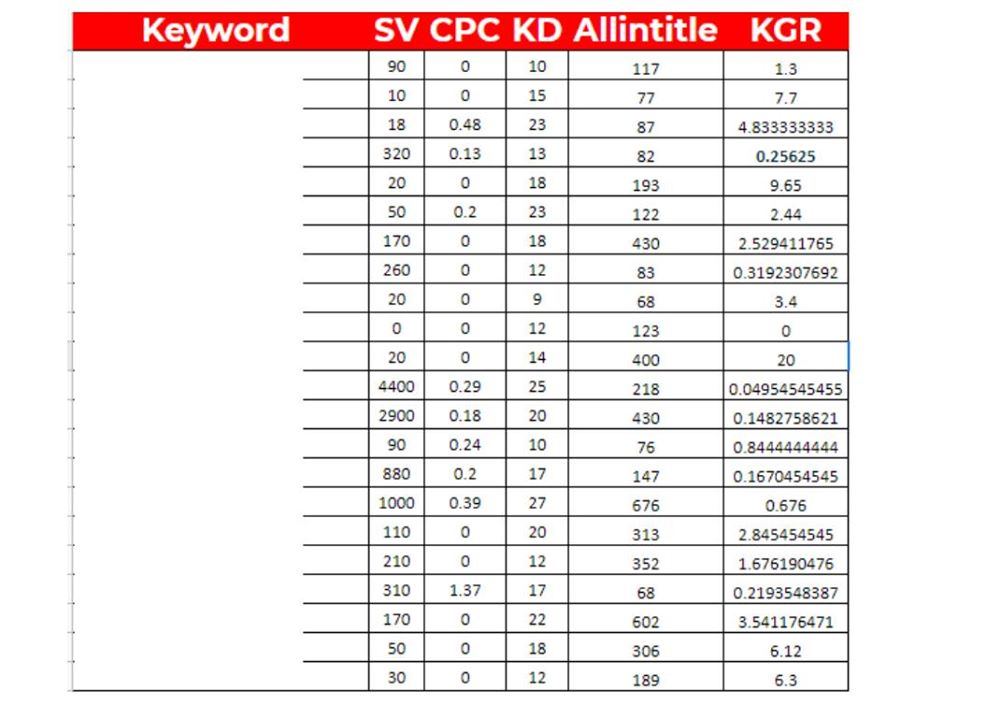 This time we did not give any extra effort, I did research directly and have written about what I got related to Exact Nish. This time I didn't pay much attention to CPC, and the search volume. You can understand by looking at the screenshot below.
Content:
All the articles are written with our in-house writer.This time we have used some broad articles on the same niche. Some of these articles were about 2,000 words.
Keywords, and LSI placement are as before. The main keyword is used 3 times in each article- in the first paragraph of the article, in the middle and at the end of the article. Occasionally a few LSIs (keywords that are semantically-related to the topic) have been added.
An image has been added after the first paragraph. In some posts, videos and screenshots of different techniques have been added according to the type of article.
Article Published List:
| | |
| --- | --- |
| Month | Published Article |
| January | 28 |
| February | 20 |
| March | 58 |
| April | 29 |
| May | 49 |
| June | 98 |
And for July, 34 articles are scheduled.
Note: What I have tried to maintain here is to publish a minimum of 1-2 articles on the site every day.
Backlink: In May-June, 3 guest posts have been backlinked. I took the backlinks for 2 posts, not with Exact Anchor. I did it with the related anchor. However, for the Google update, there is no improvement in all those keywords
Current updates of the site
Site Age: Almost 6 Month (Working Time)
Article: 205,521 Word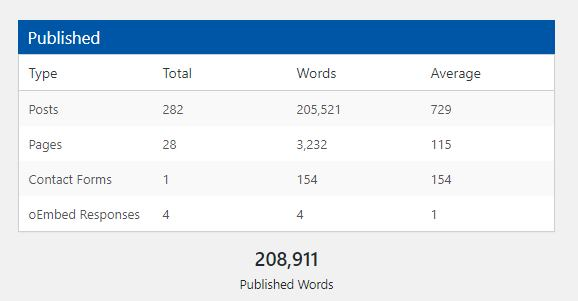 Ahref Data: UR 28 – DR 12 – RD-112- Organic Keyword- 898 (Drop) -Organic Traffic-220 (Drop)

Moz Data: PA 26- DA 18 – Spam Score 3% – Linking Domains 91

Majestic Data: TF 12 – CF 25

Visitors: 500-600 Organic Per Day according to Google Analytics. Here maximum referral traffic comes from Parasite SEO (I have already discussed about the Parasite).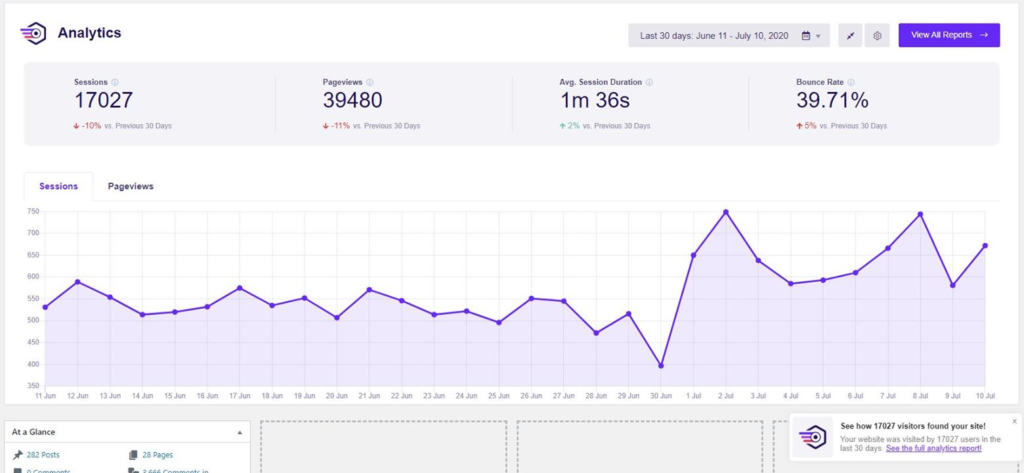 Earning:
We have monetized the AdSense on March 13th, then it took time to update some things like submitting passport, verifying, Adsense placement etc. But now everything is fine.
After that, it was going well in April-May, but after Google's update in June, the traffic increased one day and went down the other day, so the earnings also went down a bit.
Earning in March:
Our total earning in March was 202 dollars. As you know that we had monetized AdSense from March. So, what's your perception, is it enough for the first month?

Earning in April:
Our total earning in April was 507 dollars. It was more than double!! And we have reached our goal only within 4 months. Won't you appreciate us?

Earning in May:
This month, Google has updated its Algorithm.Due to the new update almost the maximum number of keywords have lost their position that lowered our earnings. Our total earnings in May was going down to 461 dollars.

Earning in June:
Our total earning again crossed 500 dollars in June.You may know that Google has given priority to the authority sites through its new update. And We have successfully overcome it and earned 529 dollars in June.

It's again. Won't you appreciate us!! 🙂
Current Condition of AdSense

Keyword Ranking:
Almost maximum number of keywords has dropped since the update, yet has not come back well. The maximum is on the 2nd-3rd page. Hopefully we will recover it soon.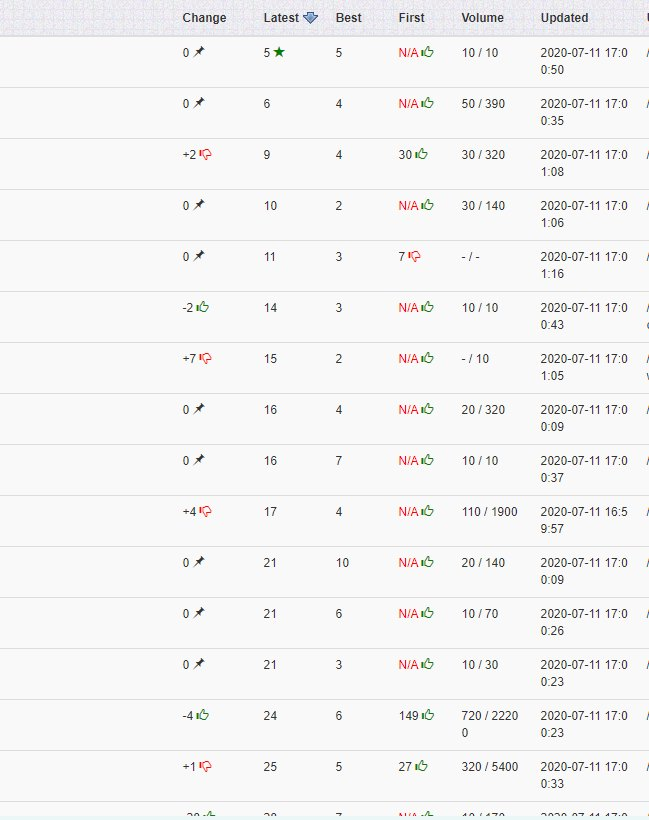 Spend So Far
Since everything is working in our in-house except guest posts, I am publishing things with a standard value:
Article = 880 USD
3 Guest Post = 75 USD
Total: 785 USD ( 1 month)
So
Total Invest: 434 USD ( 2 month) + 785 USD ( 1 month) + 955 (3 month) = 2174 USD
Earnings So Far
| | |
| --- | --- |
| Month | Earnings(USD) |
| January | 00 |
| February | 00 |
| March | 202 |
| April | 507 |
| May | 461 |
| June | 529 |
| | Total=1699 USD |
Next Prospective Plans
We will try to recover the rank drop that happened due to Google update, because if no drop happened yet, at now our earning would be about more than 1000 dollars per month.
There will be an attempt to give some effective guest posts.
We will not give any new content immediately. Some posts are scheduled and they will continue.
The AdSense journey of our project was not so easy, we the Giant Marketers team have given much effort behind it but the worth of our satisfaction of reaching the goal is beyond the efforts. And, of course, you guys really deserved thanks from us for supporting us. Thanks dear!!
Hopefully, our sharing strategies will be much helpful to those who are already running an AdSense project or willing to start one. And don't forget to read out our next case update, some more surprising implementations are waiting for you. You will get it available here. Best of luck!!
I'm Nazmul. I work as a Technical SEO Analyst at Giant Marketers, helping clients with all things related to technical SEO and the latest developments in search. My interest in the technical side of SEO was sparked early on in my digital marketing career, and has increased with each project I've worked on - both agency-side and now within SEO Tools.