I'm Nazmul. I work as a Technical SEO Analyst at Giant Marketers, helping clients with all things related to technical SEO and the latest developments...Read more
I'm excited to bring our new project to you! The project age is almost two months. Here, I'm going to share the story behind the project and demonstrate to you the scenarios of it that continuously help us to go a slight ahead to our goal.
Project Name: GM Adsense Case Study Live Project-1

Project Collaborator: GM All Team Members

Proprietor of The Project: Giants Marketers
However, from now the summary of this project will be informed every month. So let's start with the initial part of our Adsense Journey.
Our Mission
Our goal is to reach the site at that dimension to earn a minimum 500 USD per month through AdSense or the Affiliate Monetization.
Picking a Niche and The Reason For Taking The Niche
Sometimes we go through different websites for getting our desired results, and even we don't think twice to click on the internal links of a post that tells us you will get your desired results here.
We've picked a niche that's in demand that people will search for a lifetime, and the keyword ideas for that niche are around a few million, and even new keywords are being created every day.
However, I will try to cover articles with keywords whose CPC is within a minimum of 50 cents to 10 dollars. Because, our goal is to earn a minimum of-500-1500 per month with 1000 visitors per day.
What Has Been Done So Far?
It's a newly launched project but the dream is much older. That's why we have put the steps according to our preplan.
We have afforded the domain in November. And work started in full swing from January. Due to the busy schedule, after working for a while, the work was off for about 15-20 days.
Ok, let's drive into the steps that we have taken to launch the project.
Domain-Hosting: Domain has been taken from "Resell Biz".We have added shared hosting from "A Small Orange". There is no special reason for taking up domain hosting from that company. It's the intent of randomly tasting different companies. So, we want to try everyone's service.
CMM, Theme Design, and Plugin: Here we have used WordPress CMS and the free Theme of WordPress Directory. It's simple and lightweight.
Some necessary plugins have been used to facilitate the work: Author Bio Box, Autoptimize, Contact Form 7, Contextual Related Posts, Easy Table of Contents, Google Analytics, kk Star Ratings, Link Whisper, Yoast SEO, etc.
Keyword: The first thing we emphasize when it comes to keyword research is that some of the most competitive keywords with low search volume have a CPC average of $ 0.50 to $ 5.00. Some tools have been used for keyword research and the matrix of competitors has been checked manually.
The keyword research tools we have used including Keyword Everywhere Premium, Ahref Premium, Keyword Finder Premium, Keyword Surfer Chrome Addon free, KGR Data. Apart from these, the USA VPN has been used to scan out the competitors' sites that are shown on the browser for that keyword search.
In that case, we have taken the keywords against which there were 4-5 low PA DA (below 20) sites, new sites, low UR DR (below 10 DR) sites on the 1st page of Google.
Content: According to my niche, each of my posts should have a maximum of 800 to 1500 words. If the article contains more than this, it will be tough for the user to find out the actual information in the article.
As such, have kept the length of the article within 1 thousand words on average. The main keyword is used 3 times in each article, in the first paragraph of the article, in the middle, and at the end of the article. Occasionally a few LSI (keywords that are semantically related to the topic) have been added.
An image has been added after the first paragraph. In some posts, videos have been added according to the type of article. And content is written in medium quality.
Article Published List:
| | |
| --- | --- |
| Month | Published Article |
| January | 28 |
| February | 20 |
Backlink: About 150 foundation backlink have been created so far in January and February, and all have been submitted to the premium index immediately.
Some socials have been shared on different social platforms. Maximum backlinks are Branded (anchor text that uses the brand name), Naked (directly uses the URL), and generic anchors ( uses the words like "website", "info", "link" or the phrases like "click here", "read more", "visit this page"). All the backlinks are created for Homepages.
Current Updates of The Site
Site Age: Almost 2 Month (Working Time)
Article: 40,577 Word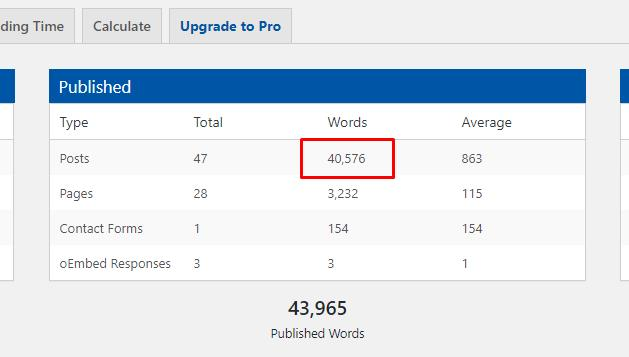 40,577 Word Article Prove
Ahref Data: UR 20 – DR 3.7 – RD-43 – Organic Keyword-1.5K-Organic Traffic-286

Ahref Data Prove
Moz Data: PA 23 – DA 12 – Spam Score 0 – Linking Domains 39

Moz Data Prove
Majestic Data: TF 8 – CF 7 – Live RD 93

Moz Data Prove
Visitors: 100 Organic Per Day according to Google Analytics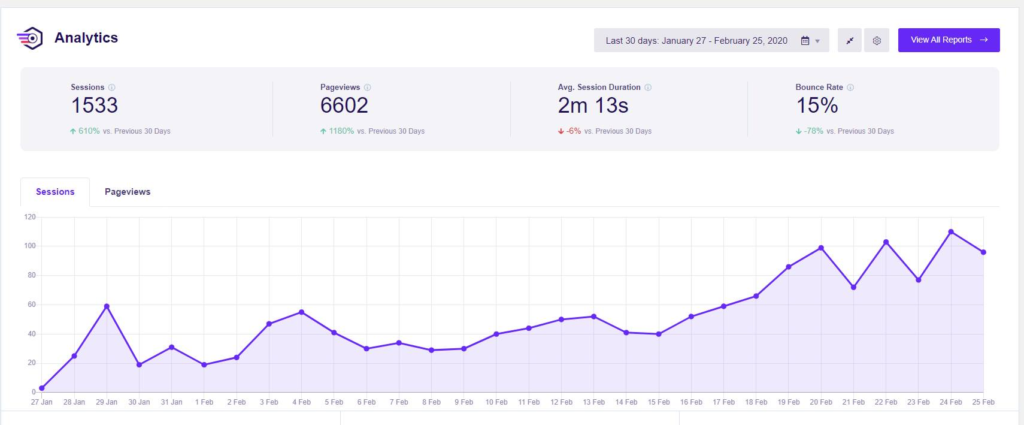 Visitors Prove
Earning: 00 (Because AdSense has not been monetized yet)
Spend So Far
Since everything is working in our in-house except guest posts, we are publishing things with a standard value.
Article = 320 USD ( Since I have said we would use medium quality article on our website, so it was priced at $8 per thousand words)
150 Basic backlinks = 99 USD
Social Signal = 15 USD
Total: 434 USD ( 2 months)
Next Month's Plan
Fresh 10 Web 2.0 With Handmade Content
10 Real Outreach Guest Post Niche Related
Minimum 50 and Max 100 content
Thanks a lot for investing your valuable time to read out this case.
And feel free to put your question or suggestion in the comment box.
Oh! one more thing, if you are interested to know about the new effective strategies that we have implemented on our project, you will get it available here.
I'm Nazmul. I work as a Technical SEO Analyst at Giant Marketers, helping clients with all things related to technical SEO and the latest developments in search. My interest in the technical side of SEO was sparked early on in my digital marketing career, and has increased with each project I've worked on - both agency-side and now within SEO Tools.