Giant Marketers is one of the fastest-growing and leading digital marketing company in Bangladesh. Its primary goal is to help clients to grow big with...Read more
When you think of becoming an affiliate marketer, the first thing that comes to your mind is probably, "is affiliate marketing worth it."
Once you start researching about it, you'll find a massive amount of information, myths, rumors, advice, hacks, promises of making money while you sleep, and many many more regarding affiliate marketing.
That's the reason people are often confused by this type of information, and it becomes really difficult for them to understand which is true and which is hype. Therefore, to make things easier for you, we have developed this guide about affiliate marketing.
So, let's dive into this guide and read on to find out more.
What Is Affiliate Marketing?
Let's start with the basics first. So, what is affiliate marketing?
It's a simple process of promoting other persons or a company's product in return for a commission for each sale. Essentially, affiliates do the marketing or promotion of products on behalf of a merchant, intending to refer costumes and conversions to the merchant's website.
For every conversion and purchase, the merchant will pay the affiliate a certain amount of commission. And the more sales made by the affiliates' referrals, the more the affiliate can earn. That's why affiliate marketing is known as a great way of passive income.
How Does Affiliate Marketing Work?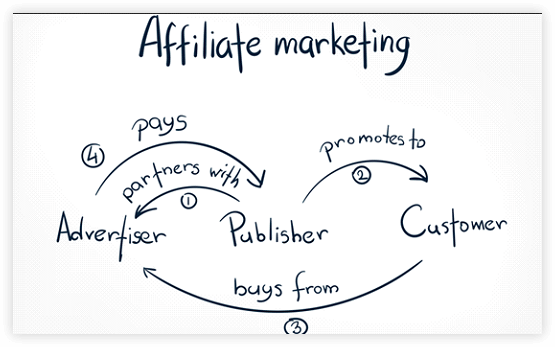 To start with affiliate marketing, you must have a website, YouTube channel, or app to promote the products. For example, if you are thinking of doing Amazon affiliate marketing, you must build an Amazon affiliate niche website first.
So, if you have no idea about building or designing an Amazon affiliate website, you can hire an agency to help you make the best website. Once you are ready with your website, move to find an affiliate network or program to start your affiliate marketing journey.
While choosing a particular affiliate program or network, make sure to consider the following factors.
Type of products or services,
Products must fit within your niche.
Payment methods
Commissions rates and earning per sale
The affiliate network must be desired by your target audience
Product quality
Vendor support, reputation, etc.
If you find your best match, just sign up for the affiliate marketing program and wait for acceptance. After that, the real work will start. You need to build custom links or special links for products you want to promote on your site.
Then, you should start creating content, adding those product links naturally without being spammy, optimizing content, and publishing on your website. The custom links will help track when users make a purchase by clicking your website's link.
So, here are the brief steps of how affiliate marketing works-
Step 1: Select your preferable niche
Step 2: Sign up or join an affiliate program
Step 3: Promote products & offers on your site
Step 4: Track & optimize conversions
Step 5: Receive commissions
Usually, the affiliate network sends payments once you reach the minimum payment level. The payment methods vary in different networks but typically most networks include PayPal, bank transfers, and checks.
Benefits Of Affiliate Program
A common myth about affiliate marketing is that it really doesn't help make much money. But the fact is it's not true. If you can use your knowledge, expertise and strategize the affiliate campaign perfectly, it can help you in earning a lot of passive income. Not only this, there are numerous advantages of doing affiliate marketing. So, let's take a closer look at the advantages.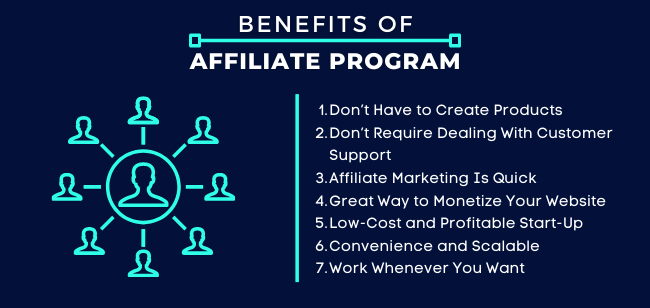 You Don't Have to Create Products
With affiliate marketing, you don't need to produce your own products, which require a big budget. Apart from that, producing products is really time-consuming, it takes anything from 30 days to 2 years. However, affiliate marketing helps you by not letting you do all of these.
Do Not Require Dealing With Customer Support and Return
When it comes to dealing with customer service and processing returns, it requires a full-time job and additional costs to the vendor. But as an affiliate marketer, you don't need to worry about customer service and product returns. This is the responsibility of the product owners.
Affiliate Marketing Is Quick
Considering creating and then promoting the product, affiliate marketing is much quicker. Instead of spending months or years to produce the products, you can promote products with some simple approaches.
A Great Way to Monetize Your Website
It is a legal and profitable way to monetize your website. But you need to be careful choosing the correct products and stick to the rules and regulations of the affiliate network.
Affiliate Marketing Is a Low-Cost and Profitable Start-Up
Affiliate marketing is a low-cost as well as profitable method. And if your site already has a good audience, it will be the best way for you to earn profits.
The basic things you will require are a domain name, hosting, an affiliate website, or YouTube channel, or an app to promote the products. And, of course, if you consider using PPC to get started, the cost will rise.
Convenience and Scalable
You can quickly find affiliate products. In fact, each time when you target a new topic for your website or email list, you will find a new affiliate product to promote.
However, when it comes to finding a new affiliate partner, it is always an easy option with all available affiliate platforms. All you need to do is follow the right processes of affiliate marketing and refer your audience to the affiliate network's sales page, and the rest is passive income.
Another benefit is its ability to scale the performance. To determine how your campaign is performing, you can track your site's traffic, clicks, conversions, net monthly sales, overall revenue, and all other metrics.
You Can Work Whenever You Want
The best part of affiliate marketing is, your time is your own. You can plan campaigns and schedule them at any time you want. So, if freedom is your first priority, affiliate marketing will be worth doing for you.
Can You Make Money with Affiliate Marketing?
Simply put, yes, you can earn a decent income with affiliate marketing. But the amount affiliate marketers earn varies greatly. But, you can get a general idea from the following stats. So, let's find out through some statistics whether you can make money through affiliate marketing.
Almost 80% of brands have affiliate programs.
According to Investopedia, "64% of merchants stated that they were making between 5% and 20% of their annual revenue from affiliate marketing."
A study by Statista showed that "in the US. the spending on affiliate marketing will reach 8.2 billion U.S. dollars by 2022, up from 5.4 billion recorded in 2017."

Source: Statista
35% of affiliate marketers earn over $20,000 a year.
More than 15% of all digital media revenue comes from affiliate marketing.
More than 73% of merchants stated that affiliate marketing programs meet their revenue expectations.
85% of customers check google reviews before buying any products.
In the US, the affiliate marketing revenue is estimated to be 5 billion.
The largest affiliate networks include thousands of merchants and 100K+ active affiliates.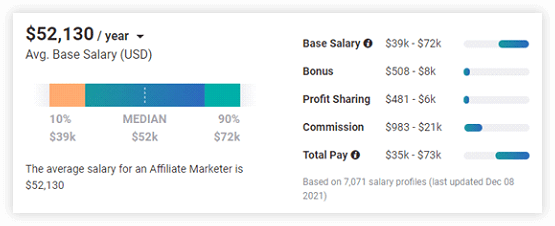 Typically, affiliate marketers can make thousands of dollars a month.
The most successful affiliate marketers earn six figures of income from affiliate programs. According to PayScale, the average income of an affiliate marketer is $52,130. In general, the top 10% of affiliate marketers earn $71,000, and the below 10% earn about $37,000.
All the above stats and trends imply the huge opportunities of doing affiliate marketing. Also, it is clear that some affiliate marketers are doing really great. So, if you get it right, you can also make a huge passive income.
How To Make Money Online With Affiliate Marketing?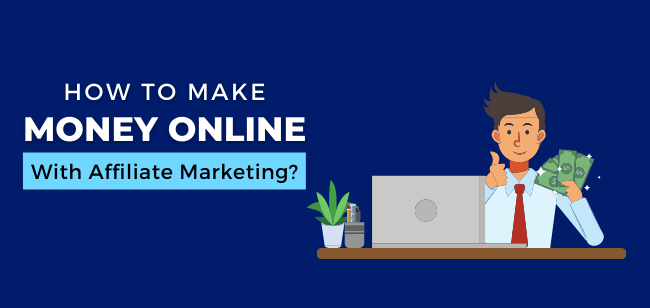 While affiliate marketing is comparatively easy to start with, that doesn't mean you can just jump into it without any preparation and planning.
To make the most out of it and be successful, you need to have a few strategies in place. This will help you to put everything correctly, reach the right people, and promote your products.
So, let's focus on some basic things that will help you make money effectively online with affiliate marketing.
1. Ensure Having A Site
First, you must have a website, YouTube channel, or app to promote the products. Once you are ready with the website, move forward to the rest of the steps.
2. Decide on Your Affiliate Platform
Begin the journey by finding the most suitable affiliate network for you. Then, compare the product variation, categories, commission rates, and payment methods. The network must be well-known in your niche.
You can determine this search with "affiliates + your niche" and go through the results to see if they have an affiliate program. Also, make sure to choose an affiliate network that people have trust and faith in.
3. Read The Terms And Conditions
Each network has different financial packages, limitations, terms, and conditions about how you can promote the products. You should carefully go through each of them and choose the one whose rules go with your site.
4. Choose a Profitable Niche
You need to choose the niche for your affiliate business depending on the product you have good knowledge about, and you can share your experience effectively. This way, you can narrow down the list of niches to ones you know the most. Also, consider commission rates for that niche as affiliate networks offer different rates for different product categories.
5. Choose the Right Products
Once done with the niche selection, it's time to go deeper into your niche and search for a product or service you want to promote. While choosing the product, ensure the user's interest in that product.
6. Start Creating Content
It's time for building review content for your site about the products you need to promote. Focus on creating quality content, as you may hear, "content marketing is the king." Only great content can convince customers to click on affiliate links.
People are becoming really picky; therefore, to get more sales, you must create something exceptional and unique that can catch the audience's attention to click through your links and make a purchase.
7. Add Your Links To Your Site
After creating the content, start building affiliate links or special links of products you are going to promote. And then, add the links on your review posts, blog posts, newsletters, long-form content underneath your videos on YouTube and social media.
8. Optimize Your Content
Once everything is done, you need to focus on driving traffic to the affiliate network. And to do this, you need to ensure people find your website when they search for relevant topics. This is where optimization comes into play. So, optimize your website and content and make the content published for the audiences.
Make sure to follow all the agreements, policies, terms, and conditions of your affiliate network. Otherwise, all your efforts will go in vain. So, when you are done with all the processes, you can effectively refer customers to your affiliate network.
And when they make a purchase by clicking through your website's affiliate link, the merchant will pay you the commission. For each sale, you will get commissions. This way, you can make passive income right from your home through affiliate marketing.
Is Affiliate Marketing Worth It?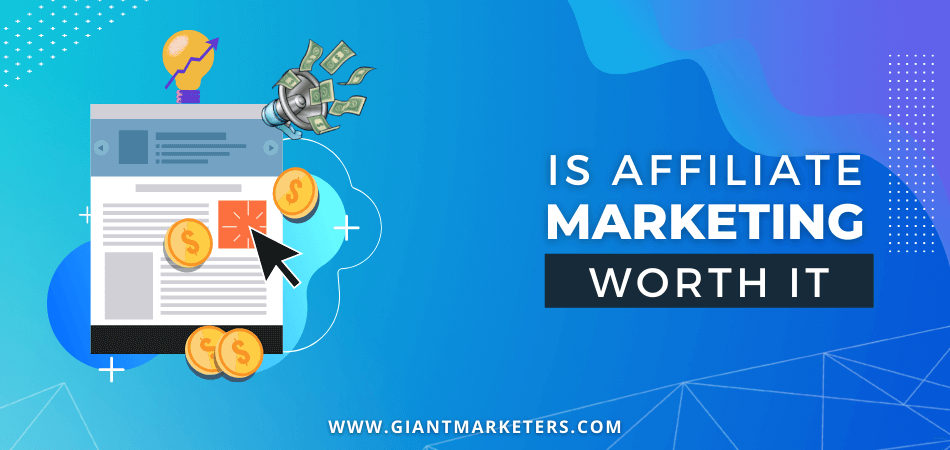 So far, after reading this guide, we hope it is clear to you that affiliate marketing is definitely worth doing. If done smartly and correctly, affiliate marketing can be a great and very powerful marketing way for you.
You can generate a good passive income by identifying the consumers in your target niche and converting them to customers more easily. This way, bloggers and YouTubers find ways to add something extra to their regular income.
And that's without any risk attached, major initial investment, or years of experience. Here are some more points about when is affiliate marketing worth it to you.
You have a passion and dedication for doing affiliate marketing
If you have personal experience with the product you are promoting
You have affiliate marketing experience
When your site already have good traffic numbers
If you have an email list
The product you are promoting on your site is complimenting a product you own.
When you know that you can add value as a partner
So, if you have all the above things in you, affiliate marketing is there for you. Just remember, whichever method you choose, ensure you are sharing relevant products with your audience with clear practices.
Lastly, the craze for online shopping, blogs, influencers, vlogs is rising rapidly. And thus, affiliate marketing is one of the best options available in the market right now to reach potential customers, generate sales, and earn passive income.
Conclusion
Affiliate marketing is a straightforward way to generate passive income online through monetizing content. The way online sales are increasing day-by-day, if affiliate marketing is done correctly, it can be a great legit way for you to earn an income.
You can definitely achieve levels of success with the right skill and strategy. As you have completed this guide, we hope, now you get the answer for "is affiliate marketing worth it." Well, in our opinion, affiliate marketing is undoubtedly worth doing.
Do you use affiliate marketing, and which affiliate network are you working with? Let us know which strategies work for you best by commenting below. Also, you can ask us any related queries about this topic.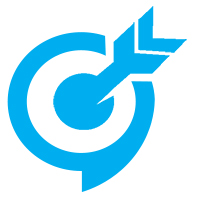 Giant Marketers is one of the fastest-growing and leading digital marketing company in Bangladesh. Its primary goal is to help clients to grow big with result-driven strategies and 10+ years of experience in the industry