Giant Marketers is one of the fastest-growing and leading digital marketing company in Bangladesh. Its primary goal is to help clients to grow big with...Read more
Has it ever happened to you that you've written the ultimate blog post that contained everything which your readers were looking for, but they actually couldn't find it?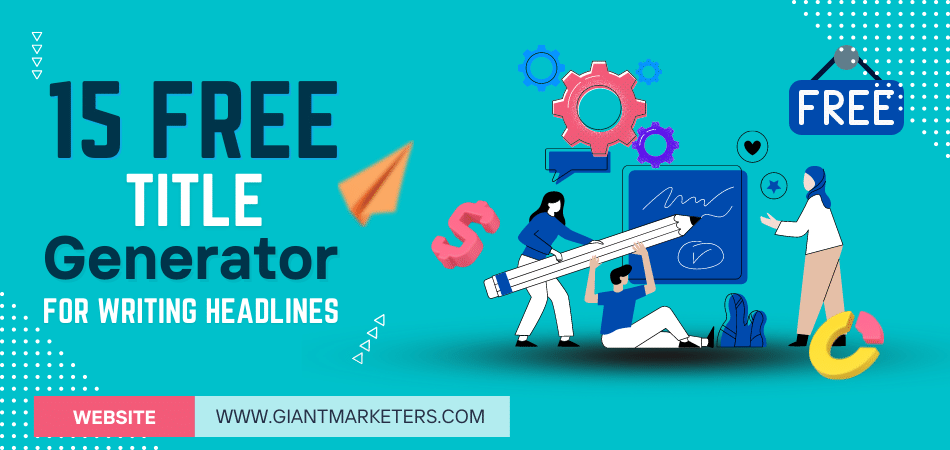 One of the main reasons for this can be you couldn't come up with the perfect blog title for your post. I know it's not a great feeling that all your hard work goes wasted, but unfortunately, many of us have faced this situation at least once in our lifetime.
Therefore, I came up with this guide, which contains the best 15 free title generator tools that can help you write magnetic titles. While you can create your own blog post titles yourself, these tools can help you pick the most catchy titles if you don't have the time.
Are you ready to learn more about these tools? If yes, then let's dig into them.
Why Should You Use Free Title Generator Tools?
A headline is your one chance to reach and attract visitors to your site. It's the first step to determine whether visitors click through it or not. Optimized blog titles are crucial to the success of your blog post and reach maximum traffic. Therefore, having a well-optimized catchy headline can create a good impression and convince the visitor to visit the webpage.
On the contrary, a poorly optimized headline can be a reason for your content marketing failure. In this situation, using title generator tools can be a great starting point for creating content headlines. Also, these tools will help you to create click-worthy, SEO-friendly, and catchy headlines.
Title generator tools create engaging headlines, keeping the user's interest in consideration for your content. All the title generator tools use automated technology to create effective headlines. These tools will significantly reduce the amount of time it will take to write creative titles on your own. You can conveniently use them to make every single click count.
Free Title Generator Tools for Writing Headlines
Your webpage and blog post headline play a vital role in getting clicks from the SERP and also social media. So, here I present the best 15 free title generator tools which you can use to create great content headlines.
HubSpot is a marketing, sales, management, and service software that helps your business to grow without compromising any aspect. It is well-known for bringing world-class tools to help you in your SEO strategies.
Among all the tools of HubSpot, its blog idea generator tool is much popular because it can generate amazing titles as well as blog topic ideas. Using this tool, you can generate enough topics for writing about a week absolutely free. These topics can be a great starting point to create masterpiece content for your web page.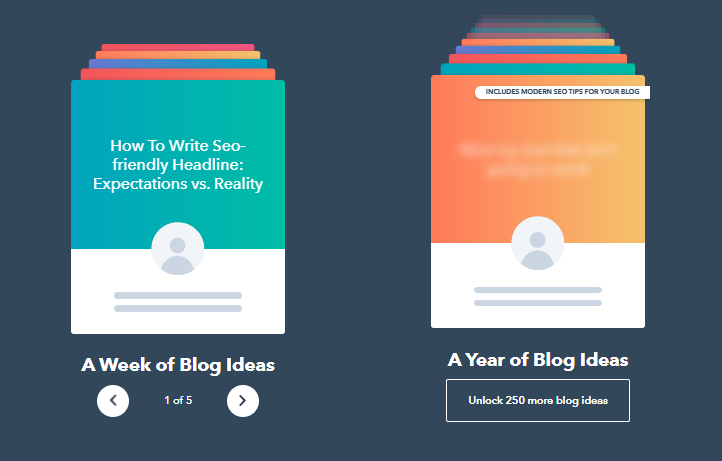 Using Process:
Enter up to 5 different nouns for which you want to write content.
After that, click on the add button and then "give me blog ideas."
Within a few seconds, this tool will show 5 different blog ideas. Also, you can unlock 250 more blog ideas, including modern SEO tips.
Features:
Do not monetize blog ideas generators with ads.
This tool never shares the blog ideas with others.
It generates all unique content ideas.
Provides topics for a few months to a year.
With the paid subscription, you can access 250 ideas with some modern SEO tips.
The Hoth comes with an array of tools to make your SEO process much more convenient. The blog topic headline title generator tool by the Hoth is fully functional and customized. By pressing a single button, this free tool will come up with your next headlines that will lead to more clicks to your content.
The best part of this tool is you can specify all the details to match exactly your content needs and get the best-suited headline. With this tool, you'll never feel writer's block. If you don't like the headline generated by this tool, you'll at least get an idea to work with creating a perfect headline.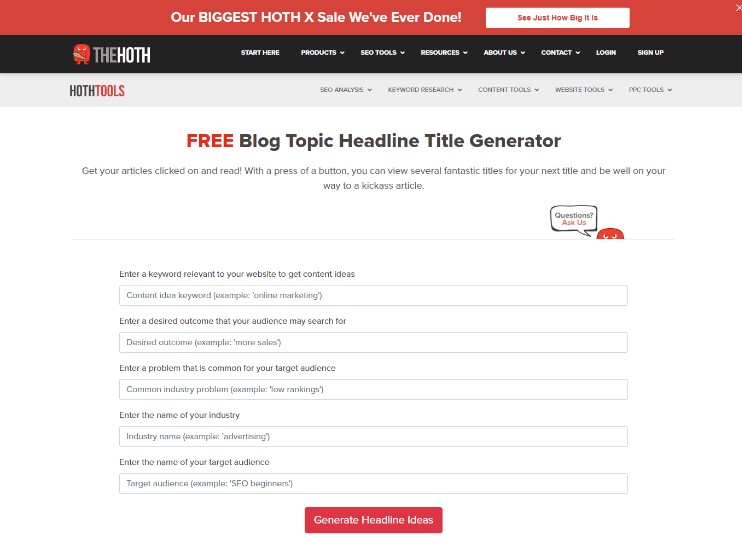 Using Process:
First, fill up the 5 different boxes with your specific information.
Once filling the boxes, click on the "generate headline idea" button.
It will show 10 different ideas at a time.
If you don't like any of them, you can get more ideas by clicking on "generate more ideas."
You can also get custom content about your selected topic.
Features:
The most functional and advanced headline generator.
Compare website type and niche to create the most suitable and custom title.
Provides several headlines according to the providing information.
Create customized SEO-optimized titles.
With the customized content headlines, it helps to increase CTR in no time.
Blog title generator by SEOPressor can generate almost any type of headline idea. For any niche, you can get unlimited blog post titles without even spending a single penny. This tool allows creating headlines with categories such as generic terms, brand or product name, event, industry, location, person's name, and skill.
You'll get endless headline suggestions, catchy titles, and other blogging topics by using this amazing tool. It doesn't matter what you are writing; it will generate a variety of titles for your book, magazine, article, and even blogs.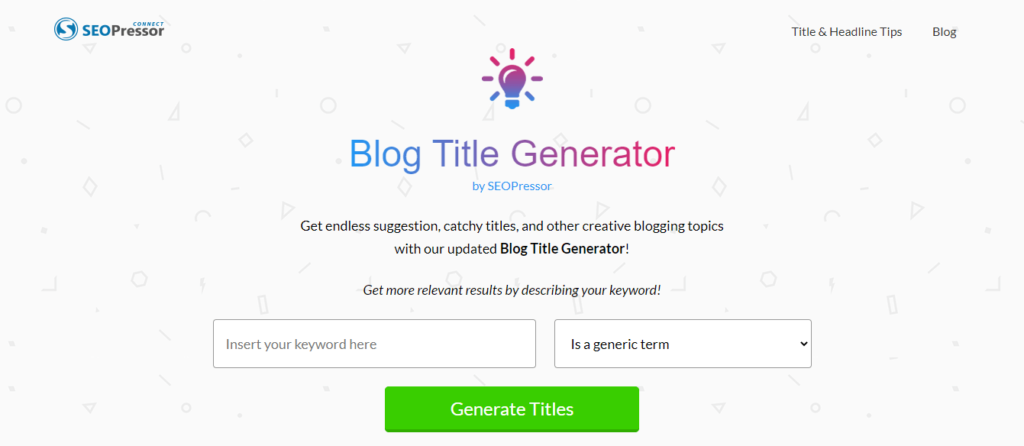 Using Process:
Enter your keyword and describe it following the 7 different categories.
Click on "generate titles."
It will show several titles based on your providing keyword and category.
If you are not satisfied with the result simply, hit the refresh button called "generate more titles" to get a new list with all the unique titles.
You can generate more headlines as many times as you want.
Features:
Best for endless content headlines suggestions.
Provides a variety of relevant blogging topics to choose from.
Generate highly catchy titles to rank high and get optimum clicks.
Ensures creating titles that sell and skyrocket traffic to your site.
When it comes to generating catchy titles for the blog post, podcast, or video, portent's content idea generator tool is there for you. It generates enormous headlines so that you can get the most suitable one for your content. This tool is built with a simple and user-friendly interface.
It provides all the creative and unique title ideas which help you to reach business goals easily. The best thing about Portent's content idea generator is that it shows each phrase's in-depth meaning. Therefore, it helps to get a detailed idea to implement on the content for better results.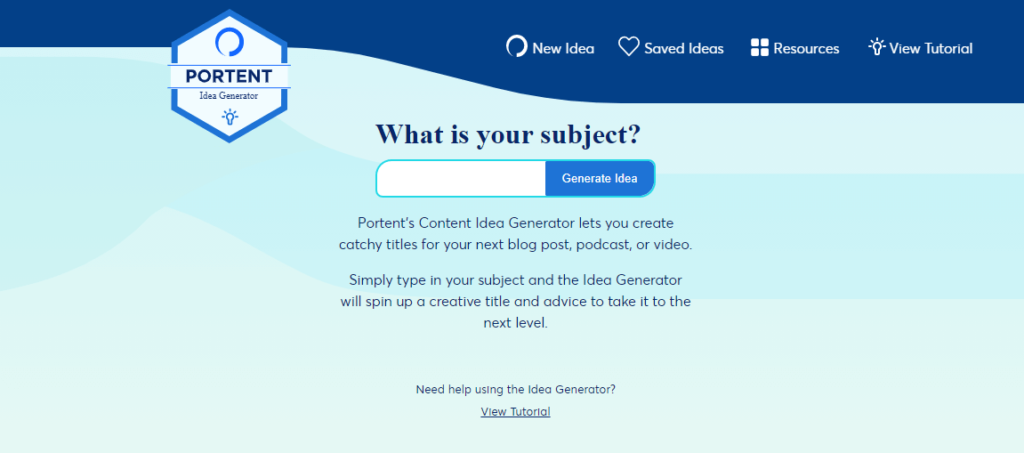 Using Process:
Enter a proper noun that is the main subject of your content or the keyword into the idea generator.
For best results, capitalize the proper nouns and use the singular version of your subject. Then, you can revise the results to make the headline grammatically correct.
After that, within a few seconds, this tool will provide the headline to you.
Tap on the "See Another Title" button, and it will keep showing different titles.
You can save endless titles just by clicking on "Save My Idea."
Whenever needed, you can go for different subjects with the help of "Change My Subject."
Features:
Click on each phrase of your headline to see how you can use it in your content.
Offers resources to develop a killer end-to-end content strategy.
Every headline is designed to capture the audience's attention.
Helps to generate more engagement.
Allows sharing the content idea instantly on Twitter.
Another rocking tool is the content row's headline generator. It provides excellent results for an individual keyword. This tool can leverage the power of curiosity of your readers with its clickbait headline ideas for your content.
You can get the finest headlines comparing each of them in four different categories. It showcases the trending headlines which are currently discussed on the online platform. Content row headline generator is a great tool that provides huge options without requiring spending a penny.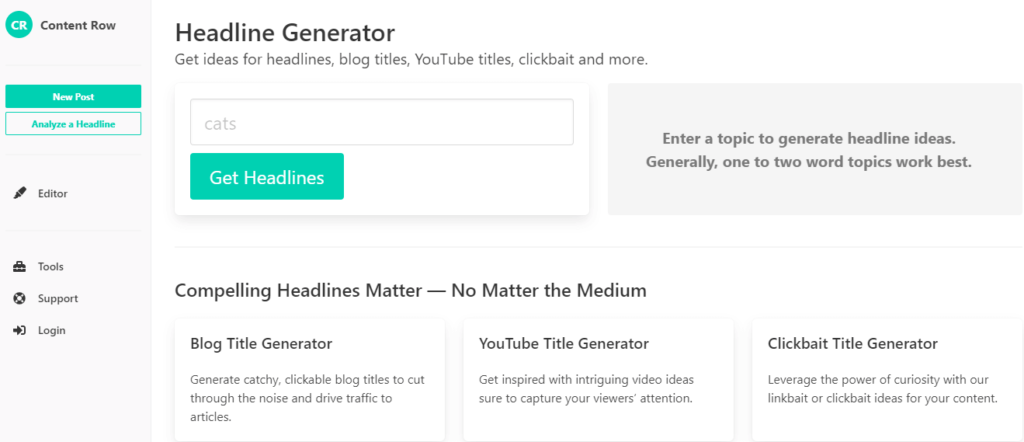 Using Process:
Enter a keyword or 1 or 2-word topic into the search button.
Click on "Get Headlines," and it will show 5 headlines at a time.
You can filter your topic and categories to get more suitable headlines.
For more options, simply click on "Generate More Headlines," which will keep showing different headlines.
You can also filter your headline by score (0-100).
Once choosing the headline, analyze it to see the quality and clickability. Free users can analyze three headlines per day. For unlimited, you should upgrade to PRO.
Click on Save Data, and you can save all your favorite headlines to the editor.
Features:
Generate compelling and clickbait headlines for blogs and YouTube.
Based on word choice, strength, suggestions, and emotion breakdown (for logged-in users), the headline analyzer scores the headline.
Point out the advantages and strong points of the headlines.
Offers actionable tips and suggestions for optimizing the headline.
Generate headlines in 4 different categories like clickbait, evergreen, seasonal, and topical.
You can directly start writing your content from this tool.
Tweak your biz title generator generates great titles for your articles and blog posts. If you want a simple, easy to go title generator tool, then this one's for you. This tile generator tool comes in a simple dashboard which is really convenient to navigate and generate titles.
In just one go, you can generate a variety of different headlines. This tool is quite different from other headline generator tools. With this, you will get results like a list with different categories.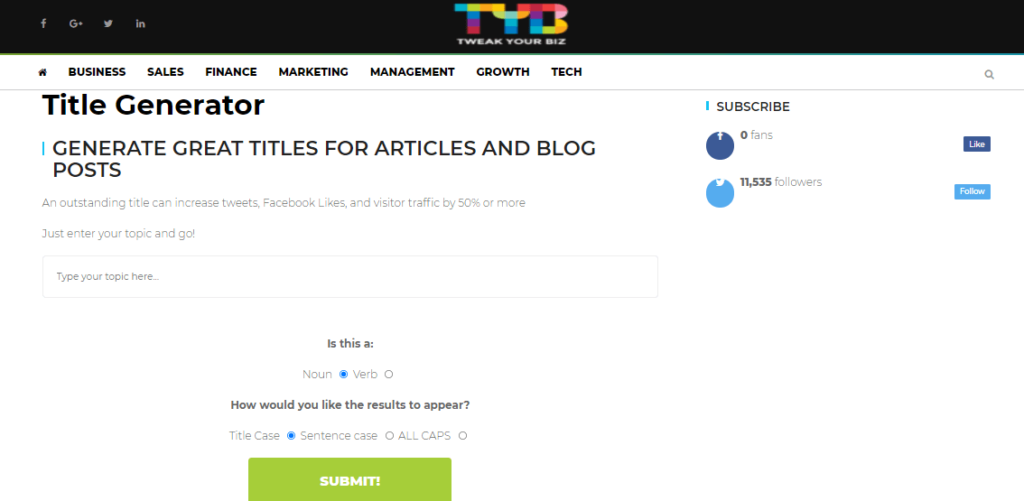 Using Process:
Enter your content keyword into the title generator.
Select is this a noun or verb.
After that, choose how you would like the result to appear from three different categories. The categories are- title case, sentence case, and All CAPS.
Lastly, submit and get all the unique headlines.
Features:
This tool comes up with very simple functions.
Provides different concepts with a single click.
Results come in lists, questions, how to, celebrities, business, motivation, and ING.
Allows copying all the titles from a title box.
SumoMe has engaged millions of webmasters within a very short time with their amazing and quality services. Their kickass headline generator is also well known for making SEO-friendly blog post titles. This tool claims to write engaging titles like a boss.
The best thing about this tool is it has several options or categories. You can put every single detail for each category of title to make the perfect and best-suited headline for your content.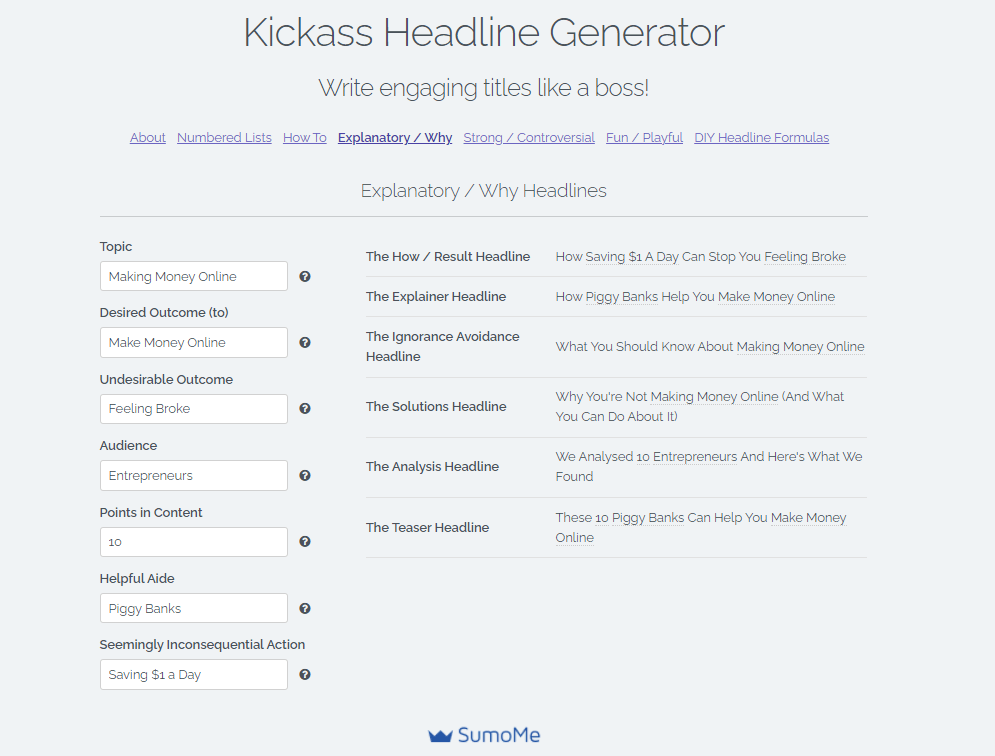 Using Process:
This tool has 6 different categories, and each category includes several options.
So, select any one category and fill up the fields with accurate information.
If you don't understand what to put into the boxes, simply place your mouse cursor on the question mark sign. It will explain by showing an example.

Features:
It can generate headlines in Numbered lists, How To, Explanatory/Why, Strong/Controversial, Fun/Playful, and DIY Headline Formulas.
Consists of a variety of options for generating a headline.
Offers 49 headline formulas to skyrocket your conversion rates.
BlogAbout by Impact is best for generating impactful headlines that will triple your blog's conversions & traffic. It helps to select a particular topic and create ideas based on that topic. You can customize and take the headline to the next level by adding your own words in each generated title.
It's a simple tool that comes with an easy dashboard to generate title ideas. With this tool, you'll get several vague title ideas that you have to fill with your keywords or content terms to get the full title.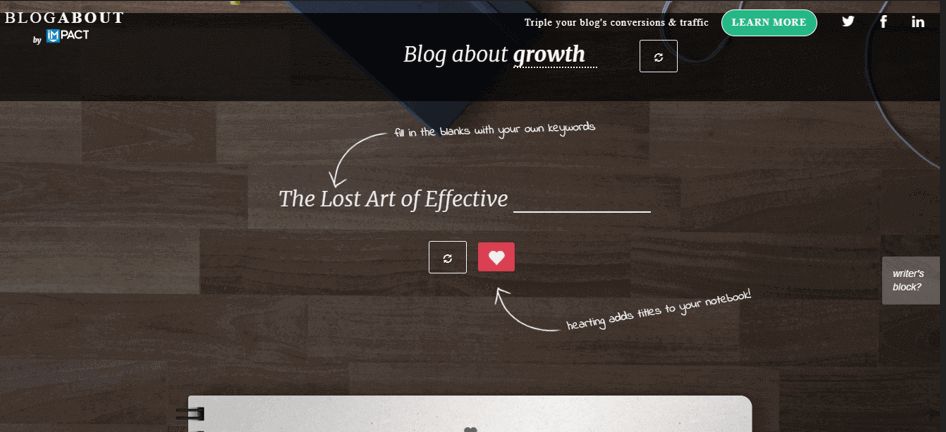 Using Process:
Click on the refresh button to explore common themes or write your own.
Then, hit the Nextbutton to start creating titles.
Fill in the blanks with your keywords.
Click on the heart to add the titles you love to your notebook.
If you want to doodle, you can use writer's block. Then click on the Download Your Doodle button to download the doodle you have created.
Features:
Users can navigate several topic recommendations.
Allows to customize the suggested headlines with the target keywords.
This tool is super intuitive and creative.
Claims to triple the conversion rate with their headlines.
In the world of SEO, FatJoe is setting industry standards with its link-building and content creation services. In addition, FatJoe offers a blog post title headline generator that can provide tons of killer clickable titles in seconds.
With this tool, you will never feel a shortage of options. You can generate 100+ headlines or blog post titles right after putting a particular word or keyword. These standout headlines help you to start creating awesome pieces of content, drive more clicks and readership.

Using Process
Place your keyword or any specific word inside the title generator box.
Click the "Generate BlogTitle Ideas" button.
At a time, it will provide 10 headlines.
For more headlines, click on "Generate 100 More Titles". Now, a pop-up will come out requesting entering the email.
Once, entering your email, it will mail you with 100 more SEO-Friendly Content Writing title ideas.
Also, you can search for new topics at any time by clicking the "new topic" button.
Features
Shows the formula of creating headlines.
Generates several types of headlines.
Allows putting any word or keyword as a topic to create unlimited content ideas.
Allows tweaking the titles to make a perfect fit.
As the tool implies, it is a title generator tool that can generate tons of awesome titles. You will get content ideas, ad campaign email subject lines, catchy headlines, and emotional titles in one click. The title generator creates simple but efficient 700 headlines for your given keyword.
This simple tool works efficiently with just one single click. Besides that, this tool includes some pre-formulated title ideas that you can also use and create a perfect headline for your content by tweaking them a bit.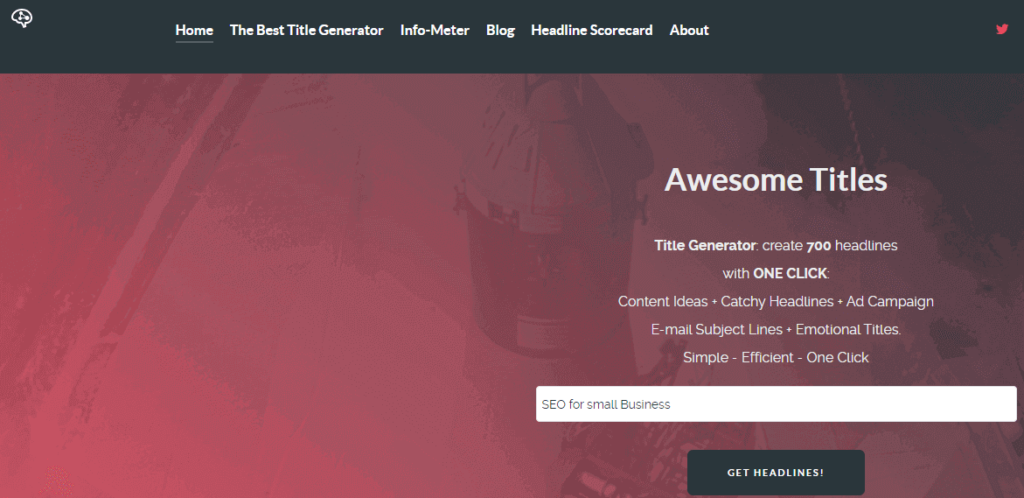 Using Process:
Put your main target keyword and hit "Get Headlines".
A new page will appear, and you have to scroll down a bit to find your headlines.
There will be a total of 3 pages so, go through them and get the most suitable one.
Features:
Offers users 700 unique headlines.
The headline generator addendum shares how to write perfect headlines.
All the headlines are much catchy and attractive.
Topical brainstorm by OnlineSales is a handy tool for generating blog titles. Based on the given keyword or topic, this tool shows 150 suggestions. You'll get the best ideas for your articles, link bait, social media posts, and more.
It displays headlines into several categories like lists, the five Ws, Questions, Errors, secrets, social media, and more.

Using Process:
At first, enter a word or keyword into the keyword box.
Give a tick to the title case and submit.
Within a few seconds, you will see all the title ideas.
Copy and save keywords that you like the most.
Features:
Generate 150 different headlines for a specific keyword.
It simply describes the keyword and shows suggestions.
Shows headlines in 8 different categories.
The Copywriting Course comes with a treasure of content writing and content marketing tools. Its title generator tool offers 100 plus premade titles for content, emails, videos, and more. This title generator works instantly to generate titles for you, and its preset titles keep changing according to your given topics.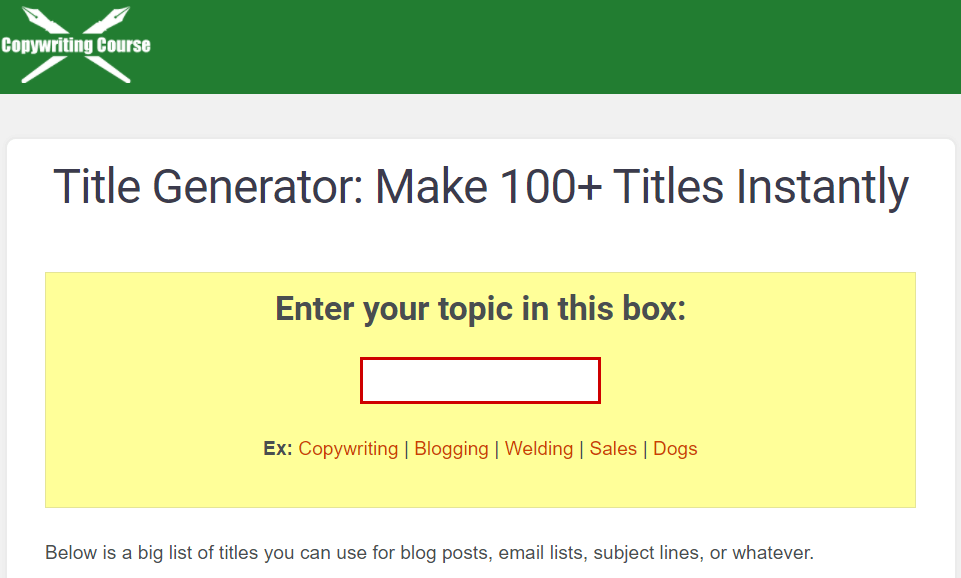 Using Process:
Just enter a specific word or keyword into the title generator box.
Immediately you can see a big list of headlines.
Scroll down to see all the 100 plus titles and select the best suited for your blog posts.
Features:
It generates headlines for email lists, subject lines, blog posts, and more.
Designed with a bunch of preset titles.
Allows copying all titles to your own files.
Provides resources for writing headlines, mailing, copywriting courses.
This free content headline generator works a bit differently to generate titles and in a very simple way. It provides automatically generated headline templates. This tool shows one headline at a time.
If you face any issues while creating blog titles, the "Need More Inspiration" button is there to help you out. With this useful tool, you can simply overcome writer's block.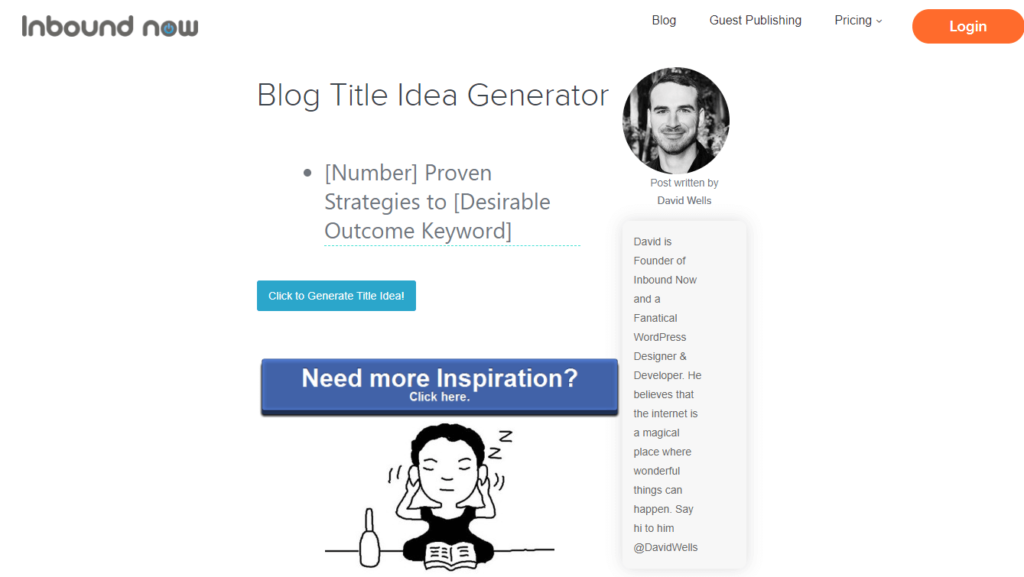 Using Process:
This tool shows headline templates like the following-
[Number] of Reasons Why You Should [Industry Best Practice]
The [Insert Well Known Industry Expert] Way to [Problem Solving Keyword]
Beware of [Common Customer Problem] and How to Spot Them
It generates one title at a time, so you have to press the "Click to Generate Another Title Idea" button to get more.
Then, put your keyword and outcomes inside the brackets. Then, you will get ready to use SEO-Friendly titles.
Features:
It's simple enough to get ready to use titles by clicking a single button.
Provides a list of already published articles related to your keyword.
A user-friendly tool and ideal for beginners.
Content majestic's blog title generator is best for generating catchy headlines based on your input. They claim that it is the most time-consuming tool that ensures a brainstorming edge for your creative titles. Not only this, the blog title generator generates titles but also makes sure to provide the trendiest topics.
You can generate endless suggestions and other creative blogging topics with this title generator. In fact, you can start your writing career using it as your write-up partner.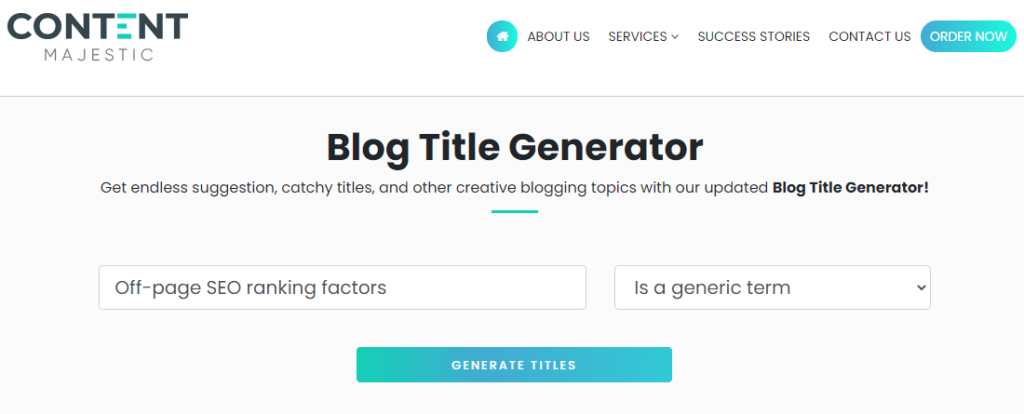 Using Process:
Enter the target keyword into the first box and select the format of it from the second box.
Once done, click on "Generate Titles".
It will show 5/10 items at a time, and to get more hit the "Generate more Titles" button.
Features:
All the generated titles are valid, relatable, and exclusive.
Can generate titles of any type of topic.
Provides unique and advanced topics for your write-ups.
Have the facility of the random topic generator.
This tool helps users to get inspired, catchy, fresh, and clickable blog headlines. It's a very user-friendly and simple tool that is always ready to serve with some unique headlines. Build your own blog tool and also come up with a blog post idea generator app for Chrome.
You can have an idea about creating your blog title or what you can write. So, whether you're going to write your first blog post or new content, this tool is here for you to generate standout blog topics and titles.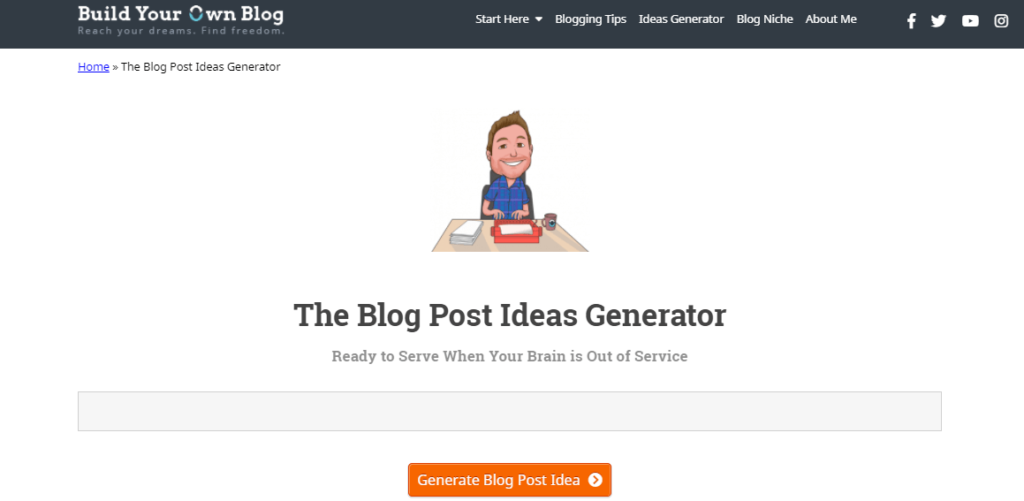 Using Process:
As it shows a single headline at once so you have to click repeatedly the "Generate Blog Post Ideas" button.
Once finding the best one, add the keyword, and the title will be ready.
Features:
Inspire bloggers by creating enticing and fresh titles.
Provides 100 plus blog post title ideas for users.
They form buildyourownblog.net that has more than 300 blog post ideas for users.
Conclusion
Your readers will never find your blog if it's not come up with a perfectly optimized blog title. Remember your blog title decides whether your content gets read or not. So, to make your content title catchy, searchable, and obviously clickable, you should go for headline generator tools.
In my opinion, among all these 15 free title generator tools these three are the best.
The Hoth Blog Topic Headline Title Generator
Content Row
SEOPressor Blog Title Generator
These automated tools can make attention-grabbing and all the creative headlines for your content. Besides that, these tools can help you to generate more traffic, enhance conversation rates, and grow your business.
As all these tools are free to use, you can give them a try and get the best-suited one for you. So, if you find this guide useful feel free to share your thoughts by commenting below.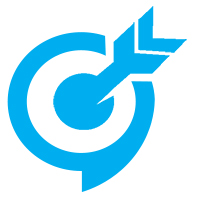 Giant Marketers is one of the fastest-growing and leading digital marketing company in Bangladesh. Its primary goal is to help clients to grow big with result-driven strategies and 10+ years of experience in the industry