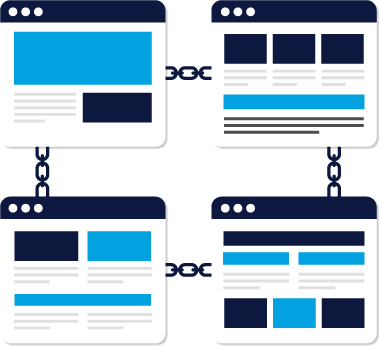 In order for your new website to be indexed and trusted on Google, you will need to diversify your link profiles directed from authoritative sources. Through providing a foundation of links sourcing from high domain and page authority web pages, a basic backlinks campaign can improve your own site's domain authority score over time. This is imperative for any new launching website, as it builds your website's online reputation from the start.
Through our Foundation Backlink Service, our team of experts and in-house content writers will use our vast knowledge, experience and resources to create a comprehensive link campaign for your enterprise. We have designed three tiers of backlinks service packages for businesses with different budgets.
See the pricing details below to help you decide which service works best for you.
See Our Client Testimonials In Our Online Reviews!
View our online reviews from trusted sources such as Google, Facebook, and Trustpilot. Across each of them, our reviews average 5 stars! Read our client testimonials below to find out more about the level of service we provide.
What Is Link Diversity In SEO?
Link diversity is an SEO concept covering inbound backlinks to your page coming from a variety of website page types (articles, blogs, directories, etc.) and domains (.com, .net, .edu, etc.) Typically, high quality backlinks in your foundation means more types of links from diverse sources and ultimately, a higher domain authority score for your site.
A strategy focusing on link diversity will ensure that a web page's domain authority is strong and credible. The more diverse the backlink sources are, the more 'natural' that they look to search engines, and the more trusted your own web page will appear.
Through our expertise over this area of SEO, we try to provide diversity in all our link building services.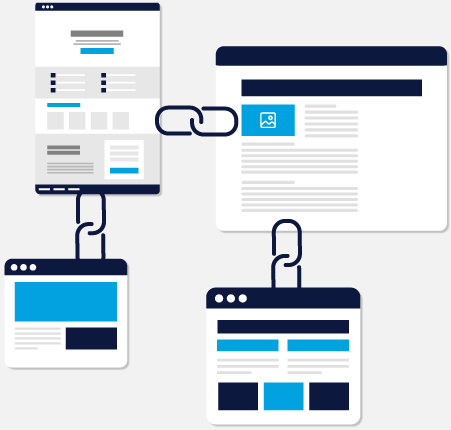 Ready To Boost Your Website's Foundation Backlink Standard?
Have you been plagued with website indexing and authority issues? Consult one of our team of experts to get
help in deciding which service works best for you.
Our Foundation Backlinks Quality Standards
Ensuring the highest quality standards for all our services is always a priority for us. With our foundational backlinking service, we adhere to indexing requirements and employ a variety of SEO strategies. Detailed below are some of the criteria we follow in each order for our SEO backlink service: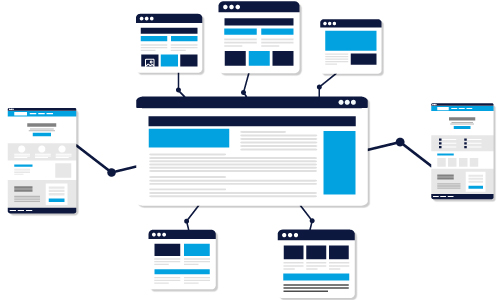 Is This Foundation Backlinks Safe?
Yes, a basic backlinks campaign is safe if you do it correctly. A foundation backlinks campaign can only succeed if the links come from high-quality sources and are not automated. Search engine algorithms may even flag your web pages if too many of the backlinks are illegitimate.
We take great care to ensure our backlinks service is 100% handmade and we do not use any software or automated processes. Our foundation link building is safe for the search engine to effectively index your site as intended. Ready to take your online authority and ranking to the next level?
Foundation backlinks are a crucial component for any website to get a head start on its competitors in the SERP, an initial boost in ranking, and improved exposure. So, if you are up for establishing your website's online reputation right away, Giant Marketers' Foundation Backlink Service is there to help you. You can contact us, and we will assist you in making your decision on foundation backlinks.
Pricing
Checkout Our Price Plan
We understand that you have a budget and each business requires different levels of service. That is why we provide three levels of service, with Advance and Premium providing more detailed work for a higher cost. No matter which price level you choose, we guarantee the quality of our backlinks for your campaign.
*All prices are in US dollars
FAQ
Most Popular Questions
While working for many different clients on backlinks campaigns, we have compiled their most frequent questions and answered them in advance for you here:
How We Ensure Our Foundation SEO Backlinks Quality Standard?
Ensuring the highest quality standards for all our services is always a priority for us. With our foundational backlinking service, we adhere to indexing requirements and employ a variety of SEO strategies. Detailed below are some of the criteria we follow in each order for our SEO backlink service:
Foundation Backlinks for SEO – Does it Really Matter?
First of all, basic link building for a new site's launch is a necessary component of SEO. Without a diverse mix of popular and authoritative pages consistently backlinking onto your fresh website, your pages will not place highly on Google SERPs (search engine results pages). Second, effective backlinking from reliable sources means that your web pages will boost in domain authority score over time. From there, your website will gain trust and reputation for the sake of indexing and referral on Google.
With the right team of digital marketing professionals by your side, effective link building is not only possible, it is easy! Choosing to work with us at Giant Marketers means gaining our knowledge, experience, and our vast array of resources. We have helped many clients just like you with the same detailed-oriented, results-driven foundation backlink service. And we want to help you, too!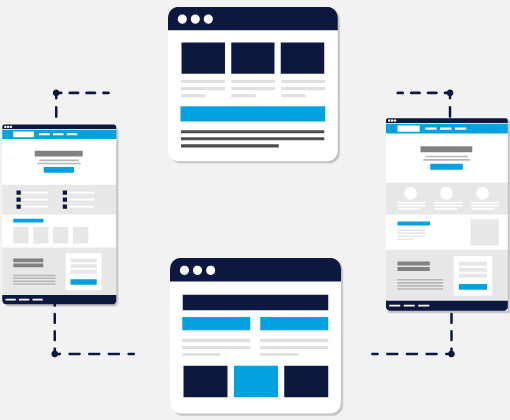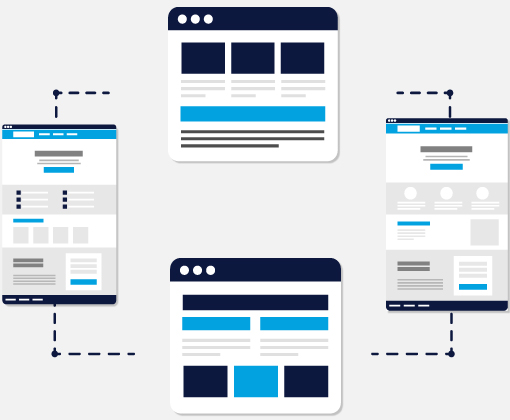 4 Ways to Provide Our Clients With More Value
As an experienced, high-class SEO service provider, we have learned a few ways to go the extra mile for our clients. Completing foundation links SEO packages for years now has given us insight into what our clients expect and what they desire. Here are four more ways we will provide additional value: Ready To Take Your Website To The Next Level?
Schedule a free consultation with one of our SEO experts and find out what we can do for you using the power of SEO strategies and discuss-
✓ Your business goals, objectives, and requirements ✓ The best SEO strategy for your Website ✓ The right package for your website SEO goals.
TESTIMONIAL
What Clients Say!
Our clients become our biggest ambassadors. We have served many, creating satisfying experiences building their niche sites, researching their optimized keywords, and much more. See their testimonials for yourself!

It was great working with this awesome team. Always willing to do whatever it takes to get the job done right. It's great working with them and I'd look forward to seeing how it pays off! I highly recommend them.
Jonathan Grant
Personnel consultant

There are so many professional SEO services I worked with and Giant marketers had a great budget range for me without compromising the quality. They should add more services with a budget range like they're offering now.
Goldie Atwood
Marketing Manager

My whole planning would go in vain if I had not decided to consult with giant marketers before investing the money. GM showed me the best way to spend the money and the whole process of how I can get the best out of it.
Tyson Teasdale
Local Business Owner